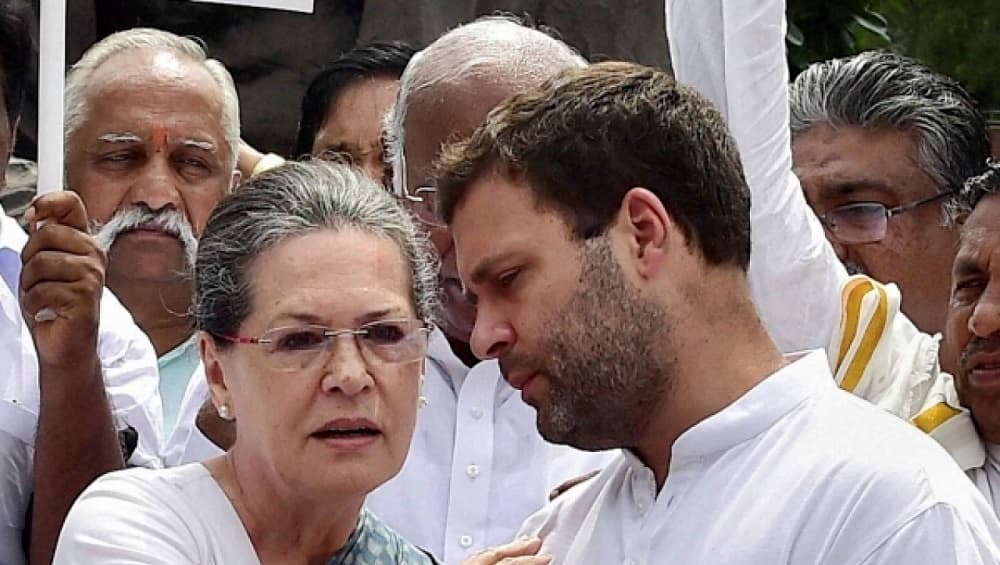 New Delhi, October 22: With the economic crisis gripping the country, Congress on Tuesday announced that it would hold a protest against the Narendra Modi government from the first week of November. Earlier in September, Congress leader KC Venugopal had stated that the opposition would organise massive agitation across the country from 15-25 October on the issue of the economic slowdown.
According to news agency ANI, Congress had announced that it would stand against the ruling dispensation which is struggling to cope up with the economic slowdown in the country. Though Congress has not confirmed the dates for the protest, it is speculated that they might begin their protest from November 3 or 4. Economic Crisis in India: Congress All Set to Take on Narendra Modi Govt, Plans Massive Agitation Across Country From October 15.
Here's ANI tweet:
Congress will hold a protest across the country from the first week of November, against Central Government over economic situation. pic.twitter.com/mD1PQGilhm

— ANI (@ANI) October 22, 2019
Looking at the last protest record by Congress, it had not been so efficient to attract the people's attention to a level so that it could give some goosebumps to ruling Bharatiya Janata Party. Call this its delayed approach or declining strength in the national political arena, Congress had been ineffective to make its presence after 2014.
Looking at the economic condition of the country, things are not going in India's favour currently. The Gross Domestic Product (GDP) rate was at five percent in the first quarter of the current fiscal year. All sectors -- banking, auto, FMCG, etc. -- are reeling under the impact of economic slowdown and industries related to it have cut down their staff. Though Union Finance Minister Nirmala Sitharaman had made several announcements like cut in the corporate tax rate, bank mergers, etc.; economic growth has not improved in the last quarter (Q2) of FY 19-20.
Now with so many factors in opposition's favour, it would be interesting to see how Congress unites people and make a strategy. And whether it would be able to succeed 'gherao' the ruling dispensation on the economic crisis or not, will also be a scenario to watch out for.