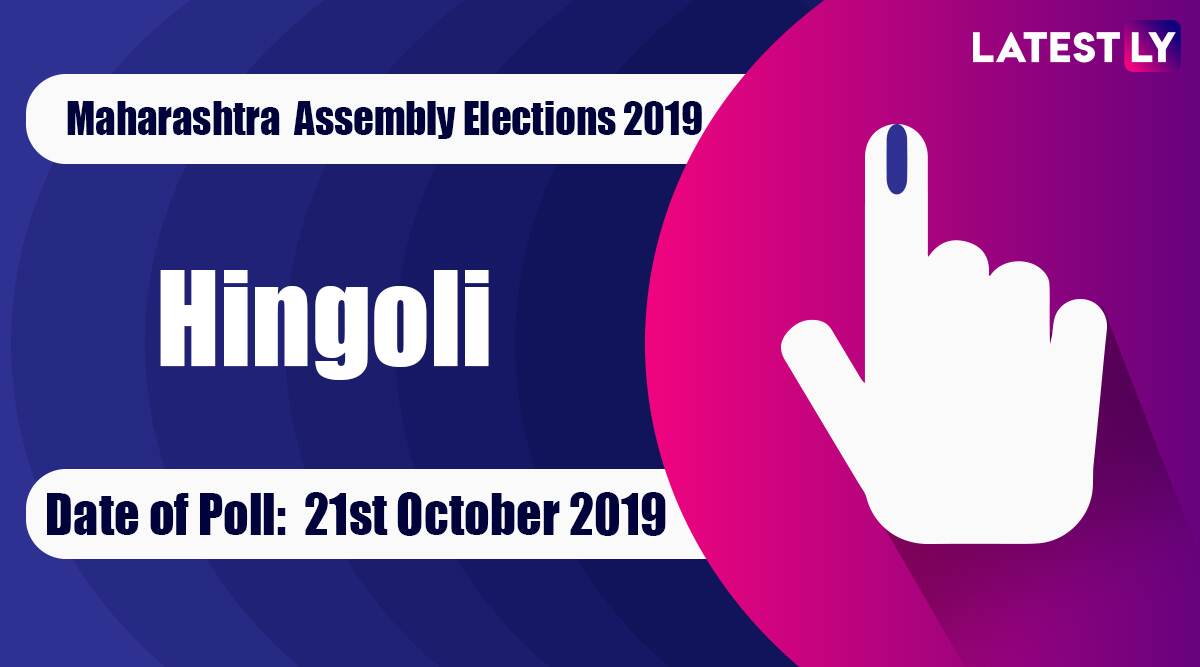 Mumbai, October 16: The result has been declared for Hingoli Vidhan Sabha constituency on Thursday. Bharatiya Janata Party (BJP) candidate Tanhaji Sakharamji Mutkule defeated the nearest Congress Patil Bhaurao Baburao by a margin of over 24,000 votes. The last Member of Legislative Assembly (MLA) from Hingoli Assembly seat is BJP's Mutkule Tanhaji Sakharamji. Assembly Elections Results 2019: BJP-Shiv Sena Alliance Gets Clear Mandate in Maharashtra; Hung House in Haryana.
In the 2014 Maharashtra Vidhan Sabha elections, the saffron alliance of BJP-Sena returned to power after a hiatus of 15 years. Both the parties had contested without a pre-poll pact and had ended up winning 122 and 63 seats, respectively. The Congress and the NCP -- which also fought without a pre-election alliance -- were reduced to 42 and 41 seats, respectively.
The main contest for the 288-member Maharashtra Assembly was between ruling Bharatiya Janata Party (BJP) -- which has allied with Uddhav Thackeray's Shiv Sena, and Sharad Pawar's Nationalist Congress Party (NCP) which contested the elections in alliance with Congress.
Along with Maharashtra, the state of Haryana went also went to polls on October 21. In both states, the pollsters had given the edge to the BJP. In Maharashtra, the BJP-Sena alliance was predicted to bag up to 205 out of the 288 constituencies, as per one of the opinion polls.
| MLA Candidates | Party | Votes |
| --- | --- | --- |
| Tanhaji Sakharamji Mutkule | BJP | 94420 |
| Patil Bhaurao Baburao | INC | 70646 |
| Vinod Keshavrao Paratwar | IND | 526 |
| Prakash Mahadu Raut | IND | 324 |
| Vasim Deshmukh | VBA | 19718 |
| Asaraji (Pappu) Suresh Chavan | IND | 1730 |
| Suresh Mohan Gaikwad | BSP | 1566 |
| Ganesh Govindrao Wankhede | Bhartiya Jan Samrasata Party | NA |
| Raavan alias Ramesh Punjaji Dhabe | Ambedkarite Party of India | NA |
| Adv.Vijay Dnyanba Raut | Prahar Janshakti Party | NA |
| Adv. Sadashiv Yadavrao Hatkar | Bahujan Vikas Aaghadi | NA |
| Sunil Dasharth Ingole | Bahujan Maha Party | NA |
| Mukhtaroddin Azizodin Shaikh | IND | NA |
| Sayyed A Khadir Sayyed Mastan | IND | NA |