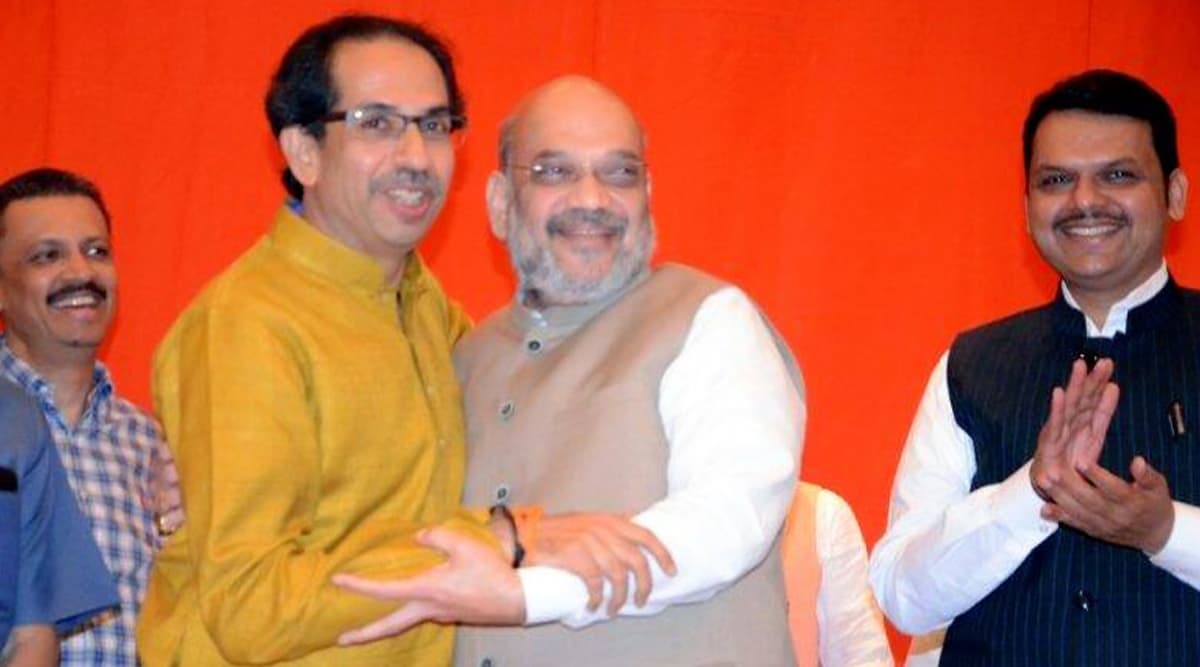 Mumbai/Chandigarh, October 24: The ruling Bharatiya Janata Party (BJP)-Shiv Sena combine appeared comfortably ahead of the Congress-NCP alliance and looked all set to retain power in Maharashtra after several rounds of counting for assembly election results. In Haryana, however, a hung assembly is expected as trends showed the ruling BJP and the Congress leading in 37 and 34 seats, respectively, in the 90-member House. Catch Live Updates on Assembly Elections Results 2019 Here.
In Maharashtra assembly elections, the BJP was ahead in 102 constituencies and its ally Shiv Sena was leading in 61 seats, taking the combined tally to 163 seats. A party needs 145 seats to claim a simple majority in 288-member House. The Nationalist Congress Party (NCP) was leading in 54 seats and its coalition partner Congress was ahead in 41 constituencies. Asaduddin Owaisi's All India Majlis-e-Ittehadul Muslimeen (AIMIM) secured a decisive lead on at least four seats. Catch Live Updates on Maharashtra Assembly Elections 2019 Results Here.
If these trends sustain, the BJP's tally will be lesser by 20 seats, compared to its performance in the last assembly elections held in 2014. Shiv Sena had 63 seats last time. The NCP appears to have increased its tally significantly as it had got 41 seats in the last assembly elections, when the Congress had managed 42 seats.
According to the latest trends available with the Election Commission, no party seemed to be in a position to cross the halfway mark of 45 in 90-member Haryana assembly. While the BJP and the Congress were ahead in 38 and 34 seats, respectively, Dushyant Chautala's Jannayak Janata Dal (JJP) was leading in 10 constituencies, emerging as a kingmaker. INLD, which had ruled the state for four times, was leading in merely 2 seats.
In the 2014 Haryana assembly polls, the BJP won 47 seats, the Indian National Lok Dal (INLD) bagged 19 seats, the Congress got 15 seats while others won 9 seats.