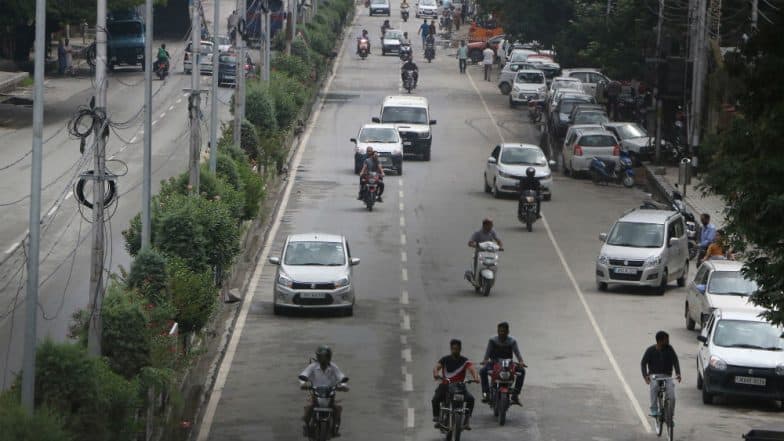 Srinagar, August 17: Authorities on Saturday restored 2G mobile internet services in five districts of Jammu and Kashmir, which has been under clampdown since August 5, when the Centre abruptly revoked its special status under Article 370. According to news agency ANI, 2G mobile internet services were restored in Jammu, Reasi, Samba, Kathua and Udhampur districts of Jammu and Kashmir. Landline services also resumed in 17 telephone exchanges in the Kashmir valley, PTI reported.
On Friday, Jammu and Kashmir Chief Secretary B V R Subrahmanyam announced that phone lines in Kashmir will be restored over the weekend and schools will reopen next week. He said the easing of restrictions will be done in a phased and "orderly way". "...There will be easing of restrictions in the next few days in an orderly way," Subrahmanyam told a press conference, adding that government in the Valley functioned normally on Friday. Jammu And Kashmir: After Revocation of Article 370, Government Plans For Delimitation of Assembly Seats.
"Schools will be opened after the weekend area-wise so that children's studies do not suffer," the Chief Secretary said. He also said there has been no loss of life or major injury since restrictions were imposed on August 5, when Jammu and Kashmir's special status under Article 370 was revoked and the state bifurcated into two union territories. Subrahmanyam mentioned that telephone lines will be restored in a phased manner. UNSC Meeting on Jammu and Kashmir: Russian Envoy Suggests 'Bilateral' Solution, India's Ambassador Syed Akbaruddin Says 'Committed to Removing All Restrictions From J&K'.
"You will see gradual restoration from tonight and tomorrow onwards. You will find a lot of Srinagar functioning tomorrow morning. BSNL takes a couple of hours to get back to action. Exchange by exchange they will be switching it on. Over the weekend, you will have most of these lines functional," he said. Twelve districts in Jammu and Kashmir out of 22 were functioning normally while there were limited night-time restrictions only in five districts, he added.
On Agust 5, the Parliament scrapped the special status of Jammu and Kashmir under Article 370 and passed the Jammu and Kashmir Reorganisation Act which bifurcates the state into two union territories - Jammu and Kashmir with a legislature, and Ladakh without one.