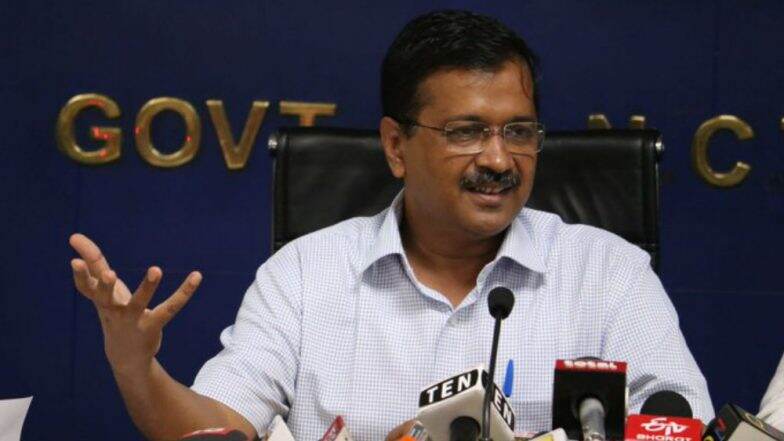 New Delhi, September 6: Delhi Chief Minister Arvind Kejriwal on Friday refuted a report that the AAP government has decided to reject the Delhi Police request for sanction to prosecute former JNU Students' Union president Kanhaiya Kumar and other students who have been accused of sedition. "I have been told that no decision has been taken so far in the case. News that's being spread is just a speculation," Arvind Kejriwal said. Ladakh BJP MP Jamyang Tsering Namgyal's Wife Sonam Wangmo Says Kanhaiya Kumar Was Wrongly Framed.
According to a report published today, the Delhi government's Home Department is of the view that the activities of the accused, during an event on campus on February 9, 2016, "do not amount to sedition against the State". The report said the Delhi government has decided to reject the Delhi Police request for sanction to prosecute Kanhaiya Kumar and other JNU students in the sedition case. JNUSU Terms Sedition, Criminal Conspiracy and Rioting Charges Against Kanhaiya, 9 Others as 'a Clear Case of Vendetta'.
On February 9, 2016, "anti-national" slogans were allegedly raised at the JNU campus during a programme called to protest against the death sentence handed out to Afzal Guru, a convict in the 2002 Parliament attack. Following the incident, the Delhi Police Crime Branch charged 10 JNU students, including Kanhaiya Kumar, Umar Khalid, Anirban Bhattacharya and seven Kashmiris, with sedition. The chargesheet was filed on January 14.
On April 5, the Delhi government told the court that the Delhi Police filed a chargesheet in the JNU sedition case in haste and secrecy without getting the sanction of the competent authority. In July, Chief Metropolitan Magistrate (CMM) Manish Khurana directed the concerned Deputy Commissioner of Police (DCP) to file a status report on grant of sanctions by September 18, the next date of hearing.