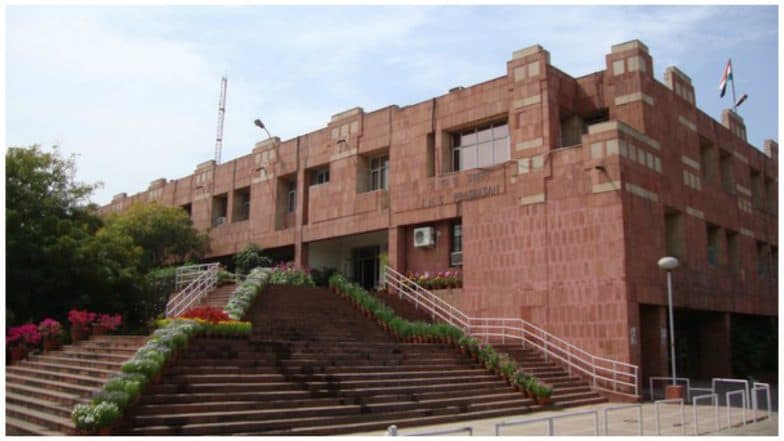 New Delhi, September 17: The Jawaharlal Nehru University administration on Tuesday announced the results for the recently held Students' Union elections and in the results the Left Unity alliance secured all the key four positions -- president, vice president, general secretary and joint secretary. Though the counting was over on September 9, the final results were not declared as the Delhi High Court has imposed a stay based on a petition.
According to the details, Aishe Ghosh of Students' Federation of India (SFI) has been elected as JNUSU President while Saket Moon of Democratic Students' Federation (DSF) secured the Vice President post. All India Students' Association's Satish Chandra Yadav won the General Secretary post, and Mohd Danish of AISA clinched the Joint Secretary post. JNUSU Election Results 2019: Counting Over, Left Unity Alliance Likely to Sweep Student Union Polls; Announcement After Delhi HC's Approval.
Here's the details:
Aishe Ghosh (Students' Federation of India) elected as JNUSU President, Saket Moon (Democratic Students' Federation) as Vice President, Satish Chandra Yadav (All India Students' Association) as General Secretary & Mohd Danish (All India Students' Federation) as Joint Secretary. https://t.co/sc9uxwbTmX

— ANI (@ANI) September 17, 2019
The delay in the announcement of the results took place after two students moved High Court, alleging that Lyngdoh Committee Rules were not strictly adhered to by the varsity authorities while conducting the polls. Following this, the HC bench decided to put a stay on the release of results until at least September 17.
However, the counting of votes was conducted, and the results were submitted to the University's Dean of Students in a sealed envelope. The administration had cautioned the students not to celebrate until the final results are declared, as the matter was sub-judice. Also, the chance of re-polling could have been held, if Delhi HC rules in favour of the petitioners.