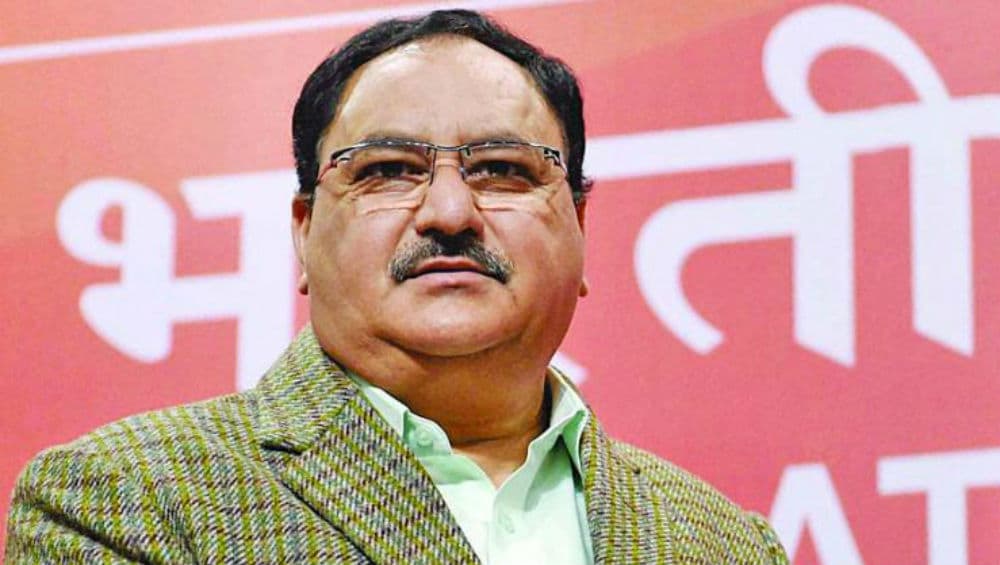 New Delhi, January 20: Senior Bharatiya Janata Party (BJP) leader and former Union Minister, Jagat Prakash Nadda, was on Monday elected as the national president of the party. Nadda has succeeded party veteran and incumbent Union Home Minister Amit Shah, under whose tenure the BJP reached the peak of its electoral strength. Rahul Gandhi Again? Congress Leader KC Venugopal Hints Wayanad MP's Return as President.
Nadda was last year appointed by BJP national executive committee as the interim party chief, as Shah was expected to step down after joining the second Narendra Modi-led government at the Centre. The inner-party norms adopted by the BJP bars members occupying constitutional posts to continue at helm of the party.
Update by ANI
JP Nadda elected unopposed as the National President of Bharatiya Janata Party (BJP) pic.twitter.com/FJWbOlAx9U

— ANI (@ANI) January 20, 2020
Nadda, under the presidency of Shah, headed the crucial Central Election Committee (CEC) of the BJP. The panel was key to scrutinise the list of candidates and present the shortlisted names for final approval from Shah and Prime Minister Narendra Modi.
For Nadda, the first major challenge as the president of BJP, will be the upcoming Delhi assembly elections 2020. The party is already on the backfoot, having faced a rout in Jharkhand and a downslide in Maharashtra and Haryana.
The pollsters have predicted a tough phase for the saffron camp in the national capital, with surveys pointing towards a return for the Arvind Kejriwal government. The C Voter opinion poll has predicted upto 59 seats for the Aam Aadmi Party (AAP), whereas, the BJP is expected to marginally improve its tally from 3 to 8 constituencies.