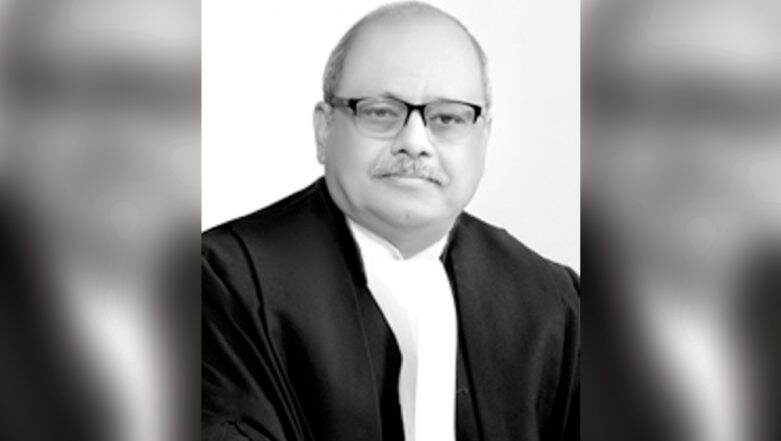 New Delhi, March 17: Prime Minister Narendra Modi led Lokpal Selection Committee has reportedly appointed former Supreme Court judge Pinaki Chandra Ghose as the country's first Lokpal. The government may make an announcement of the appointment of Justice Pinaki Chandra Ghose as chairman of Lokpal on Monday. Justice Ghose, who retired from the Supreme Court in May 2017, is presently a member of the National Human Rights Commission (NHRC).
The Supreme Court had on March 7 sought to know from the Modi government, within 10 days, the possible date for the Selection Committee's meeting to finalise names for the Lokpal. Lokpal -- a three-member, anti-corruption watchdog comprising a chairman, a judicial and non-judicial member -- has powers to investigate complaints against current and former prime ministers, Union ministers, members of Parliament, government employees and employees of public sector undertakings, and key employees of non-governmental organisations receiving more than Rs 10 lakh a year in foreign contributions, among others, reports News18. Mamata Questions Centre over Its Failure to Appoint Lokpal.
Besides Justice Ghose as chairman, eight others as members of the national anti-corruption ombudsman or Lokpal have been selected as well, reports said. The development is set to trigger a political controversy as the process did not have a voice of the opposition. Under the 2013 law, a Selection Committee comprises of the prime minister, the speaker of the Lok Sabha, the leader of the opposition (LoP) in the Lok Sabha, the chief justice or a judge of the Supreme Court and an eminent jurist. File Details Related to Appointment of Lokpal: Supreme Court to Centre.
The Modi government has been citing the absence of an LoP as the reason for the delay in appointing a Lokpal. Since the Congress, the largest opposition party in the Lok Sabha, won less than the requisite tenth of the Lok Sabha seats in 2014, it could not stake a claim to be the LoP. The government attempted to amend the Lokpal Act to replace the LoP with the leader of the largest opposition party, but the amendment was not passed by the Parliament.
A Search Committee was constituted in September 2018 under Section 4(3) of the Lokayuktas Act, 2013 for the purpose of recommending a panel of names for the appointment of the chairperson and members of the Lokpal.
The eight-member Search Committee has Justice Ranjana Prakash Desai (former judge of Supreme Court) as its Chairperson and Justice Sakha Ram Singh Yadav (former judge of Allahabad High Court), Ranjit Kumar (former Solicitor General of India), Arundhati Bhattacharya (former CMD of SBI), Dr Lalit K. Panwar (former Secretary), Shabbirhusein S. Khandwawala (retired Director General of Gujarat), A. Surya Prakash (Chairman, Prasar Bharti) and Dr A.S. Kiran Kumar (former Chairman of ISRO) as members.