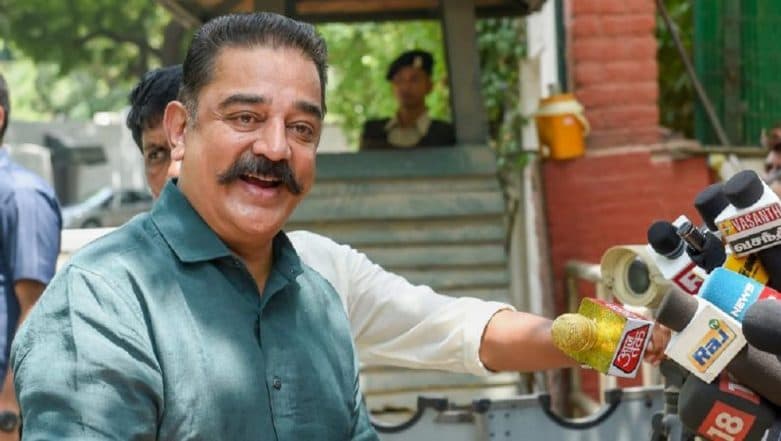 Chennai, May 14: Actor-politician Kamal Haasan faces a criminal complaint for calling Nathuram Godse the "first Hindu terrorist" of the nation. The complaint has been registered in Delhi's Patiala House Court. Haasan has been accused of "hurting religious sentiments of Hindus by associating terrorism with Hindu religion".
The controversial statements were made by Haasan while addressing a gathering in Tamil Nadu's Aravakurichi on Sunday, May 12. While delivering a rhetoric before the statue of Mahatma Gandhi, the southern superstar said independent India's first terrorist wa Godse, "a Hindu", who assassinated the father of the nation.
"I am not saying this because this is a Muslim-dominated area, but I am saying this before a statue of Gandhi. Free India's first terrorist was a Hindu, his name is Nathuram Godse. There it [terrorism, apparently] starts," said Hassan.
The assembly constituency of Aravakurichi, where Haasan delivered the controversial speech, will go to bypolls on May 19. The debuting Makkal Neethi Maiam, which Haasan had founded last year, has led a high-octane campaign to wrest the seat.
Haasan's remarks has drawn massive condemnation from the Bharatiya Janata Party (BJP), which has accused him of "insulting Hindus", and the state-ruling All India Anna Dravida Munnetra Kazhagam (AIADMK), which charged the political entrant o creating rift within the society through his remarks.