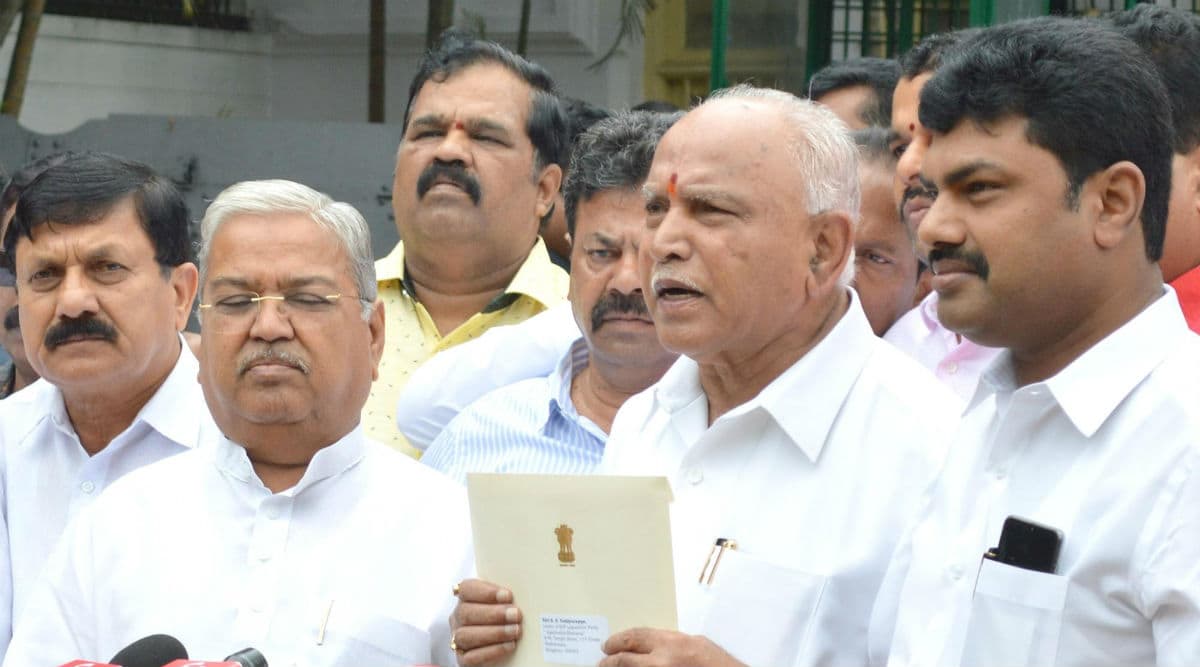 Bengaluru, November 13: The Supreme Court on Wednesday upheld disqualification of 17 Karnataka MLAs, but struck down former Speaker KR Ramesh Kumar's decision to disqualify them till the end of the term of the Legislative Assembly. The apex court's judgment has come as a partial relief for the 17 disqualified MLAs who can now contest Karnataka by-elections to 15 seats slated December 5. The results will be declared on December 9. Karnataka By-Elections 2019 to Go As per Schedule.
Stakes are high for the Bharatiya Janata Party (BJP) which has a wafer-thin majority in currently 208-member house. Prior to a floor test, which resulted in the collapse of the 14-month-old Congress-JD-S government in Karnataka in July, former Speaker Ramesh Kumar disqualified 14 rebel MLAs of the Congress and three of the Janata Dal (Secular). This reduced the assembly strength from 225 to 208. Karnataka By-Elections 2019: Siddaramaiah, Former CM, Claims Congress Will Win 12 Out of 15 Seats.
The BJP, which has 105 MLAs, managed to cross the majority mark of 105 with the support of an independent and formed government. With 15 out of 17 seats going to by-polls in December, the effective strength of the assembly will now be 223. The BJP will have to win at least seven of the 15 seats to reach the majority mark of 112 (in a 223-member assembly) on its own. If it fails, Chief Minister BS Yediyurappa's government could fall.
In 2018, out of the 15 poll-bound seats, the Congress had won 11 and the JD(S) three. By-elections for Maski seat and RR Nagar seat are not being held as results from there in the May 2018 polls were challenged in the Karnataka High Court and the outcome is pending. The Congress-JDS together has 100 MLAs (including a member who stayed away from the trust vote claiming he was unwell).
Following the Supreme Court's judgment, BJP chief Amit Shah held a closed-door meeting with party leaders from Karnataka. BJP workers and ticket hopefuls are apprehensive of being shunned in move to "reward" the rebel MLAs.