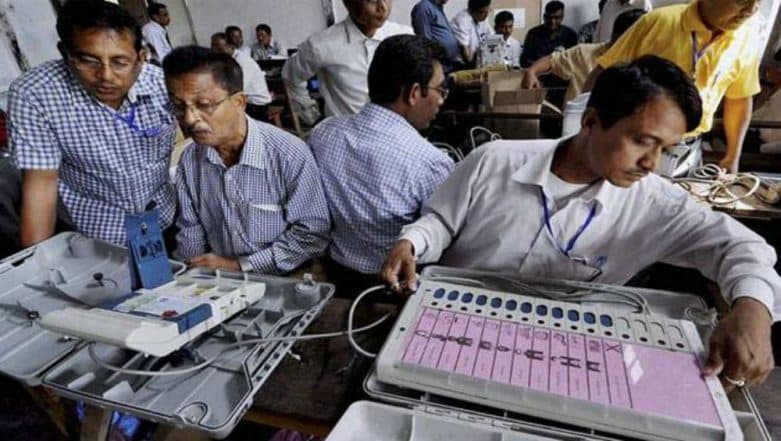 New Delhi, February 22: The Election Commission of India is likely to announce the Lok Sabha Elections 2019 schedule in the second week of March, i.e., between March 7 and 10. As per reports, the EC is also set to announce the dates for Assembly Elections 2019 in Andhra Pradesh, Arunachal Pradesh, Odisha and Sikkim. Reports say that the EC is also preparing to hold Jammu and Kashmir Assembly Elections 2019 simultaneously. Lok Sabha Elections 2019: Opposition Leaders Meet Election Commission, Demand Counting of 50% of VVPAT Slips.
A report in The New Indian Express quoting sources says that Prime Minister Narendra Modi is likely to chair a review meeting with chief secretaries of all the states on March 6. It is being said that the last cabinet meeting of the Modi government will also be held around the same time. Tamil Nadu: Election Commission Conducts Mock Polls to Raise Awareness in Chennai.
According to the EC, 22.3 lakh ballot units, 16.3 lakh control units and nearly 17.3 lakh VVPATs will be used for the Lok Sabha 2019 polls. The term of the 16th Lok Sabha will end on June 3. Meanwhile, the terms of Andhra Pradesh and Arunachal Pradesh assemblies will end on June 18 and June. The terms of Odisha and Sikkim assemblies will expire on June 11 and May 27. Lok Sabha Elections 2019 Schedule Hoax: What is Truth Behind the Viral List of Parliamentary Poll Dates?
Meanwhile, a US-based expert has said that the upcoming general elections in India will be the most expensive in Indian history and perhaps one of the most expensive ever held in any democratic country.
"The combined US presidential and congressional elections in 2016 cost USD 6.5 billion. If the 2014 Lok Sabha elections cost an estimated USD 5 billion, there is little doubt the 2019 election will easily surpass that — making India's elections the world's most expensive," Milan Vaishnav, senior fellow and director of the South Asia Program at the Carnegie Endowment for International Peace think-tank told PTI.
Ahead of the Lok Sabha elections, political temperatures in the country are high as the ruling Bharatiya Janata Party (BJP) and Congress attack each other.