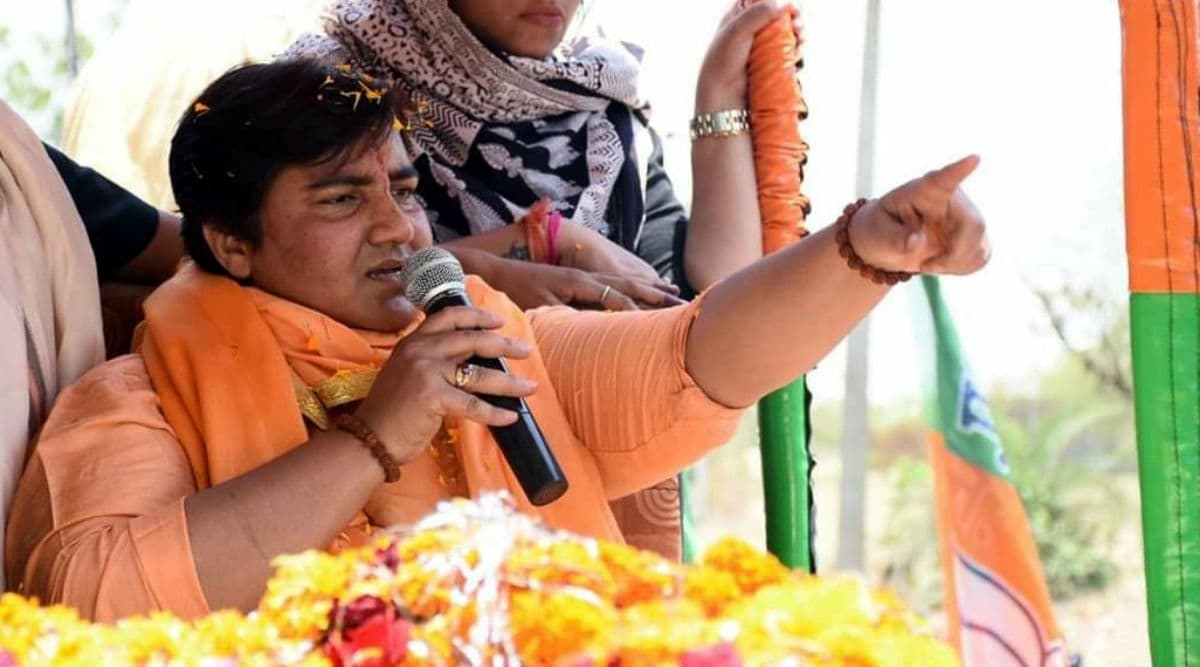 Bhopal, October 21: Bharatiya Janata Party (BJP) MP Pragya Singh Thakur has called Mahatma Gandhi "son of the nation" instead of "Father of the Nation". Pragya Singh Thakur's remarks assume significance as a few months earlier she had described Mahatma Gandhi's assassin Nathuram Godse as a deshbhakt (patriot). The BJP lawmaker made the statement when reporters questioned her absence from the party's events to celebrate Mahatma Gandhi's 150th birth anniversary. Nathuram Godse Killed Mahatma Gandhi, Pragya Singh Thakur Killed His Soul: Nobel Laureate Kailash Satyarthi.
The BJP is organising Gandhi Sankalp Yatra across cities to commemorate Mahatma Gandhi's 150th birth anniversary. Thakur has not been a part of these rallies so far. Asked why she had missed BJP's Gandhi Sankalp Yatra, the Bhopal MP replied: "Gandhi is the son of the nation, I admire him and do not need to give any explanation." Thakur, an accused in the Malegaon blast case, went on to say that she would always follow the footsteps of Mahatma Gandhi, India Today reported. J P Nadda Pulls Up Pragya Singh Thakur for Her Toilet Remarks.
"Whoever has worked and for the nation is admirable to me. I will forever walk the path charted by Mahatma Gandhi. People who have given guidance to us, we will certainly praise them. Follow their footsteps, we pave the way for people," Thakur was quoted as saying. She had kicked up a major row by describing Godse as a patriot during Lok Sabha elections.
"Nathuram Godse was a 'deshbhakt', is a deshbhakt and will remain a deshbhakt. People calling him a terrorist should instead look within. Such people will be given a befitting reply in these elections," Thakur had told reporters in Bhopal. She was reacting to the remarks of actor and Makkal Needhi Maiam (MNM) President Kamal Haasan who called Godse the first Hindu terrorist of Independent India.
"The first terrorist post-Independence was Nathuram Godse, a Hindu. It started from there. He killed Mahatma Gandhi," Haasan had said. Unhappy over Thakur's controversial comment, the BJP had immediately condemned it and asked her to publicly apologise.