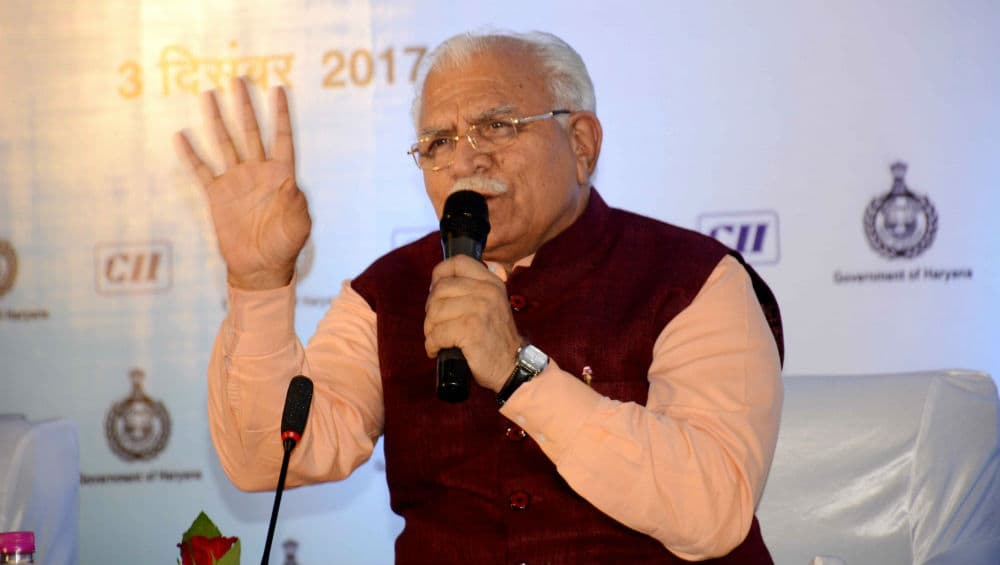 Chandigarh, October 16: In a major gaffe before Haryana Assembly Elections, state Chief Minister Manohar Lal Khattar today tweeted a controversial post. In his tweet, he wrote "Every Vote For Modi" and "Every Vote For Manohar" as full form of EVM. Later, he deleted the tweet. Notably, EVM stands for electronic voting machine. In recent times, the opposition parties are alleging that the Bharatiya Janata Party (BJP) is manipulating EVM for winning the elections.
This is not the first time when Khattar has made a controversial statement. On October 14, the Haryana CM while addressing a poll rally in Sonipat's Kharkhoda targeted Congress chief Sonia Gandhi. He said, "They started searching for national president throughout the country for three months, and after that, you know who became the chief--Sonia Gandhi. Again the same Gandhi family. "Khoda Pahad, Nikli Chuhiya (much ado over nothing), woh bhi mari hui, this is their condition," he added. Congress Leader Nitin Raut Slams Manohar Lal Khattar Over His Remarks on Sonia Gandhi, Says Haryana CM Isn't Khattar but a 'Khacchar', Watch Video.
Here is the Screenshot of Deleted Tweet: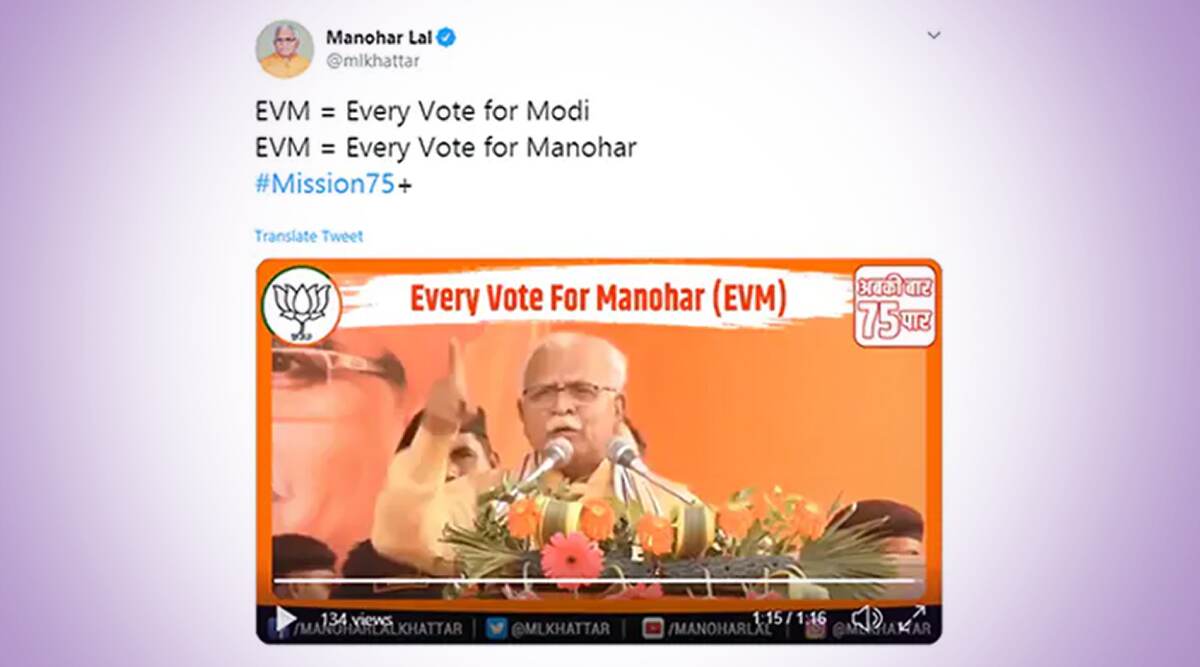 The Assembly elections for the 90-member Haryana Assembly is scheduled to take place on October 21. The counting of votes will take place on October 24 and on the same day results will be declared. The main competition in the elections will be between the ruling BJP and the Congress. In 2014, the saffron party had won 47 seats, while the Congress managed to bag only 15 seats. Along with Haryana, elections are also taking place for 288-member Maharashtra Assembly.