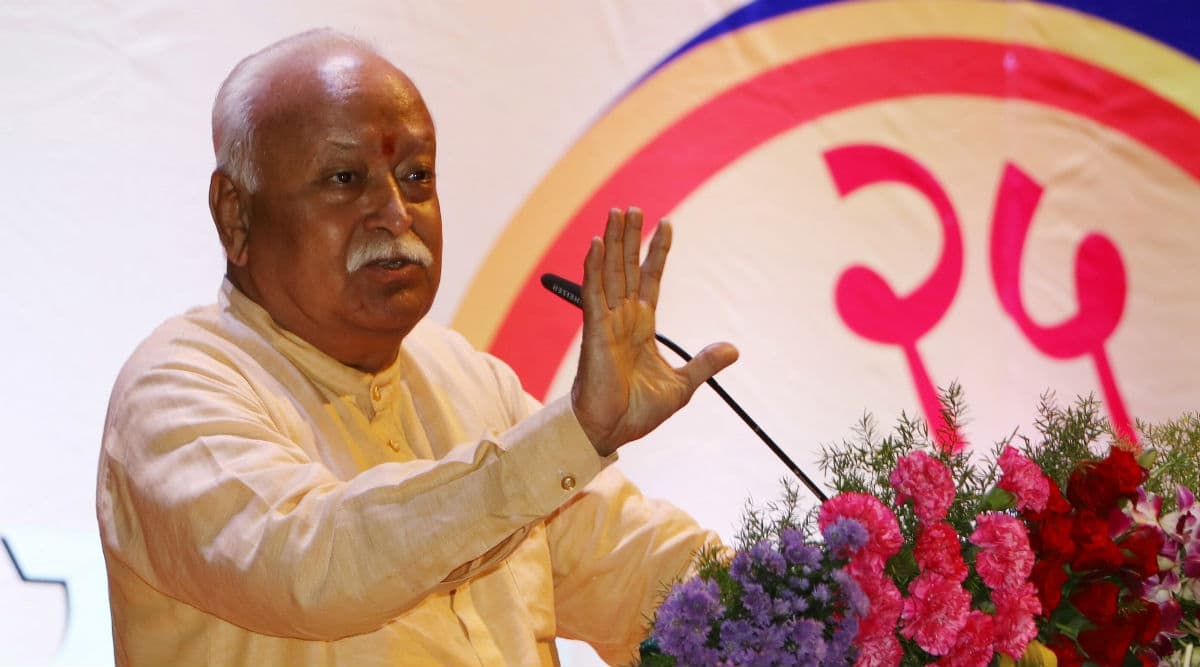 Bhubneshwar, October 13: Rashtriya Swayamsevak Sangh chief Mohan Bhagwat has said that the happiest Muslims in the world are found in India thanks to the country's Hindu majority. Addressing a meeting of intellectuals on Saturday, Mohan Bhagwat said that not just Muslims even Jews and Parsis practice their respective faiths freely in India. The RSS chief described "Hindu" as a culture that accepts and respects diverse cultures. Mohan Bhagwat Hails Modi Government For Taking Bold Decisions, Says 'RSS Members Not Involved in Mob Lynchings'.
"When Jews were wandering, India was the only nation where they got shelter. The Parsis practise their religion freely only in India. The happiest Muslims are found in India. Why is it so? Because we are Hindus," Bhagwat asserted. The RSS chief added that Hindus and Muslims have different ways of worshipping, but both are a part of the country. "Once everyone realizes this then all conflict would be over," he said. Mohan Bhagwat's 'Hindu Rashtra' Remarks: Sikh Organisations Slam RSS Chief For His 'Daunting Mindset'.
The Happiest Muslims in World Are Found in India, Says Mohan Bhagwat
Mohan Bhagwat, RSS: ...Maare-maare Yahudi (Jews) firte they akela Bharat hai jahan unko ashray mila. Parsion (Parsis) ki puja aur mool dharma sukrakshit kewal Bharat mein hai. Vishwa mein sarvadhik sukhi Musalman, Bharat mein milega. Ye kyun hai? Kyunki hum Hindu hain..." (12.10) pic.twitter.com/btO3Zdixgz

— ANI (@ANI) October 13, 2019
Bhagwat reiterated that India is a "Hindu nation". "Hindu" is not a religion or a language, he said, neither is it the name of a country. "Hinduism is the name of a cultural legacy which is the legacy of all people living in India," he said. Bhagwat criticised those who hesitate to reveal their Hindu identity.
"There are some who are cautious about their Hindu identity. When you ask them behind closed doors, then they will admit that they are Hindus. Because their interest is affected," said the RSS chief. Bhagwat made these remarks ahead of the meeting of the Akhil Bharatiya Karyakari Mandal, the highest policy-making body of the RSS in Bhubneshwar.
This is for the first time in its history that RSS will hold the meeting of its highest policy-making body in Odisha. The meeting will be held between October 14 and 20.