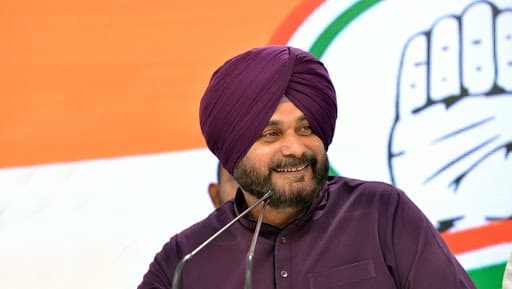 New Delhi, May 13: Punjab Cultural Minister and Congress leader Navjot Singh Sidhu has yet again injured his 'vocal chords', allegedly due to his extensive election campaigning for the party during the Lok Sabha Elections 2019. He is currently undergoing treatment for the same and would return for campaigning once fit, said his office.
Releasing the statement, his office said on Monday, "Due to continuously addressing electoral rallies, Navjot Singh Sidhu's vocal cords have been affected. He has been given steroids medicines and injections. Meanwhile, he is undergoing treatment and would return to the electoral campaigning field soon." Navjot Singh Sidhu Advised 5-Day Rest After Exhaustive Poll Campaign; 'Vocal Chords Injured, Was On Verge of Losing Voice'. 
Earlier too, Sidhu had been advised five-day bed rest by the doctors after an "exhaustive" 17-day election campaign during the five-states Assembly elections in December last year. That time a statement was issued that said, "The exhaustive schedule has injured his vocal cords and on the verge of losing his voice." Further, the doctor advised the cricketer-turned-politician to take complete rest for 3-5 days.
It is to be known that previously, the situation arose as Sidhu reportedly addressed back to back 70 public meeting for the party during the campaigning, which injured his vocal cords and was on the verge of losing his voice.