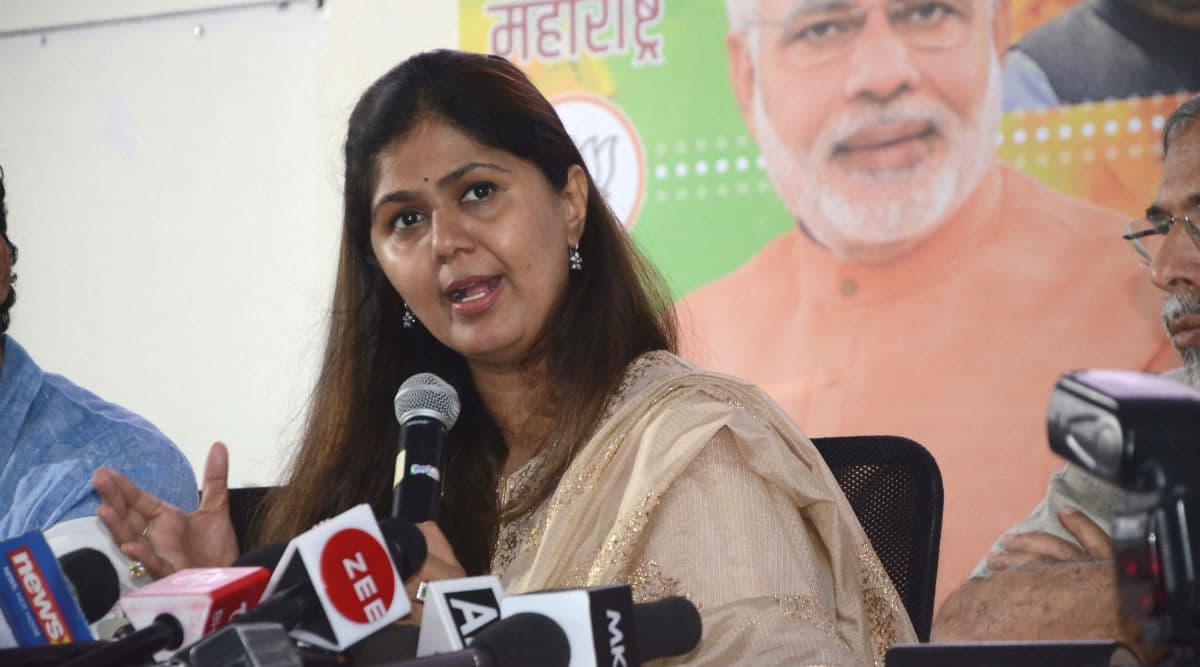 Beed, December 12: Former Minister and BJP leader Pankaja Munde on Thursday denied having any rift with former Maharashtra Chief Minister Devendra Fadnavis. Dismissing speculations about her exit from the Bharatiya Janata Party (BJP), Pankaja Munde announced to observe a hunger strike on January 27 to draw attention of the party's leadership towards Marathwada region of the state. She made the announcement in Gopinathgad on the occasion of his late father Gopinath Munde's birthday. Pankaja Munde Skips Maharashtra BJP's Core Committee Meeting.
"I will not leave the party. I will hold a day-long hunger strike in Aurangabad on 27 January, 2020. This will be not against any party or individuals. It will be a symbolic hunger strike to attract the attention of the leadership towards the issue of Marathwada," Munde thundered as reported by news agency ANI. Denying reports of a rift between her and Fadnavis, she said that she had supported Fadnavis's candidature as Chief Minister in 2014. Rebel BJP leader Eknath Khadse also attended Munde's rally. 'BJP People Itself Responsible for Pankaja Munde and Rohini Khadse's Defeat': Eknath Khadse Fires Veiled Barbs at Devendra Fadnavis.
Munde, once an aspirant for the CM's post, lost the Parli seat of her family bastion to cousin and NCP leader Dhananjay Panditrao Munde by a margin of approximately 30,000 votes in the assembly elections held in October. Since then, there has been speculation that she was unhappy with the BJP. On December 1, she sent the Maharashtra BJP into a tizzy, by writing an emotive Facebook post and silently dropped the party's name from her Twitter handle.
"Looking at the changed political scenario in the state, there is a need to think and decide the way ahead. I need time of some 8-10 days for self-introspection. Our future journey needs to be decided against the backdrop of the current changed political circumstances," Munde had said. "I will think on the path ahead... What's to be done, by which route, what can I give to our people, what are people's expectations, what is our strength... I shall consider all this and come before you on December 12," she had added.
Shiv Sena MP Sanjay Raut added to the confusion by saying: "Why only Pankaja Munde? Many other senior (BJP) leaders are in touch with us." Incidentally, her father Gopinath Munde and uncle the late Pramod Mahajan were both very close to Balasaheb Thackeray, and were among a handful of BJP leaders who had unlimited access to him at Matoshree.