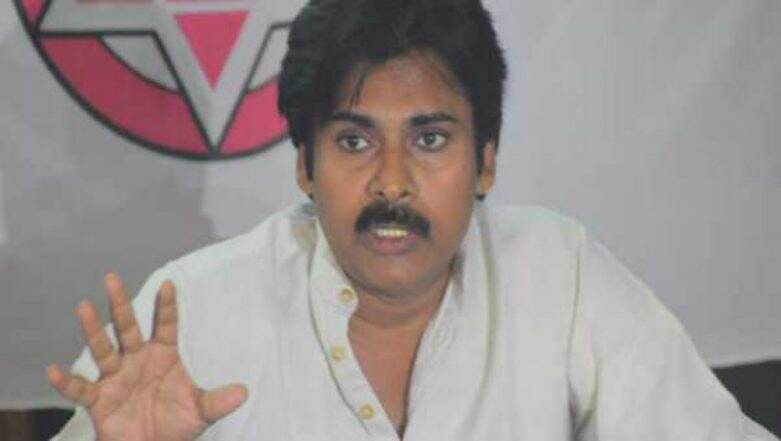 Hyderabad, November 30: Actor-turned politician Pawan Kalyan on Friday said that Andhra Pradesh Chief Minister N Chandrababu Naidu will lose Assembly elections in 2019 and opined that it will be a hung Assembly. He also stated that his party will play a pivotal role in the polls.
Speaking with The Hindustan Times, Kalyan said, "I am sure CBN (Chandrababu Naidu) will lose the assembly election in 2019. He has lost his grip over the administration and over his own Telugu Desam Party (TDP) MLAs, his popularity is fast shrinking, (his is) a government bogged down in corruption."  Chandrababu Naidu Declares Assets Again, Properties Owned by '3-Year-Old Grandson' Rise Six Times
Expressing his views while before undertaking a bus journey to areas inhabited by tribespeople, he said, "The period between 2019 and 2021 will witness a sea change in Indian polity, which includes Andhra Pradesh. The leaders in power, representing the kind of politics in the early 1980s, are failing to address the aspirations of today's young generation. They have become senile and people are craving the infusion of new blood in politics."
Adding more , he said that he will not make an alliance with any party in the state, whether it be YS Jaganmohan Reddy's YSR Congress or Congress. Instead, he stated that to pursue a middle path, away from the ruling TDP and the YSR Congress.
Asked the reason for separating from TDP, he said that Naidu failed to fulfil the 2014 poll promise of corruption-free governance. He said, "This is the reason why I got alienated from him after supporting him in the last election."