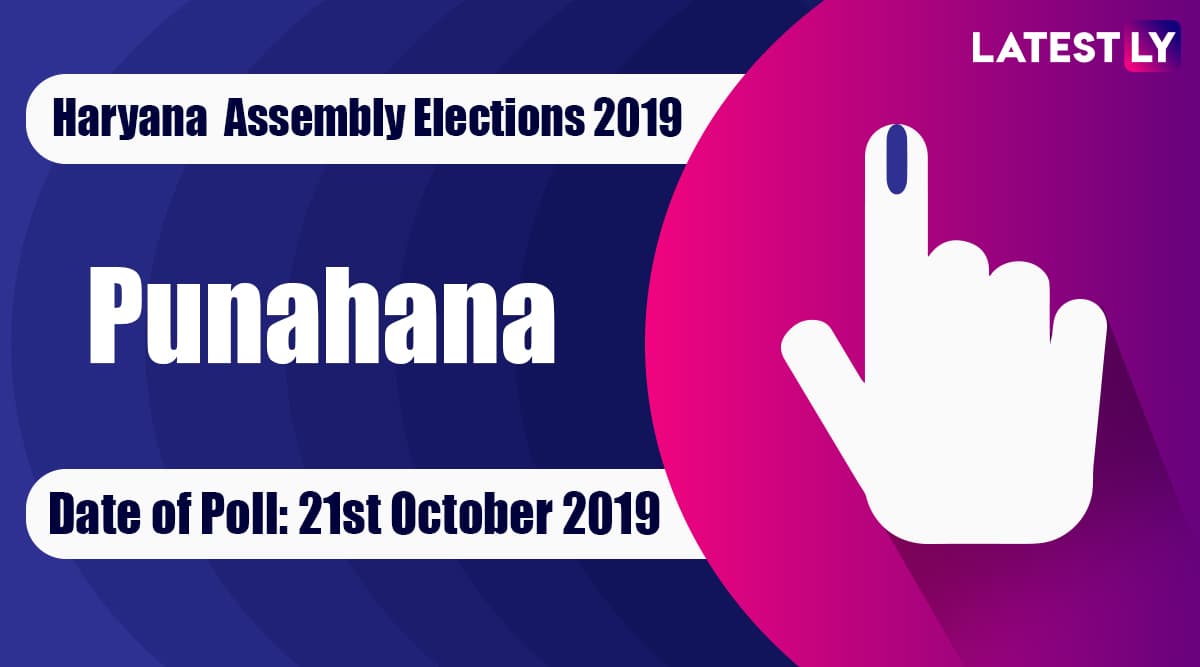 The Punahana Vidhan Sabha constituency falls in the Mewat district of Haryana. Mohammed Ilyas of the Congress won the Punahana seat in Haryana Assembly Elections 2019. Punahana is a small town. It has a total of 172398 registered voters and 194 polling stations. Voting in Punahana for Haryana Assembly Elections 2019 took place on October 21. The counting of votes took place on October 24.
In Haryana Assembly Elections 2014, Independent candidate Rahish Khan had won from the Punahana seat, defeating Mohammed Ilyas, who was then with the INLD. The candidates contesting the 2019 Vidhan Sabha polls on the Punahana seat included Nauksham of the Bharatiya Janata Party (BJP), Mohammed Ilyas of the Congress and Satbir of the BSP among others. Haryana Assembly Elections Results 2019 Winners List: Names of Winning Candidates of BJP, Congress, INLD, JJP,
These elections come months after BJP's massive victory in the Lok Sabha Elections 2019. The BJP had managed a clean sweep in Haryana in the Parliamentary polls. However, the Assembly polls resulted in a Hung House in Haryana.
Meanwhile, Vidhan Sabha polls also took place simultaneously in Maharashtra. Voting for both Haryana and Maharashtra Assembly Elections 2019 took place on October 21. The results for polls in both states were announced on October 24.
| MLA Candidates | Party | Votes |
| --- | --- | --- |
| Azmat | IND | 734 |
| Prahlad | IND | 702 |
| Mohammad Ilyas | INC | 35092 |
| Rahish Khan | IND | 34276 |
| Satbir | BSP | 327 |
| Nauksham | BJP | 21421 |
| Mohd Irshad | IND | 126 |
| Subhan Khan | INLD | 10809 |
| Iqbal | Jannayak Janta Party | NA |
| Talim Hussain | Swaraj India | NA |
| Tofiq | Loktanter Suraksha Party | NA |
| Rakesh Kumar | Sarva Hit Party | NA |