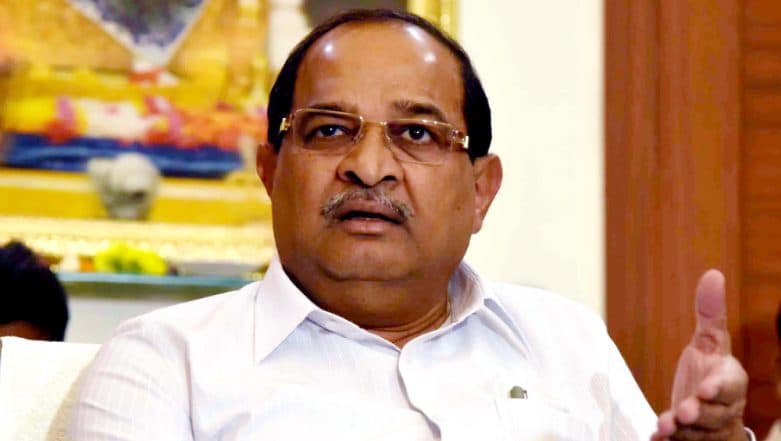 Mumbai, April 25: Senior Congress leader Radhakrishna Vikhe Patil resigned as the Leader of Opposition from the Maharashtra state legislative assembly on Thursday. The senior leader's resignation comes days after his son Sujoy had joined the Bharatiya Janata Party (BJP), giving the Congress-NCP combine in Maharashtra a jolt.
There are also rumours that Radhakrishna Vikhe Patil will also resign from the Congress party. However, these claims cannot be verified and no such formal announcement has been made by the party.
Radhakrishna Vikhe Patil's resignation as LoP is a major setback for the Congress party which is facing a tough electoral contest from the BJP-Shiv Sena combine in the ongoing 2019 Lok Sabha Elections.
Radhakrishna Vikhe Patil's son Sujay Vikhe Patil joined the BJP on March 12 and is the candidate from his Ahmednagar Lok Sabha constituency. He is up against the local MLA from NCP, Sangram Jagtap.
The Vikhe-Patils, based in Ahmednagar district, are a formidable name in Maharashtra's political history and also considered pioneers of the sugar co-operative movement in the state. It is said that the rift between Congress and Vikhe-Patil family emerged after Congress's ally NCP refused to give the Ahmednagar seat to Radhakrishna Vikhe Patil's son Sujoy. He then went on to join the BJP.