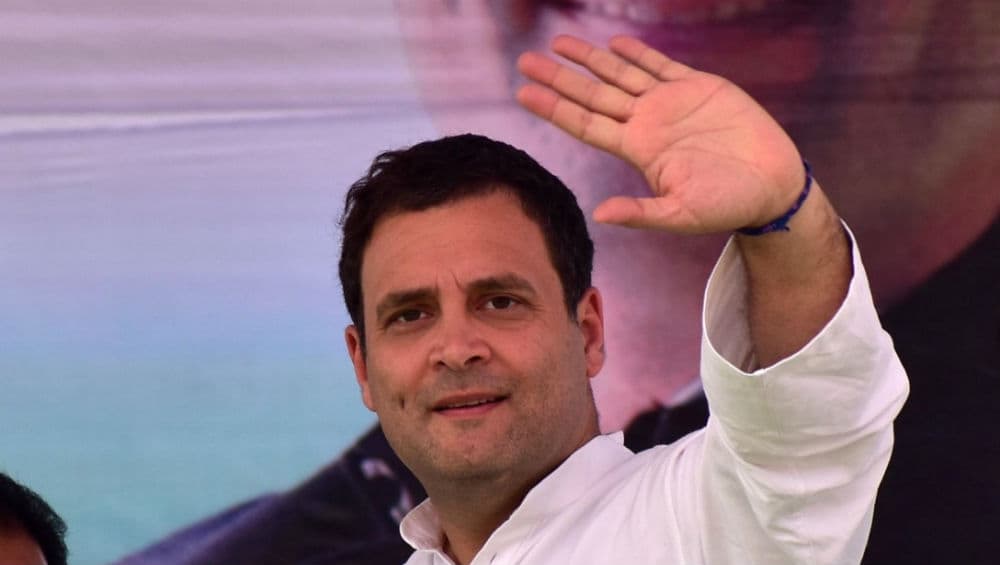 New Delhi, October 5: Former Congress President Rahul Gandhi, who is one of the star campaigners for Maharashtra and Haryana assembly polls, is reportedly in Cambodia. Earlier, BJP spokesperson Tajinder Pal Singh Bagga tweeted that the Gandhi scion had left Bangkok via Vistara flight on Saturday morning. Meanwhile, an official confirmation from the Congress is awaited. Rahul Gandhi to Gear Up Congress Campaign in Maharashtra and Haryana From Oct 10-19.
According to Times Now, Rahul Gandhi is in Cambodia getting a 'meditation retreat' or Vipassana. Senior journalist Pallavi Ghosh also said that the Wayanad MP is in "Cambodia not Bangkok". Rahul Gandhi Leaves For Bangkok Ahead of Maharashtra & Haryana Assembly Elections 2019?
#Breaking | Sources suggest Congress leader @RahulGandhi is likely to be in Cambodia for a 'meditation retreat'.

TIMES NOW's Prashant with more details. Listen in. pic.twitter.com/wZToDlF4MC

— TIMES NOW (@TimesNow) October 6, 2019
When we want to 'analyse' we need to get facts right too . Cambodia not bangkok

— pallavi ghosh (@_pallavighosh) October 6, 2019
Gandhi, who stepped down as the Congress president following the party's defeat in the 2019 Lok Sabha elections, has been listed among the star campaigners in both Maharashtra and Haryana. He is scheduled to hold rallies and roadshows in the poll-bound states between October 10-19.
Congress is currently facing a tough challenge in poll-bound states with many leaders switching from the party. Recently, former Haryana Congress president Ashok Tanwar resigned from the Congress on Saturday. He had alleged that those who gloomed by Rahul Gandhi are being sidelined in the party.