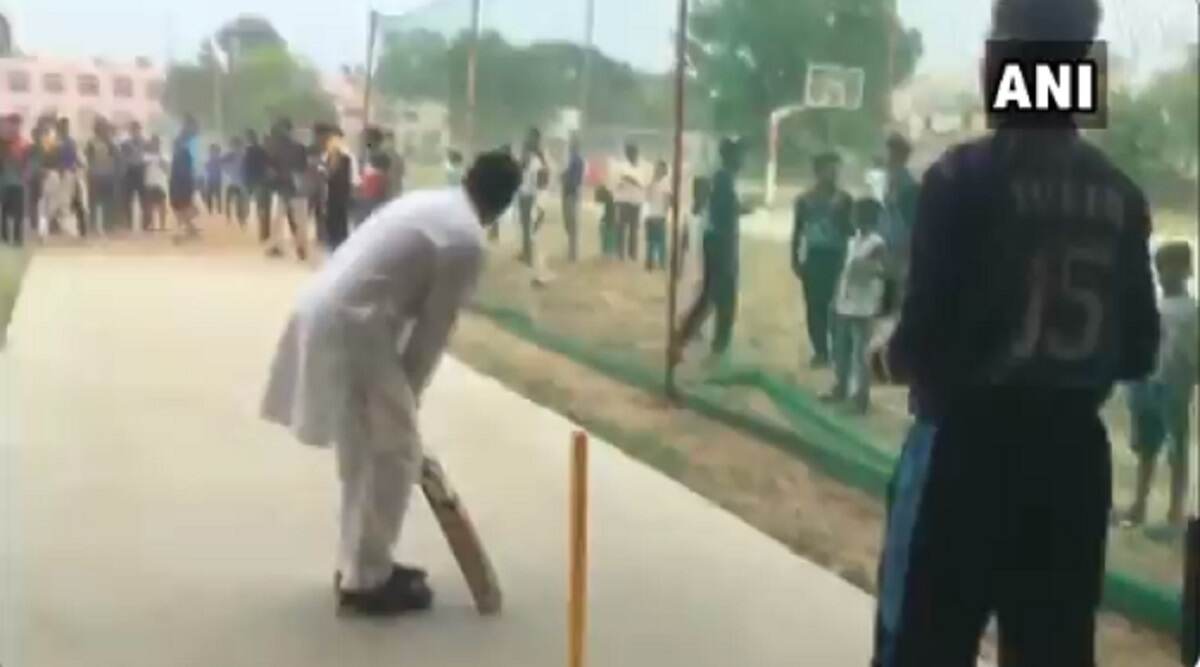 New Delhi, October 18: Senior Congress leader Rahul Gandhi spent time on the cricketing pitch in Rewari's KLP College after his chopper made an emergency landing at the institute. A video went viral on social media which showed the Gandhi scion holding the bat as several students took the run-up to bowl at him. Haryana Assembly Elections 2019: Rahul Gandhi's Chopper Makes Emergency Landing in Rewari's KLP College.
In the footage, the former Congress president - who is lately on shaky political grounds since the crushing defeat in Lok Sabha polls - was seen confidently smacking the ball around the park. Dozens of students lined up to share cricket moments with him.
Video of Rahul Gandhi Playing Cricket:
#WATCH Congress leader Rahul Gandhi plays cricket with local boys in Rewari after his chopper made an emergency landing at KLP College earlier today, due to bad weather while returning to Delhi from Mahendragarh after addressing an election rally. #Haryana pic.twitter.com/Y4rv0Gf8Gg

— ANI (@ANI) October 18, 2019
Notably, Gandhi's chopper had made an emergency landing in Rewari due to bad weather. He was heading towards the national capital, after addressing an election rally in Mahendragarh district of Haryana. Later, th Congress leader took the road route to complete his commute to Delhi.
Polls in Haryana are slated to be held in a single-phase on October 21. Results will be declared by the Election Commission on October 24. In the last elections held in 2014, the BJP had succeeded in forming its first-ever government in the state after winning 47 out of the 90 assembly constituencies.