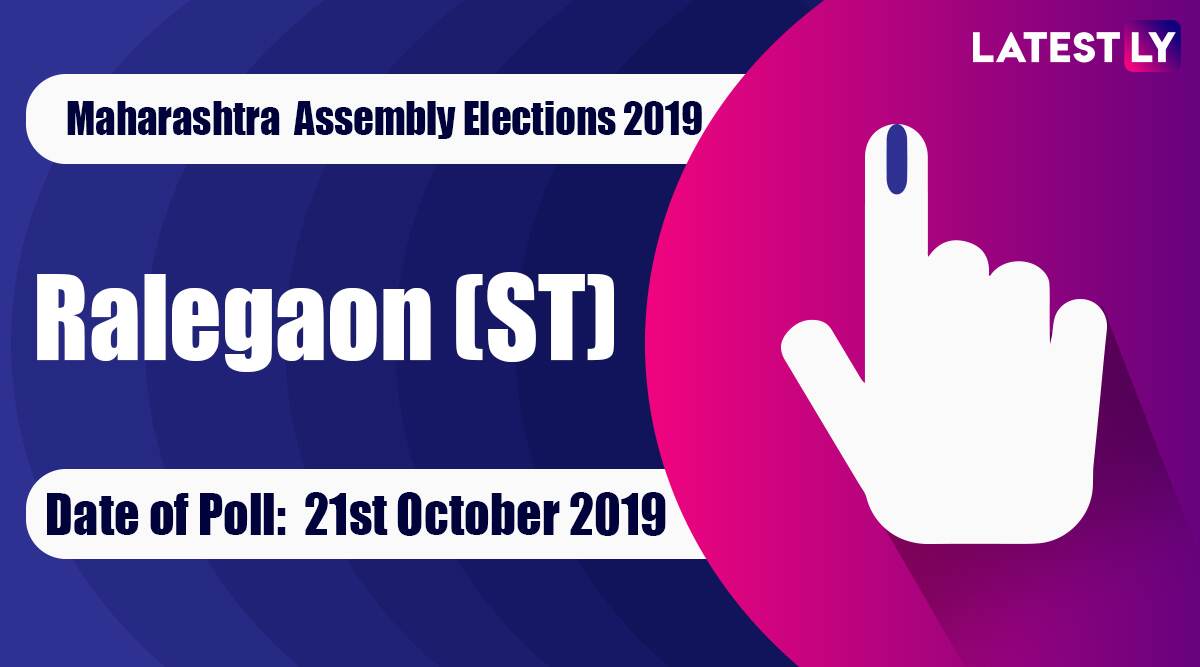 Mumbai, September 27: Polling for assembly elections in Maharashtra Ralegaon Vidhan Sabha seat will take place on October 21. The sitting MLA from Ralegaon is Dr Ashok Ramaji Wooike of the Bharatiya Janata Party (BJP). He defeated Congress's Vasant Chindhuji Purake. Here it mey be noted that the BJP and its traditional ally Shiv Sena parted ways in the 2014 Maharashtra assembly elections and contested polls separately. The Congress and the Nationalist Congress Party (NCP) also contested elections without sharing seats. Ballarpur Vidhan Sabha Constituency in Maharashtra: Sitting MLA, Candidates For Assembly Elections 2019, Results And Winners.
For the 2019 Maharashtra assembly elections, the BJP and the Shiv Sena have joined hands again. The Congress and the NCP have also shared seats equally before polls. In Ralegaon, Ashok Ramaji Wooike is contesting against Vasand Chindhuji Purke of the Congress party. According to the Election Commission's schedule for Maharashtra polls, nominations can be filed till October 4. Nominations will be scrutinised the next day. The last date for withdrawal of nomination is October 7. Polling will be held on October 21. The counting of votes will take place on October 21 and the results will be declared on the same day. Maharashtra Assembly Elections 2019: BJP Gets Lion's Share, Shiv Sena Agrees on Fewer Seats.
The term of Maharashtra assembly ends on November 9. In the 2014 Maharashtra assembly elections, the BJP emerged as the single largest party winning 122 seats. The Shiv Sena came second with 63 seats. The Congress and NCP bagged 42 and 41 seats respectively. Bahujan Vikash Aghadi and the PWP won three seats each, while the AIMIM secured two seats. Rest of the seats were won by smaller parties and independents.