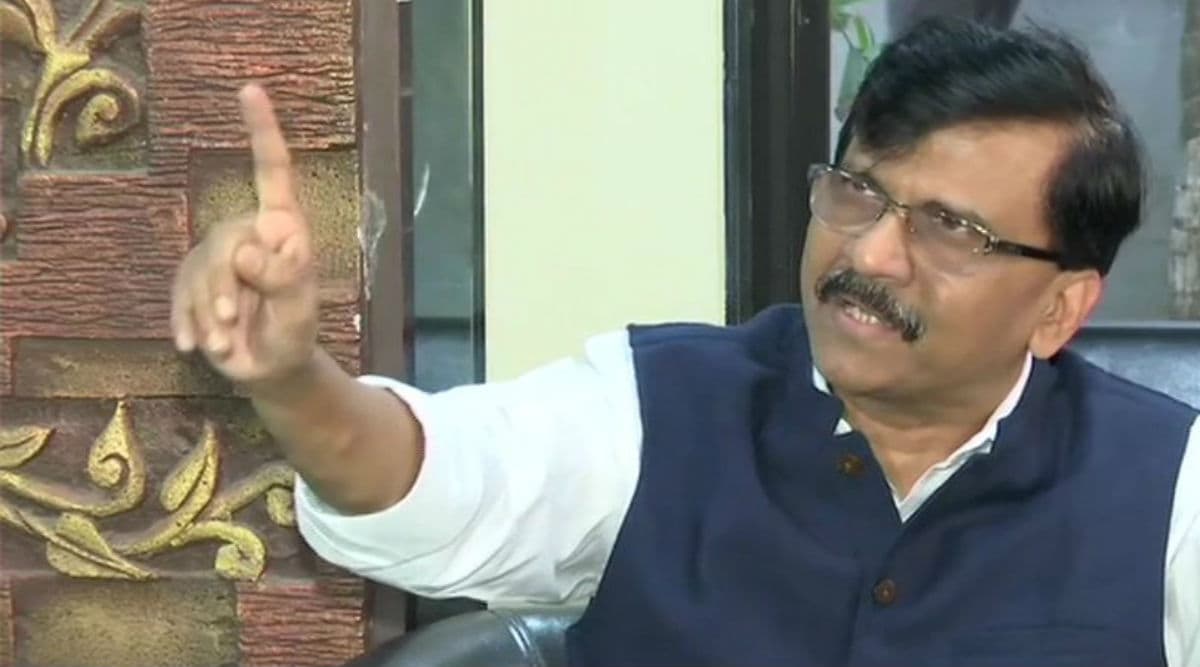 New Delhi, December 14: Hours after senior Congress leader Rahul Gandhi took a jibe against Hindutva ideology Vinayak "Veer" Savarkar, the party's Maharashtra ally Shiv Sena rang an alarm bell. The Uddhav Thackeray-led outfit, which adheres to the ideology of Hindutva, warned the Congress against disrespecting its ideologues. The party's parliamentary leader - Sanjay Raut - further added that "intelligent people" should not be warned any further.
Marking his dissent on social media, Raut said on Twitter that the Sena "respects" both - father of the nation Mahatma Gandhi and first Prime Minister Pandit Jawaharlal Nehru - who are also the prime ideologues of the Congress. The party, he added, expects that others exhibit respect towards their icon - Savarkar. 'Bharat Bachao' Rally: 'I'm Not Rahul Savarkar, Will Never Apologise', Says Rahul Gandhi on 'Rape in India' Remark Row.
"We respect both Mahatma Gandhi and Pandit Nehru. Please do not insult Veer Savarkar. Intelligent people need not be told anything more," Raut said on the microblogging site in Marathi.
See Sanjay Raut's Tweet
आम्ही पंडित नेहरू,महात्मा गांधी यांना मानतो तुम्ही वीर सावरकरांचा अपमान करू नका.सुज्ञांस अधिक सांगणे न लगे.

जय हिंद

— Sanjay Raut (@rautsanjay61) December 14, 2019
Earlier on Saturday, while addressing the Bharat Bachao rally, Gandhi jabbed Savarkar by stating that he is not amongst whose who backtrack from truth or apologise under undue pressure. His remarks, which took a potshot against Savarkar, were directed against the Bharatiya Janata Party (BJP) which has sought his apology for "Rape in India" remark.
"I was told in Parliament by BJP yesterday that 'Rahul ji, you gave a speech. Apologise for that.' I was told to apologise for something which is right. My name is not Rahul Savarkar. My name is Rahul Gandhi. I will never apologise for truth," Gandhi said.
The former Congress president had on earlier occasions drawn flak from Sena and the BJP for referring  to Savarkar as the one who "apologised before the British regime" to secure his early release from Andaman and Nicobar's cellular jail.