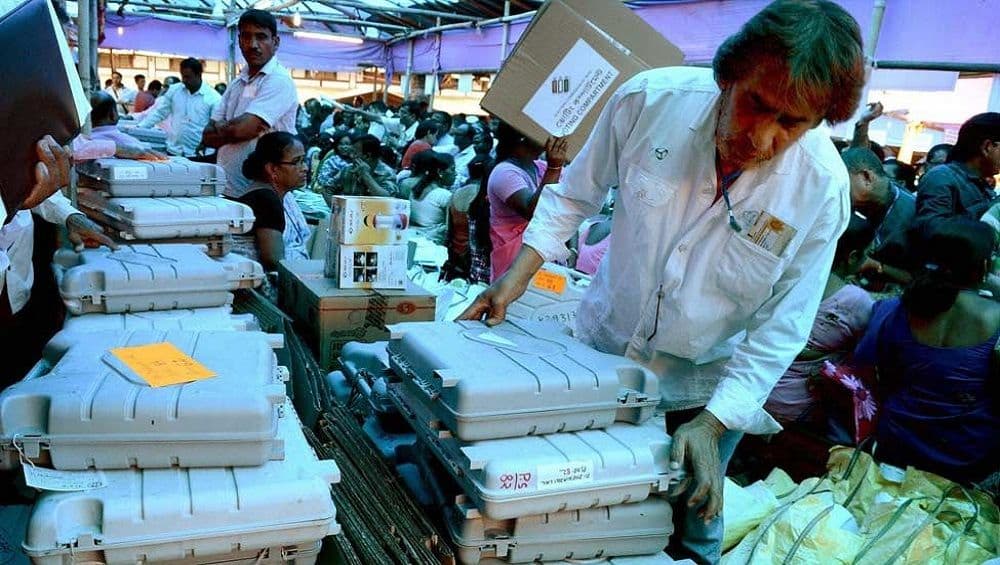 Hyderabad, January 25: The State Election Commission (SEC) is slated to declare the results of Telangana Municipal elections today. The counting of votes was scheduled to begin at all designated centres at 8 am. The civic polls featured a contest in 13 municipal corporations and 136 urban local bodies (ULBs). The electoral battle was primarily four-way, divided among the Telangana Rashtra Samithi (TRS), the Congress, the Bharatiya Janata Party (BJP) and the All India Majlis-e-Ittehadul Muslimeen (AIMIM).
Among the municipal corporations which were contested in the polls held on January 22 include the Greater Hyderabad Municipal Corporation(GHMC), Greater Warangal Municipal Corporation (GWMC) and Khammam Municipal Corporation, among others. The results, which are keenly awaited, could be viewed via the embedded YouTube link of TV9 Telugu Live.
Telangana Civic Poll Results 2020: Watch Live Streaming on TV9 Telugu
Among the 13 municipal corporations contested, the Mayors' post has been reserved for the backward classes in four local bodies, followed by one each for Scheduled Caste and Scheduled Tribe communities. The remaining seven corporation are open for general category aspirants to vie for the Mayors' post.
While the polls were largely contested on local issues, the row over Citizenship Amendment Act (CAA) and the proposed nationwide National Register of Citizens (NRC) were also seen as poll issues, primarily in the Muslim-dominated Hyderabad region. The state-ruling TRS was questioned by the Congress for not passing resolutions against the CAA and NRC.