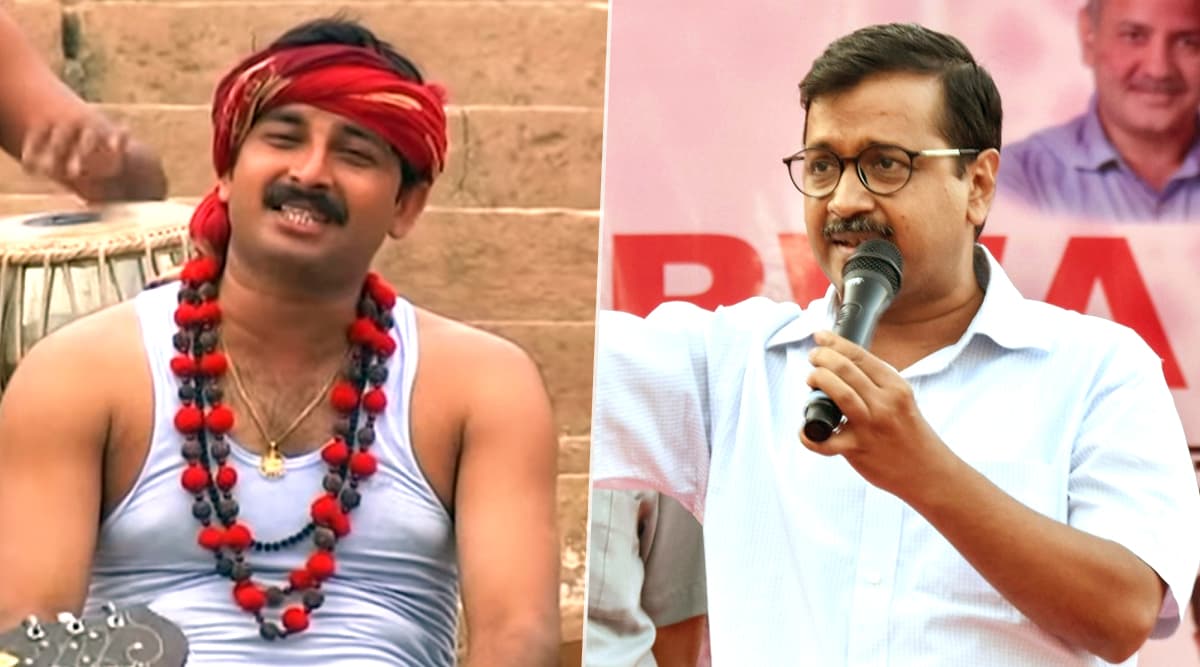 New Delhi, December 7: Bharatiya Janata Party (BJP) MP Manoj Tiwari's popular song Rinkiya ke papa found mention in Delhi Chief Minister Arvind Kejriwal's response at an event on Saturday. Arvind Kejriwal was asked about Manoj Tiwari who could be BJP's chief ministerial candidate in the 2020 Delhi assembly elections. Asked what he thinks about Tiwari as a political opponent, the Aam Aadmi Party (AAP) chief said: "He sings well". Manoj Tiwari Will Have to Leave Delhi If NRC Is Implemented, Says Arvind Kejriwal.
"Have you heard him sing Rinkiya ke papa," Kejriwal further quipped. The Chief Minister was speaking at the 17th Hindustan Times Leadership Summit. He further said that the election campaign will be around development works carried out by the AAP government in Delhi. "People in Delhi speak in rallies about our work, AAP leaders don't even have to give speeches. Political discourse has changed in Delhi," he added. Kejriwal Failed as CM: Manoj Tiwari on Odd-Even Scheme.
Speaking on the issue of corruption, Kejriwal said that his government saved public money by reducing corrupt practices. "I am accused of giving freebies. I saved money by reducing corruption. If I saved your money by giving it back to you in terms of good roads and education, what's the harm in it? They would have called me a good CM, if I would have kept the money for myself," he said. "For the last 5 years, the Delhi government has been running in surplus," he added.
Listing out measures taken by the Delhi government, Kejriwal said that there has been a reduction in pollution in the national capital. "In last 5 years, two things have happened. Traffic has increased, industrial activity has increased. But in the last 5 years, the pollution in Delhi has gone down. There can be a debate on it that how much, but it has gone down," he said, adding that the odd-even scheme was a strict measure but people lapped it up.