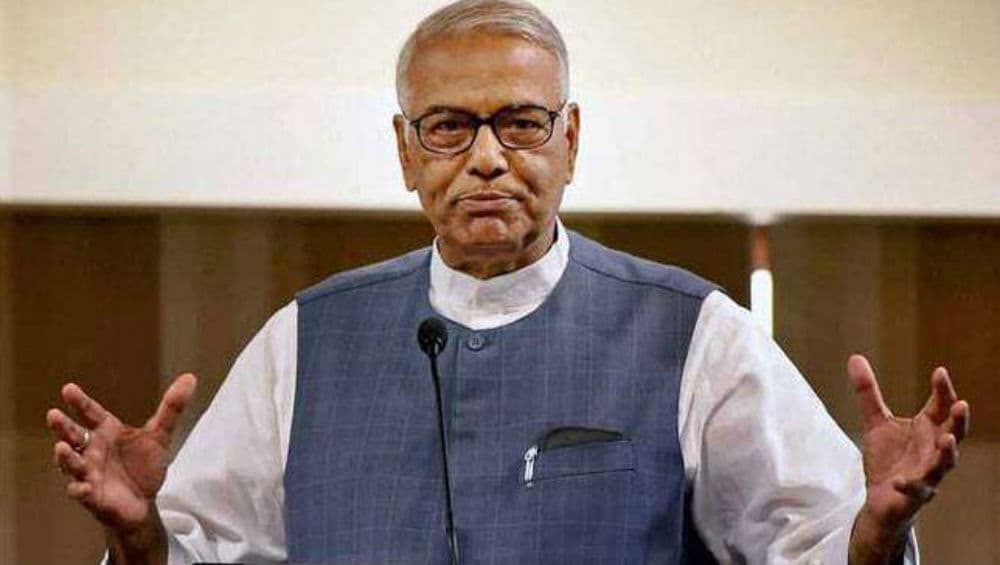 Srinagar, November 22: Former Union Minister Yashwant Sinha, along with four other members of a civil society group, were granted permission by the Jammu & Kashmir administration to enter Srinagar. The former BJP leader would be staying in the Valley region till November 25, and has intended to undertake a ground-level assessment of the situation post Article 370 repeal. Situation Normal in Valley, Decision on Mobile Internet Services Soon: Govt.
Sinha is accompanied by journalist Bharat Bhushan, former bureaucrat Wajahat Habibullah and social activists Kapil Kak and Sushobha Barve. The four members who are accompanying him are associated with the Concerned Citizens' Group, a non-governmental organisation which has called upon the government to end the impeding communication blockade.
Sinha, according to reports, is likely to meet former chief ministers Farooq Abdullah, Omar Abdullah and Mehbooba Mufti, along with some other political leaders kept under detention by the J&K administration.
The visit by Sinha comes nearly two months after he was shunned away from the Srinagar airport by the J&K administration, as it was feared that his visit could had vitiated the state of law and order.
Kashmir continues to partially reel under curfew -- which was imposed ahead of the August 5 shock announcement of Article 370 and Article 35-A abrogation. The repeal of the law signalled the end of J&K's semi-autonomous status.
Since the move was announced, over 5,000 people, including potential miscreants, stone pelters and political leaders were taken into custody by the administration. 90 percent of them have been released, the Ministry of Home Affairs (MHA) said over the past three months as the situation continues to inch towards normalcy. The Abdullahs and Mufti, however, continues to remain under detention.