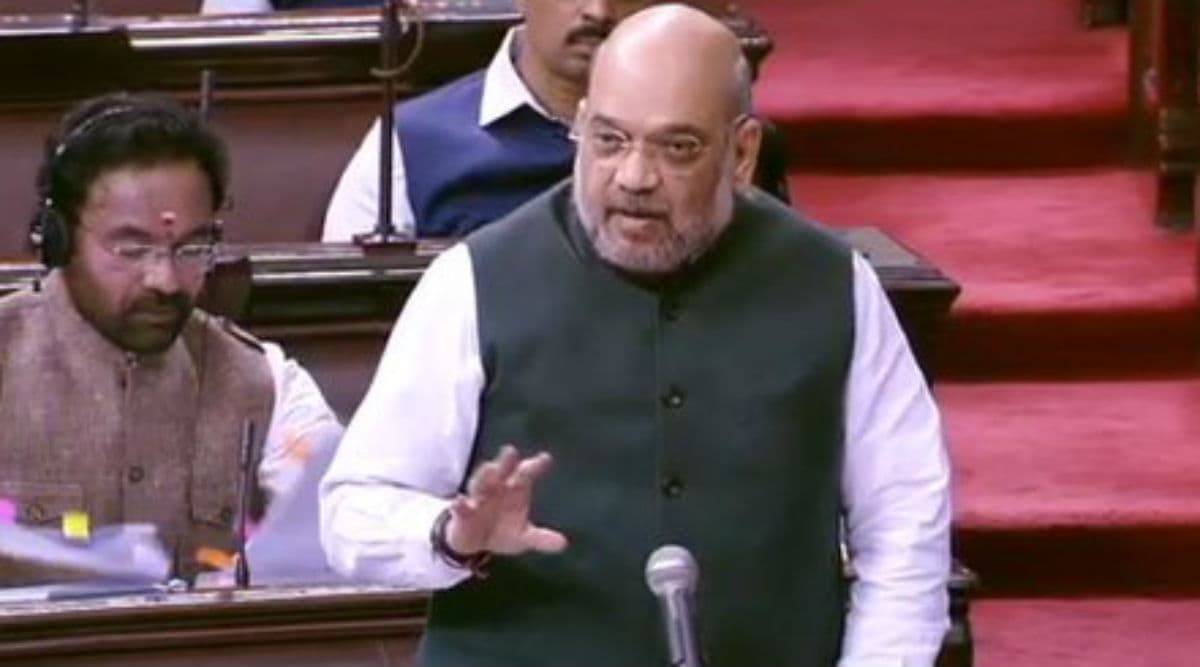 New Delhi, November 20: The situation in Jammu and Kashmir is normal, said Union Home Minister Amit Shah in Rajya Sabha on Wednesday. Justifying a ban imposed on mobile internet services, Amit Shah said that other communication services such as landline telephone and mobile phone are functional in Jammu and Kashmir. Shah's statement comes over 100 days after the Centre withdrew Jammu and Kashmir's special status granted under Article 370. Jammu And Kashmir Under Siege: Security Lockdown, Communication Blackout And UT Status Leave Kashmiris With No Autonomy.
Shah said that local administration will take a call on the restoration of mobile internet services in the union territory. "As far as internet services are concerned, the decision can be taken by the Jammu and Kashmir authorities. There are activities by Pakistan too in the Kashmir region. So, keeping security in mind, whenever the local authority deems it fit, a decision will be taken," the Home Minister told Rajya Sabha. NSA Ajit Doval on Article 370 Repeal: Majority of Kashmir Supporting Move, 92.5% of J&K Freed of Restrictions.
Shah said that the availability of essential commodities across Jammu and Kashmir was adequate and healthcare services were fully functional. "All Urdu, English newspapers and TV channels are functioning, banking services are fully functional as well. All government offices and all courts are open. Block development council elections were held recorded 98.3 percent polling," he said in the Upper House of Parliament.
Training guns at Opposition leader Ghulam Nabi Azad, Shah challenged him to counter figures quoted by the government about availability of essential services, communication services and violence. Since August 5, not even a single person has died in police firing in Kashmir. People in this House were predicting bloodshed but I am happy to inform that no one has died in police firing. Incidents of stone-pelting have declined," Shah said.