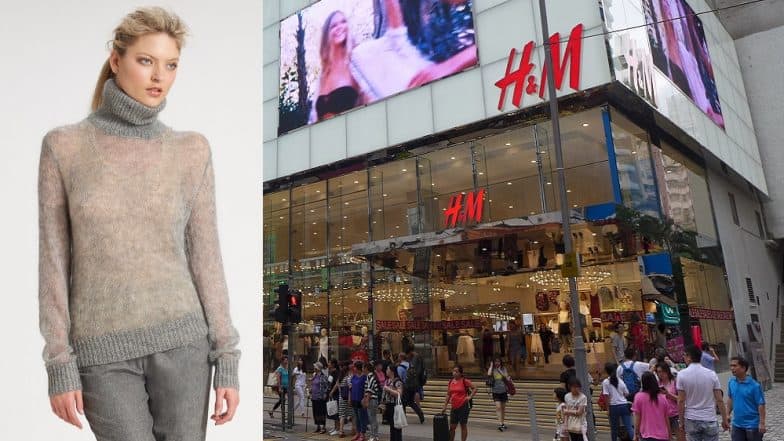 Fashion garments like scarves, pullovers and jumpers made from Mohair wool will not be sold in Zara, H&M and Topshop from 2020, announced the brands as they have chosen to ban the fabric following a Peta exposé that showed Angora goats farmed for the fabric being mistreated and abused.
People for the Ethical Treatment of Animals (PETA) filmed a graphic expose of Angora goat farms in South Africa that supply the Mohair wool to world's many top fashion houses. The animal rights group documented adult and baby goats being mutilated and violently handled at farms in South Africa. In the video, some of the goats are heard crying as they are forcibly shorn drawing blood before being thrown across the floor by workers. The video also shows some goats being killed without the reason being apparent.
Mohair is considered an expensive fiber, like cashmere, except coarser. It's known for being remarkably hard-wearing, and producing a beautiful sheen. It is frequently woven into a substantial cloth that's dense, stiff, and resistant to wrinkling, which also makes it popular for men's suiting.
It is unclear whether any of the retailers sourced mohair from the 12 farms investigated by PETA However, South Africa is the world's largest producer of mohair. The South African government says it produced half of the world's mohair in 2015.
As supply chains span the globe, they can be notoriously difficult to monitor as proved by the Rana Plaza fire in Bangladesh that claimed the lives over 100 garment factory workers that supplied clothing to world's top clothing retail chains.  The Quartz reports that a recent Deloitte survey of sourcing professionals at companies found most didn't know what was going on beyond the first-tier suppliers they buy from directly. "The supply chain for mohair production is challenging to control—a credible standard does not exist—therefore we have decided to ban mohair fiber from our assortment by 2020 at the latest," a spokesperson for H&M Group told the Washington Post.
Inditex, which owns Zara, Bershka, Pull&Bear and more, told HuffPost UK: "Inditex deplores the cruel practices on South African mohair farms uncovered by PETA. Following constructive discussions with Peta, Inditex has decided to phase out the small number of products we sell containing mohair, and committed that all its products will be completely mohair-free by 2020".
H&M (Hennes & Mauritz AB) and its associated companies operate in 62 countries with over 4,500 stores with 20 of them located in India's top cities. But, with each revelation comes the question is banning the answer or should brands invest resources to improve and create conscientious supply chains for their products.