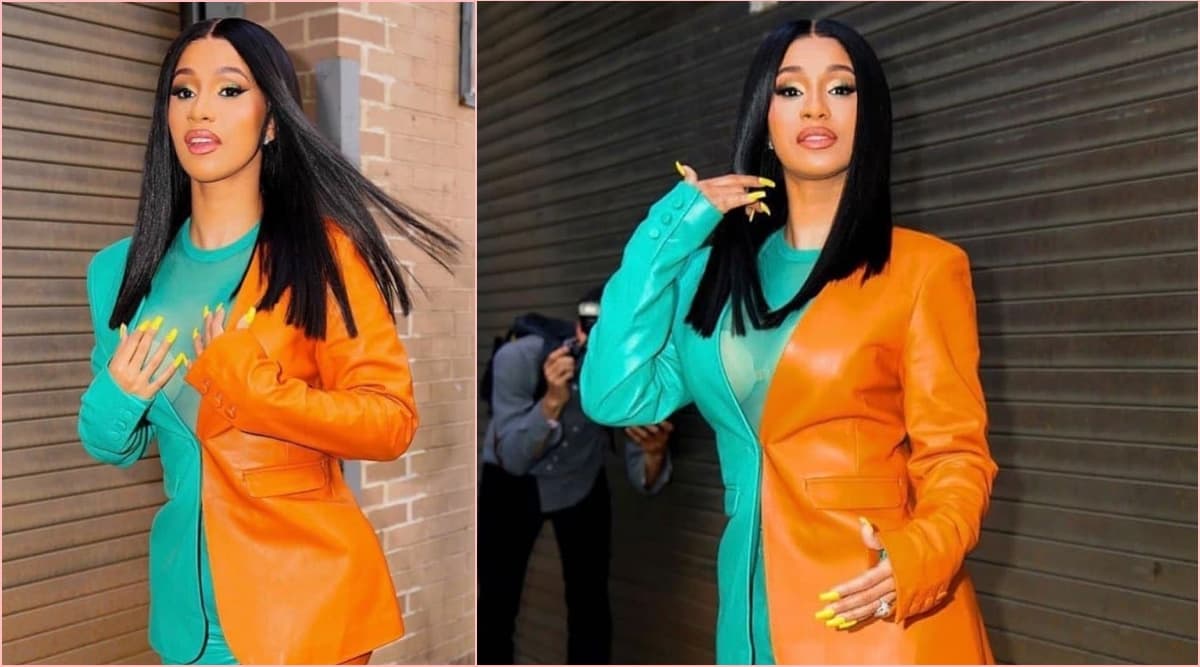 Cardi B makes her own rules. Doesn't matter what it is, she goes for what she likes. Similarly, with her style, Cardi doesn't follow anyone and does things her own way. We got the idea with her Paris Fashion Week looks and she's proved it again. Cardi was spotted wearing a hot and cold pantsuit as she attended the Forces for fashion by Vogue. Cardi also posted a video of her with Anna Wintour, the chief editor of Vogue to thank her for inviting her. Cardi B's Outfit Choices at the Paris Fashion Week 2019 Make Us Go 'Uhhh…' (View Pics).
Cardi B might be bringing back the Harley Quinn style that went viral after the release of Suicide Squad. Everybody was wearing their hair in two colours, split in the middle and Cardi B is bringing it back. Her colour combination gives the fire and ice vibe with red-brown on one side and turquoise on one. She maintained her usual hairstyle and sported a straight, black bob wig. Cardi likes to keep her looks monochromatic and with this outfit as well, the outfit remains the same throughout with the same fabric from top to bottom. Yo or Hell No? Cardi B Picks Olive Co-Ord Outfit by Aliétte for Her Sixth Look at the Paris Fashion Week.
Cardi B for Forces for fashion by Vogue
View this post on Instagram
Cardi kept her makeup glam yet natural. Her cut crease is visible but her makeup is muted. The heels also pair well with the outfit while it was easy to mess up with any other colour. What are your thoughts on this look? Do you think cardi dressed for business or do you think it was a bad pick for Vogue? Vote below and let us know if it was a Yo or a Hell No in your books!
Yo or Hell No? Cardi B in Turquoise and Orange Pantsuit