Ahoi Ashtami is a Hindu festival observed by mothers prior to Diwali. Mostly observed in North India, the day is dedicated to Mata Ahoi or Goddess Ahoi. on Krishna Paksha, eight days ahead of Diwali, women fast for the well being of their children. This year the festival is celebrated on October 31. People send Ahoi Ashtami wishes and messages to women who are observing the festival. We have compiled a list of Ahoi Ashtami greetings you can send your loved ones this Ahoi.
The day falls during the month of Kartik according to the Purnimant calendar followed in North India and in the month of Ashwin according to Amanta calendar followed in Gujarat, Maharashtra and some southern states It falls four days after Karwa Chauth during which women fast for the long life of their husbands. The day is quite significant for those who don't have children. Couples who do not have offspring taken a dip in the Radha Kunda at Mathura. Ahoi Ashtami 2018 Date: Puja Vidhi, Vrat Katha, Shubh Muhurat Timings & Significance of Mothers Fasting on This Auspicious Day
Different families follow various traditions and customs and break the fast by giving Argha to the stars or the moon. Earlier mothers used to fast from sunrise to sunset praying for the well being of their sons, now they also do the same for their daughters also. Women break their fast only after spotting stars in the sky and on Ahoi Ashtami, the moon rises late in the night.
Check out the messages below:
May Ahoi mata give you happiness, good wealth, success, and power to
face any problem without fear.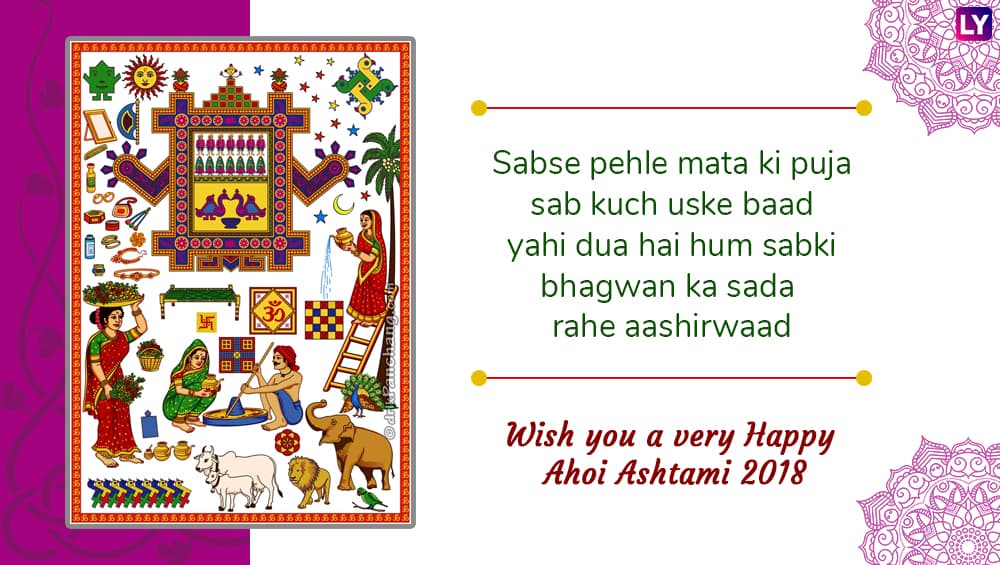 Sabse pehle mata ki puja, sab kuch uske baad, yahi dua hai hum sabki
bhagwan ka sada rahe aashirwaad, Happy Ahoi Ashtami to all of you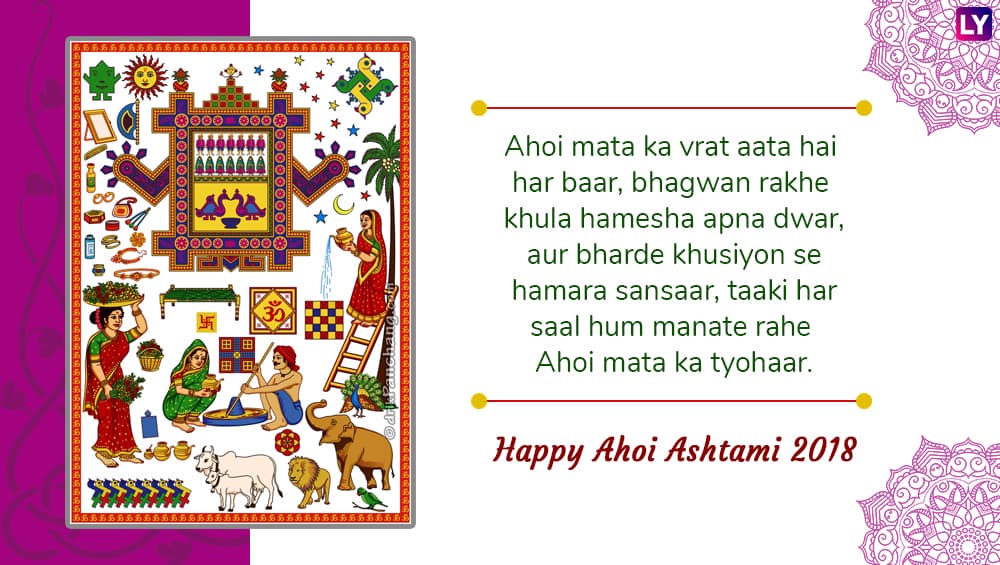 Ahoi mata ka vrat ata ha har baar, bhagwan rakhe khula hamesha apna dwar,
aur bharde khusiye se hamara sansaar, taaki har saal hum manate rahe ahoi mata ka tyohaar. Happy Ahoi Ashtami 2018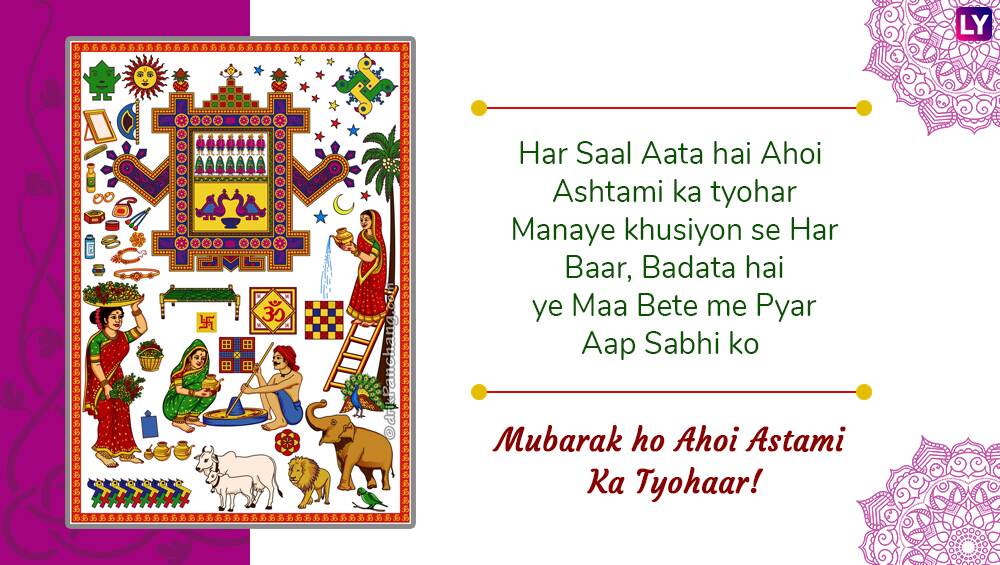 Ahoi Ashtami GIF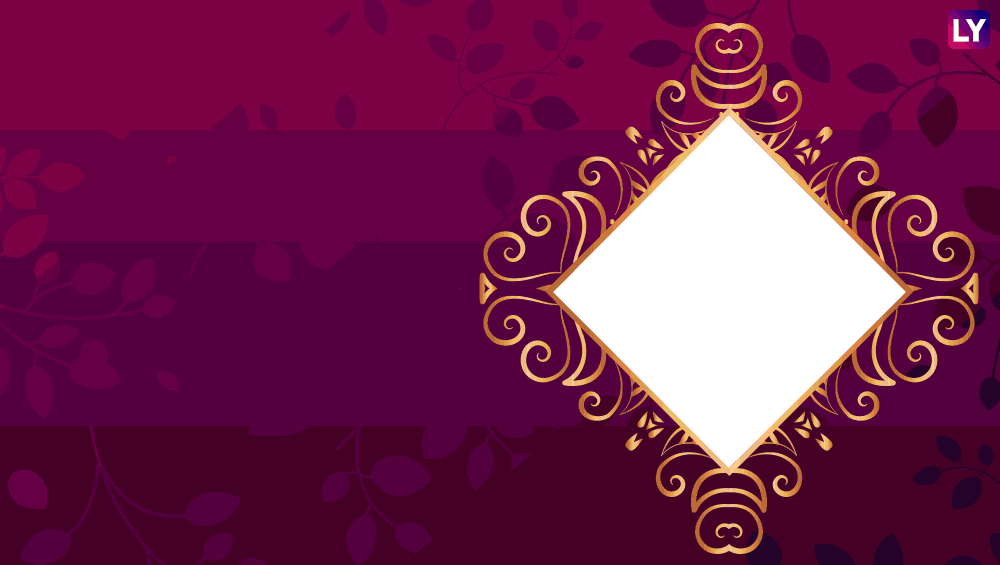 Har Saal Ata ha Ahoi Ashtami ka Tyohar, Manaye khusiyo se Har Baar Badata hai, ye Maa Bete me Pyar Aap Sabhi ko Mubarak ho Ahoi Astami Ka Tyohaar!
The festival is followed according to Hindu mythological legends. According to a story attached to it, a woman in a particular village had seven sons. In the month of Kartik, she decided to clean her house and decorate it for the festivities. For something, she required some soil. While digging the ground, she accidentally killed a lion cub with a spade.
She was extremely guilty of what had happened but within a year all her sons disappeared. Seeing the woman in grief, an elderly woman advised her to offer prayers to Goddess Ahoi Bhagwati, an incarnation of Goddess Parvati. The woman repented for her sins and soon all her sons returned. Hence Hindu women observe the day praying for the goodness of their children.
(The above story first appeared on LatestLY on Oct 31, 2018 08:45 AM IST. For more news and updates on politics, world, sports, entertainment and lifestyle, log on to our website latestly.com).