Bal Gangadhar Tilak born as Keshav Gangadhar Tilak is known for his role in the Indian freedom struggle. He was a nationalist, teacher and an independence activist who dedicated his entire life to free the country from the clutches of the British empire. Tilak was born on July 23, 1856, in Chikhali village of Ratnagiri district in Maharashtra, India. He is known for his quote "Swaraj is my birthright and I shall have it!" Lokmanya Tilak was the first leader of the Indian Independence Movement which led to the rise of Indian nationalism. On his Bal Gangadhar Tilak's 162nd birth anniversary, we present to you some of the most popular and thoughtful quotes by the great mind. Chandra Shekhar Azad 113th Birth Anniversary: 7 Lesser Known Facts About the Legendary Freedom Fighter.
He is known for giving a tough time to the Britishers and came to be known as the 'Father of Swarajya' for advocating 'Swaraj'. Bal Gangadhar Tilak joined the Indian National Congress (INC) in 1890 and is among first activists who brought the concept of Swaraj to the forefront. Bal Gangadhar Tilak had a political coalition with Bipin Chandra Pal and Lala Lajpat Rai and used to be often referred to as 'Lal-Bal-Pal'. Commemorating the 150 birth anniversary of Tilak in 2007, the Government of India had released a coin.
And as we remember the great mind of his birthday, we have compiled a list of some of his popular sayings.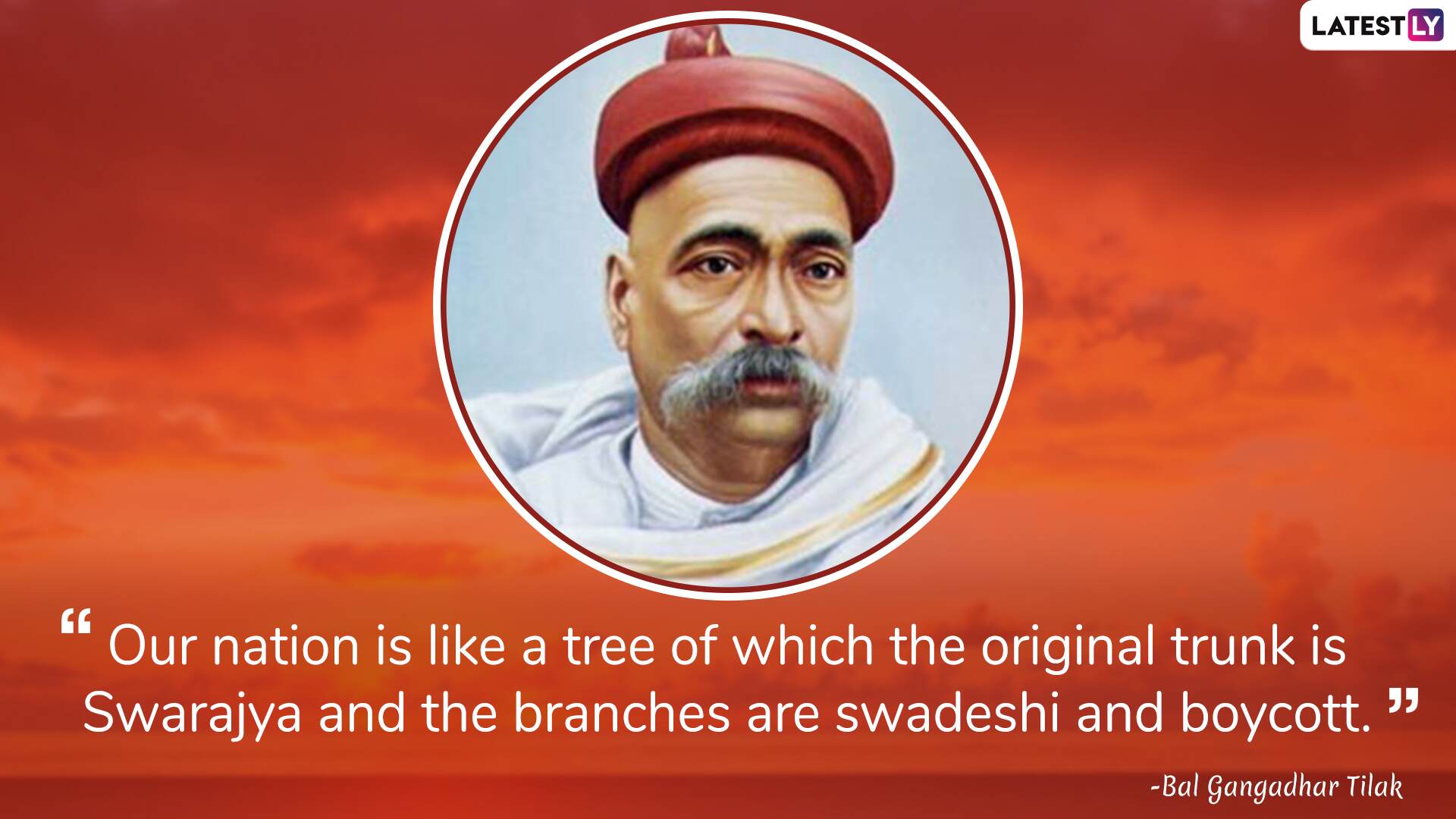 Quote Reads: "Our nation is like a tree of which the original trunk is Swarajya and the branches are swadeshi and boycott."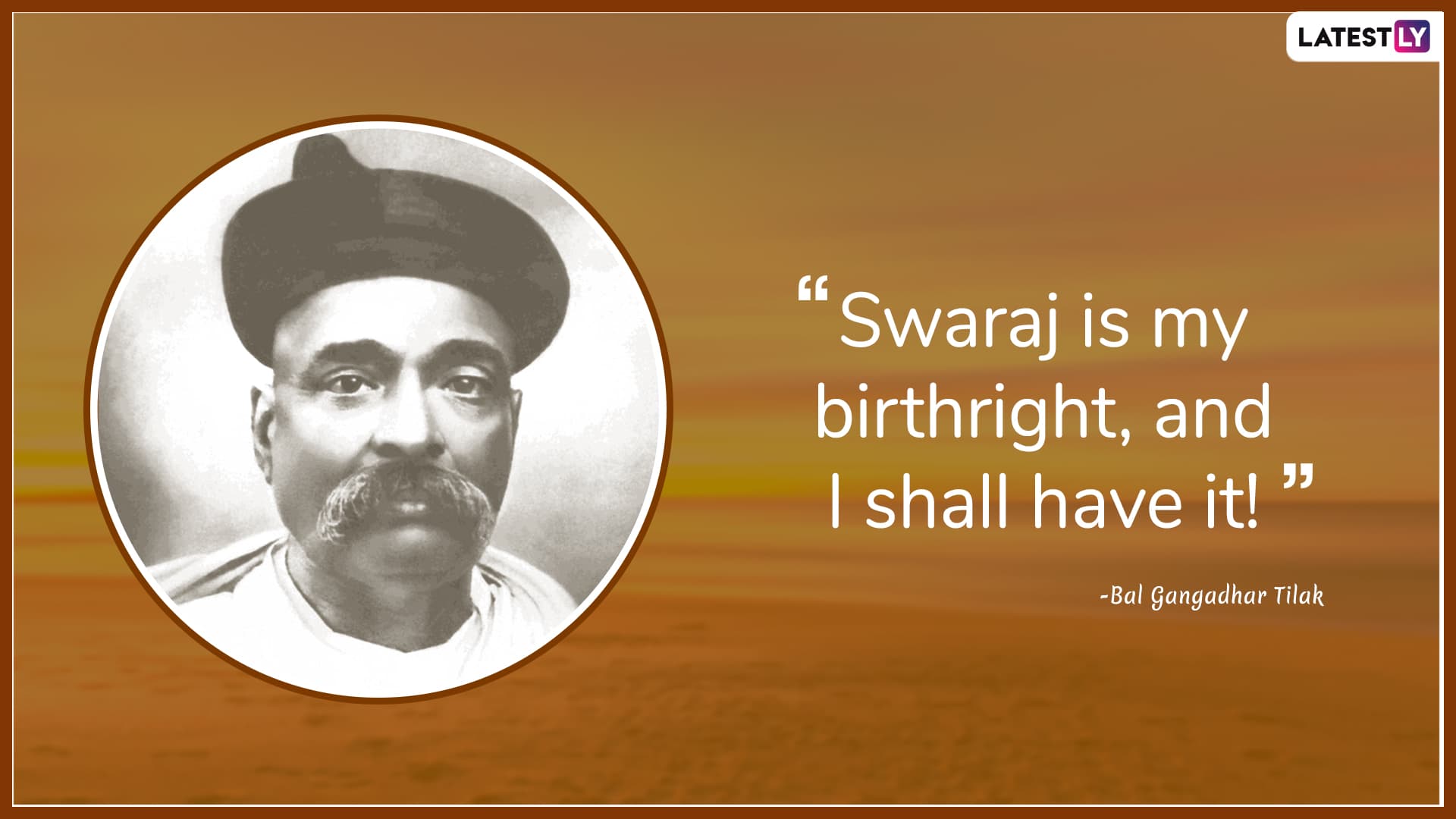 Quote Reads: "Swaraj is my birthright, and I shall have it!"
Quote Reads: "Progress is implied in independence. Without self-government neither industrial progress is possible, nor the educational scheme will be useful to the nation."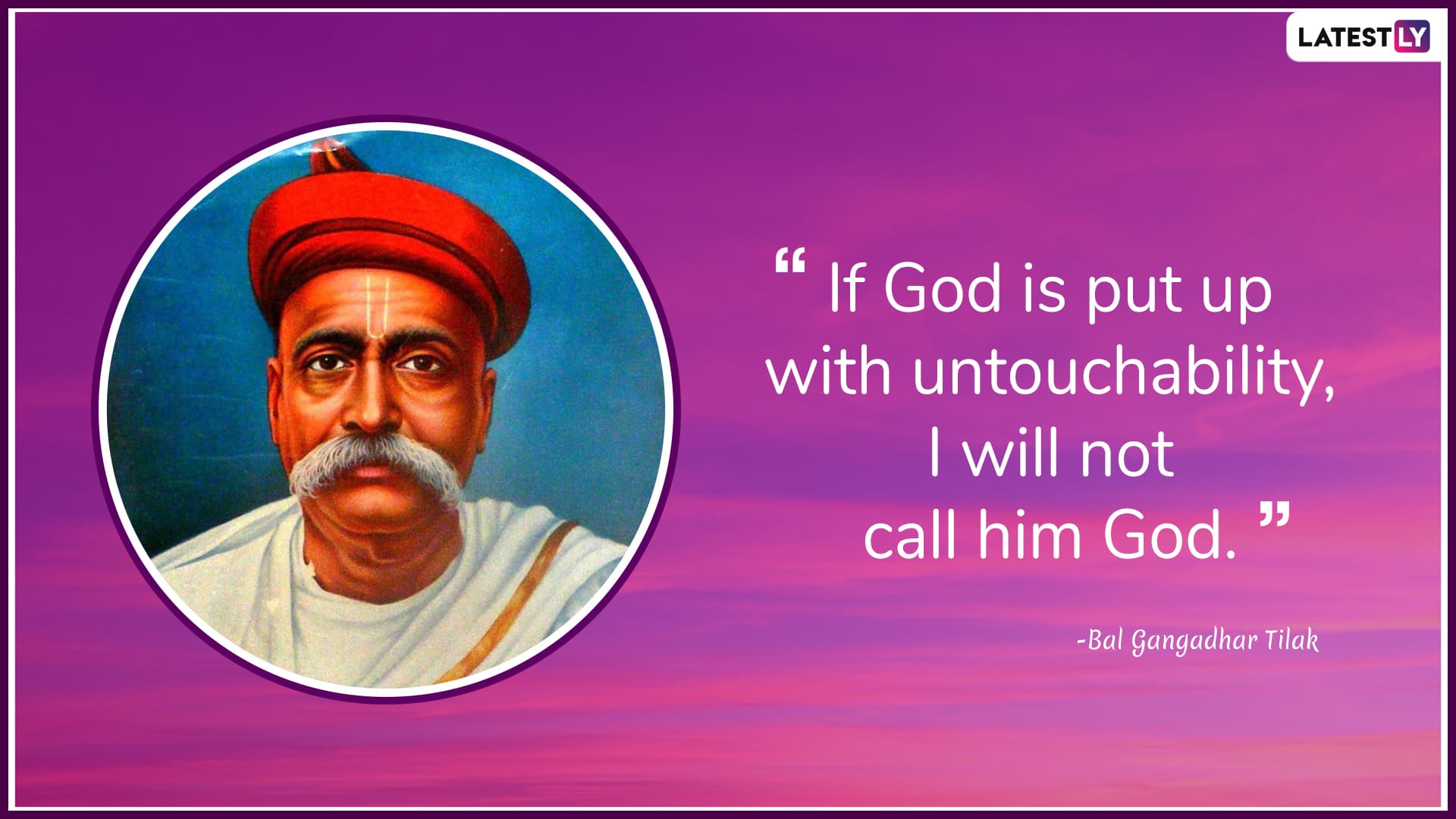 Quote Reads: "If God is put up with untouchability, I will not call him God."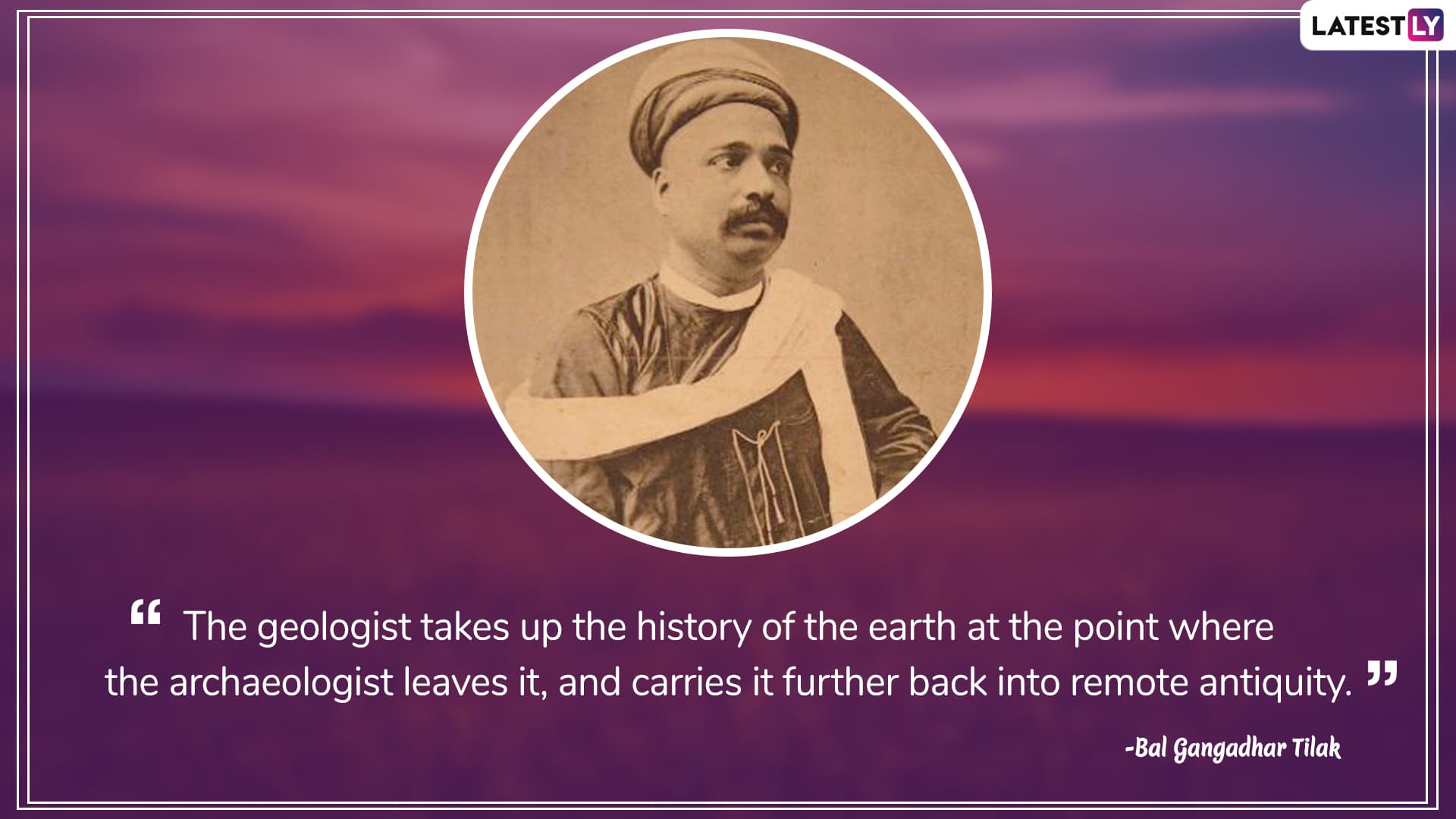 Quote Reads: "The geologist takes up the history of the earth at the point where the archaeologist leaves it, and carries it further back into remote antiquity."
Quote Reads: "If we trace the history of any nation backwards into the past, we come at last to a period of myths and traditions which eventually fade away into impenetrable darkness."
Tilak did a number of things in his life that is remembered till date. In 1880, Tilak started his own newspaper, Kesari which is published even today. He was charged with incitement to murder and sentenced to 18 months of prison. On return from prison time, he was considered a national hero.
Tilak encouraged the Swadeshi movement and the Boycott movement, following the Partition of Bengal. He started the Ganesh Chaturthi as a festival encouraging community celebrations. Bal Gangadhar's health began deteriorating after the Jallianwala Bagh massacre in 1919. He passed away on August 1, 1920. His funeral was held at Mumbai's Chowpatty which was attended by more than two lakh lakh people.