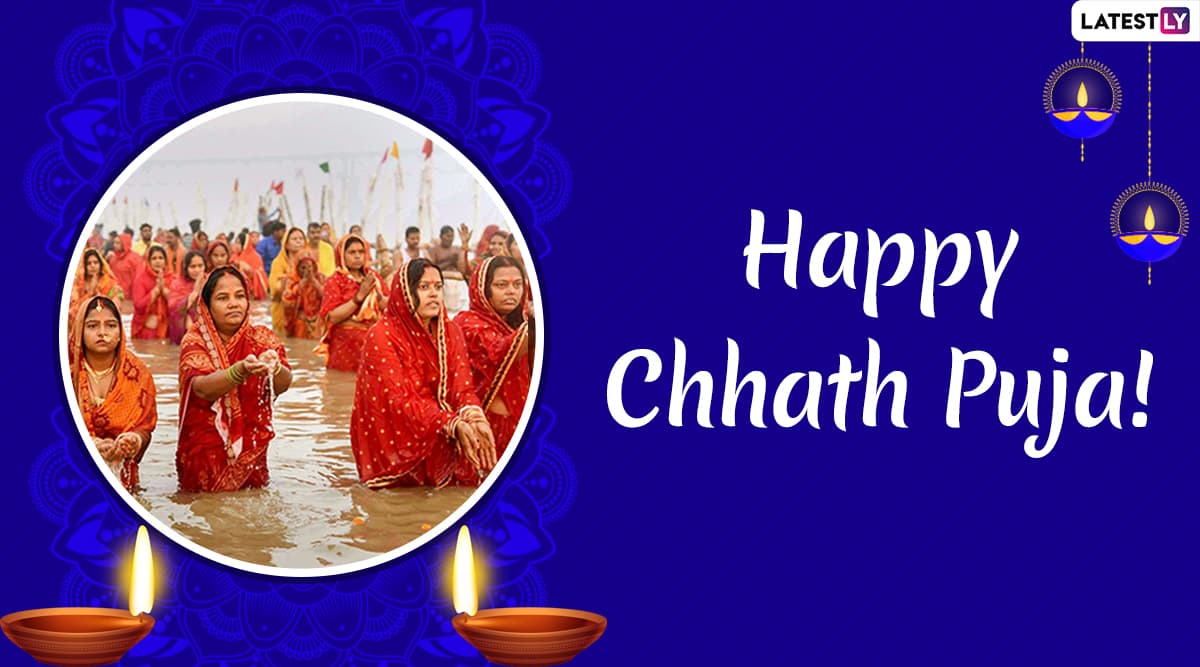 The auspicious festival of Chhath Puja 2019 has begun. The four-day celebration is dedicated to the Sun and his sister Shashti Devi, which is why the festivity is referred to as Surya Shashti. It is a grand festival, especially observed by the Hindu devotees in Bihar, Jharkhand and Uttar Pradesh. Chhath 2019 will end on November 3, being the primary day with people observing long day fast. Amidst the rituals, disciples also share Chhath Puja 2019 greetings to their closed ones. Facebook, Instagram, WhatsApp, Twitter, Reddit, and so many social media platforms will be filled with Surya Shashthi wishes in Hindi. With the increasing demand, here we have compiled, Happy Chhath Puja 2019 messages, GIF images, stickers and SMSes to share on the occasion of Chhath.
In India, festival celebrations have been modernised with the touch of sharing greetings online. Internet is filled with searches for messages and wishes dedicated to each festival. For Chhath Puja 2019 as well, the search trend is no surprise. Devotees search happy Chhath Puja wishes, Chhath messages in Hindi, Surya Shashti greetings and many more. Below, we have accumulated the best words that will express the festive feels as you wish your near ones on the holy four-day celebration of Chhath Puja. 9 Mistakes Not to Make While Observing Chhath Vrat and Puja to Avoid Bad Luck.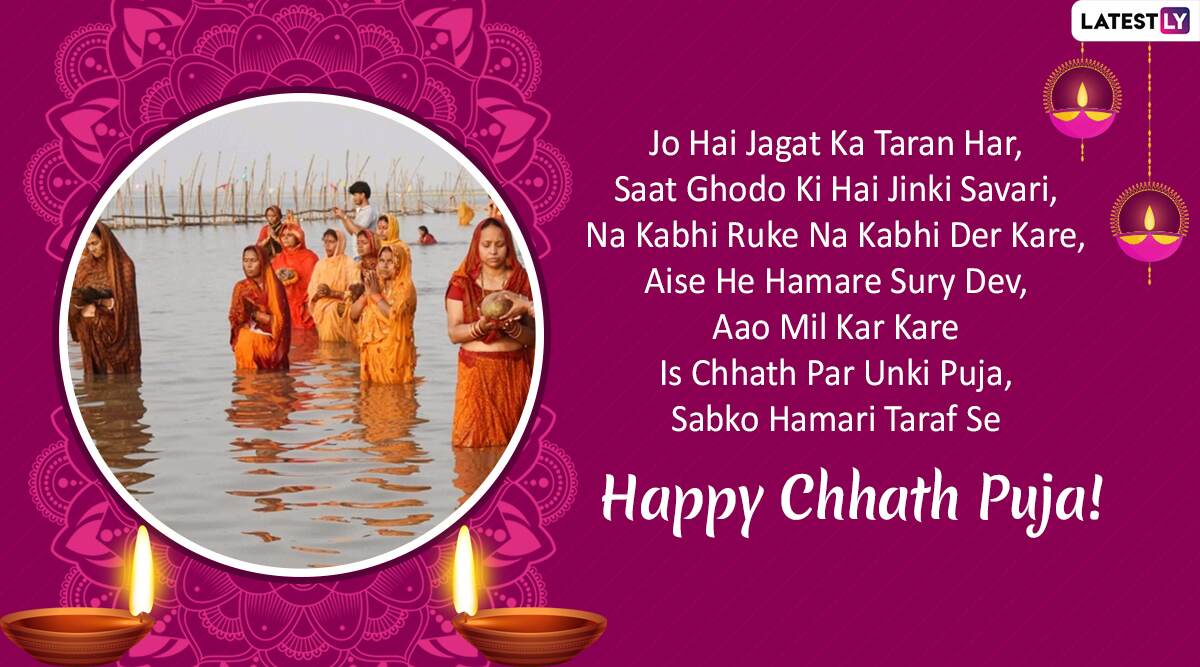 Jo Hai Jagat Ka Taran Har, Saat Ghodo Ki Hai Jinki Savari. Na Kabhi Ruke Na Kabhi Der Kare, Aise He Hamare Surya Dev. Aao Mil Kar Kare Is Chhath Par Unki Puja, Sabko Hamari Taraf Se Happy Chhath Puja.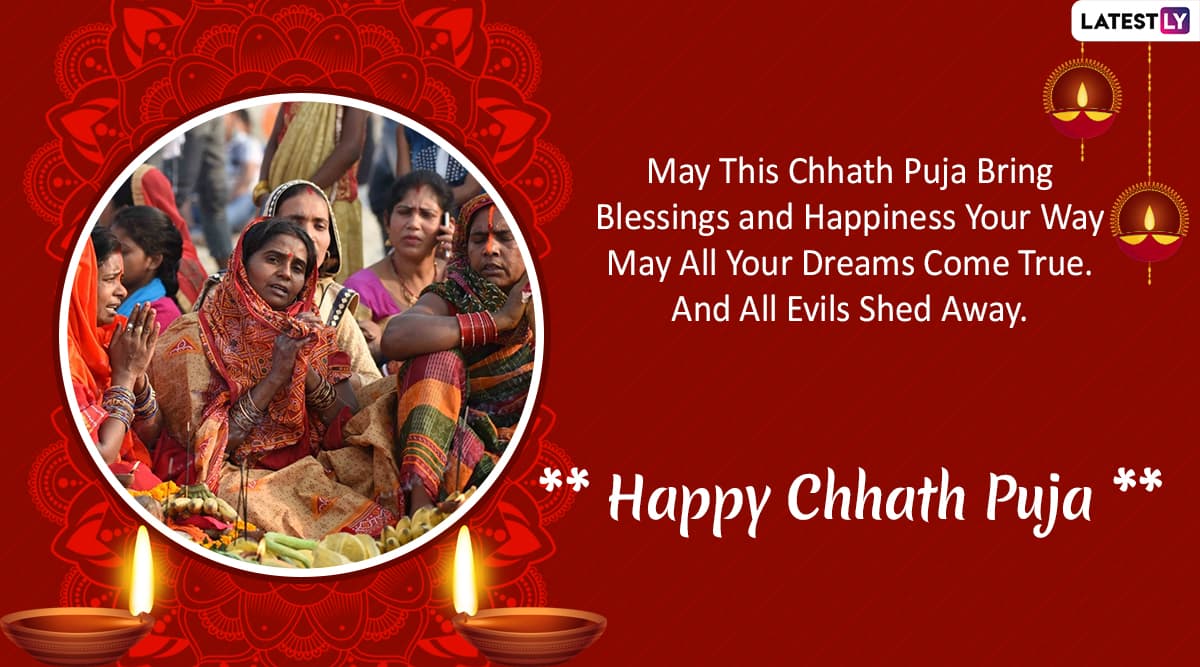 May This Chhath Puja Bring Blessings and Happiness Your Way. May All Your Dreams Come True. And All Evils Shed Away. Happy Chhath Puja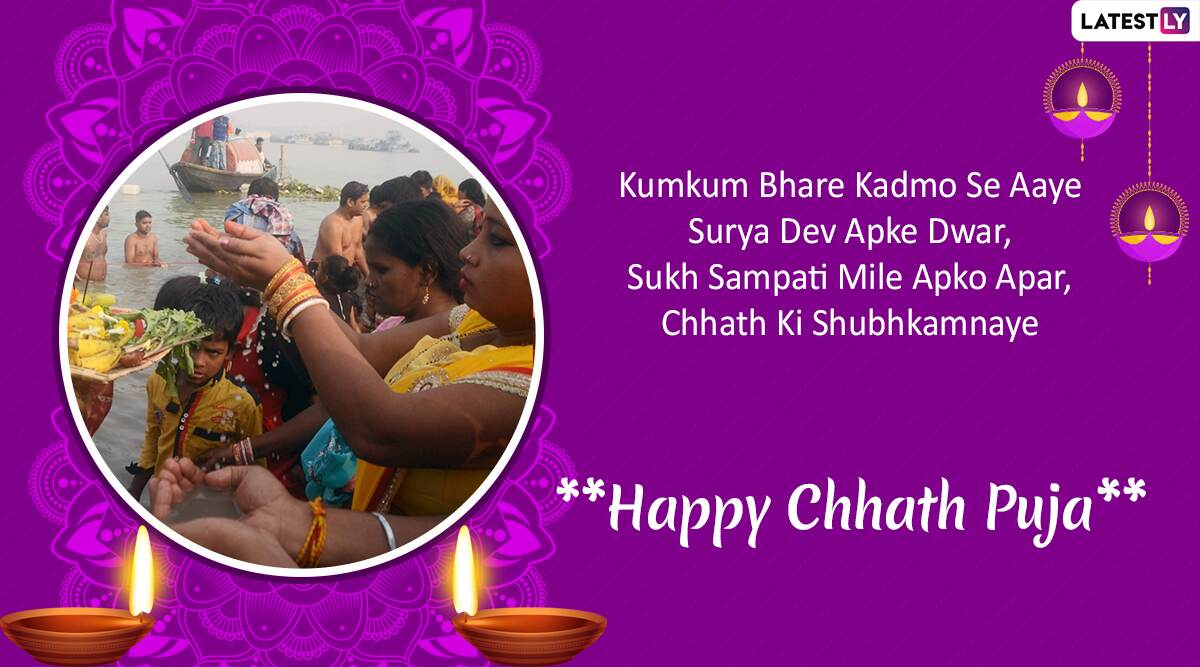 Kumkum Bhare Kadmo Se Aaye, Surya Dev Apke Dwar. Sukh Sampati Mile Apko Apar. Chhath Ki Shubhkamnaye. Happy Chhath Puja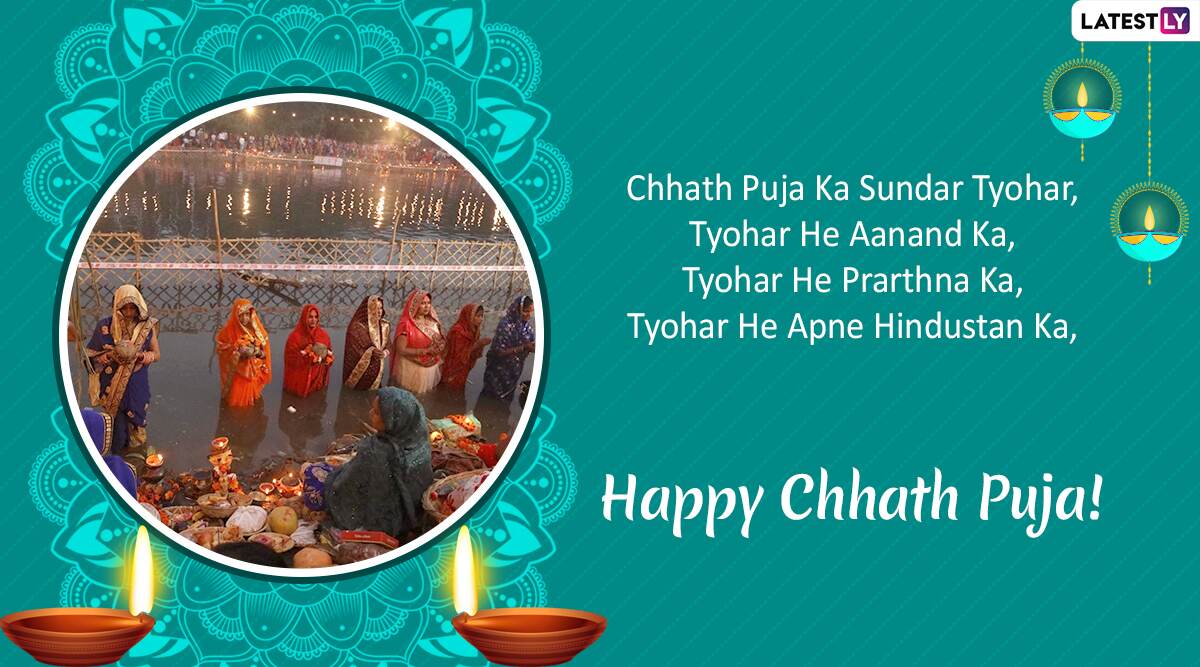 Chhath Puja Ka Sundar Tyohar, Tyohar Hai Anand Ka. Tyohar Hai Prarthana Ka, Tyohar He Apne Hindustan Ka. Happy Chhath Puja
How to Download Chhath Puja 2019 WhatsApp Stickers?
With the advent of sticker messages by the Facebook-owned app, WhatsApp has made communication a lot of fun and festivals better. To download Chhath Puja 2019 WhatsApp stickers, android phone users are advised to visit the Play Store app or simply click here.
The above Chhath Puja 2019 collection of messages in Hindi and English are best to wish your friends and family on the auspicious Hindu festival. Download the Chhath images along with messages and share them through WhatsApp, SMS, Facebook and other social platforms.