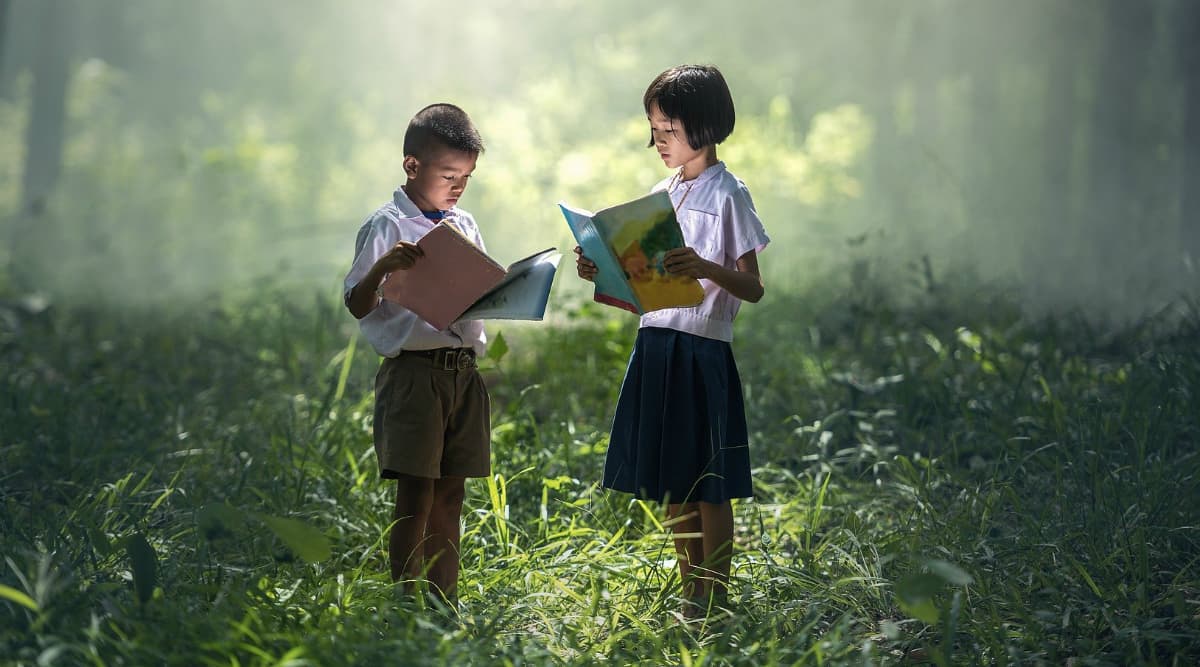 Children's Day 2019 is here! The day breathes a fresh breath of freshness in the chemistry of teacher-student bonding. Children's Day is celebrated every year in India on November 14, and this year it will fall on Thursday. Children's Day is celebrated to commemorate the birth anniversary of Pandit Jawaharlal Nehru – the first Prime Minister of India. Children's Day 2019 Special: Costume Ideas For Kids Participating in Bal Divas Functions In School.
The former PM of India, Jawaharlal Nehru was fond of children and often addressed them as the future of the country. He once said, "The children of today will make the India of tomorrow. The way we bring them up will determine the future of the country." He considered them the future architects of the country and hence remained more concerned about education.
Children's Day is also called as 'Bal Divas' and 'Nehru Jayanti' in India. There are programs, functions, culture shows, games, competitions, plays, debates, dramas and many more co-curricular activities that take place in schools and colleges during the festivities of Children's Day. Children's Day 2019: 5 Inspiring Kids Who Are Working Hard to Make the World a Better Place.
The atmosphere is quite light and jovial during the Children's Day. Usually, the teachers are the ones who host/organise such activities for students. However, as mentioned, there are a lot of competitions that take place during the day.
If you are looking for speech ideas for Children's Day 2019, you need not worry, as we have got your back. We at LatestLY bring you best ideas, topics, and how you can prepare an awesome Children's Day 2019 speech in front of your peers, be it in school, college, or even housing societies – where such programmes are organised with much enthusiasm.
1. Keep it Simple
The very basic rule is to keep it simple. Don't prepare your speech by including complex words in your speech. Keep the sentences short, clear, and crisp. It will help the audience connect well with your speech.
2. Anecdotes
Use anecdotes in your speech. The usage of a couple of anecdotes is really very helpful to generate interest in the audience. The anecdotes help people relate to a topic and hold on to something while listening to your speech.
3. Importance and Reason to Celebrate
Don't forget to include the importance of Children's Day. Why people observe this day and what are the reasons why is Children's Day so important. We all know children are the building blocks of the society and how they help shape the future by their actions. It is how you include such parts in your Children's Day speech.
4. Life of Pandit Jawaharlal Nehru
Former PM of India, Pandit Jawaharlal Nehru was known for his love, care, and affection for children. It is said that he wanted to spend a major part of his time with kids. He stressed on child welfare and their education during his tenure as PM. Including a bit of history and the relevance will add another dimension to your speech.
5. Focus on Current Problems Children Face
In your speech, make sure you make a balance between the past and present. A lot of history will bore your audience very much, and hence try to blend in current affairs and the problems children face across the globe, still. Child labour, child trafficking, lack of education, and lack of access to basic necessities is what plagues our society. You can add your points and ensure there's a mix of both past and present.
6. Give Examples of Child Activists
You should also include a few examples of child activists who are currently making a change in their part of the world. There are a lot of children who in the role of environmentalists, child rights' activists, climate change activists (and beyond that too) are striving for a change and making a difference in the society. This will help the audience look up to them and feel motivated.
7. Be a Child, Keep the Content Engaging
However, no matter how much knowledge you throw at them, make sure that your Children's Day 2019 speech is not too preachy. Keep the content engaging, take small pauses, and see gauge the mood of the audience and then can speak accordingly. (Tip: Be the child you!)
8. End It on a Motivating Note
And yes! Don't forget to end your speech on a positive note. The audience should feel that they have derived some value from your speech. Your Children's Day speech should leave your audience happy, inspired, or motivated, but not otherwise.
9. Topics for Children's Day Speech
Honesty is the best policy

Climate Change is real

India beyond politics

Your favourite idol

Be the change you wish to be

Nothing is impossible

If you want, you can
These are some of the topics on which you can prepare your Children's Day speech. The above topics are a blend of past, present, and evergreen subjects on which you can speak anytime.
We hope you found the above pointers to help you prepare your Children's Day 2019 speech well. Children's Day brings out the best of a teacher-student relationship. As the celebratory occasion of Children's Day nears, we at LatestLY, wish you (and the child in you) a very 'Happy Children's Day 2019!'