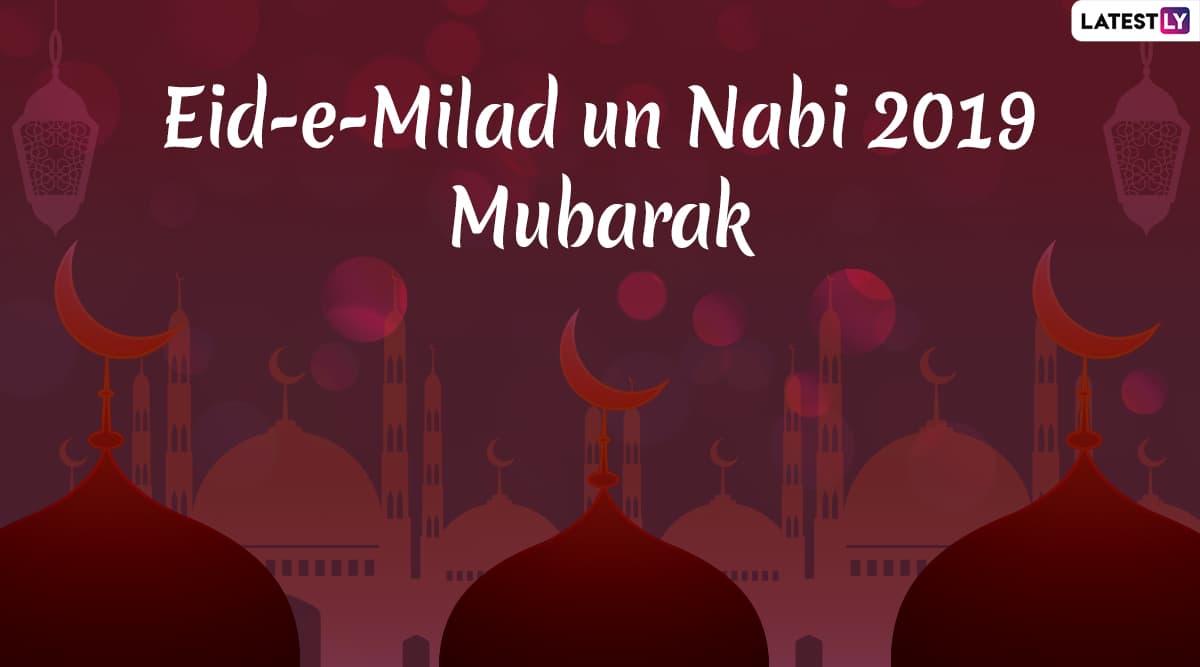 Eid-e-Milad un Nabi is one of the most sacred festivals of the people of Muslim community. Eid-e-Milad 2019 will celebrated on two dates, i.e. November 10 (Sunni-Ibadi Muslim community), and November 15 (Shia Muslim community) around the world. The Eid-e-Milad festival, also fondly called as Mawlid al-Nabi Sharif, is celebrated in high spirits and in grandeur manner. People convey Eid-e-Milad wishes through quotes and sayings via WhatsApp, Facebook, Instagram, Hike and other social media apps to their friends, family, relatives, clients, employees and other peer members. Eid-E-Milad un Nabi 2019 Urdu Shayari: Eid Mubarak Poetry, Quotes, WhatsApp Stickers, SMS And Messages to Share on Mawlid. 
Individuals send latest Eid-e-Milad quotes and saying to their loved ones through WhatsApp messages, Facebook statuses, Instagram posts, Snapchat stories, Hike messages and other mediums as well. Not to forget, text messages, picture messages, SMSes, GIFs, and videos are other ways to send Eid-e-Milad quotes and sayings to their loved and dear ones. Eid-E-Milad un Nabi 2019 Images And Wallpapers: Facebook Status, WhatsApp DP, Instagram Pictures to Celebrate The Day of The Birth of Prophet Mohammed.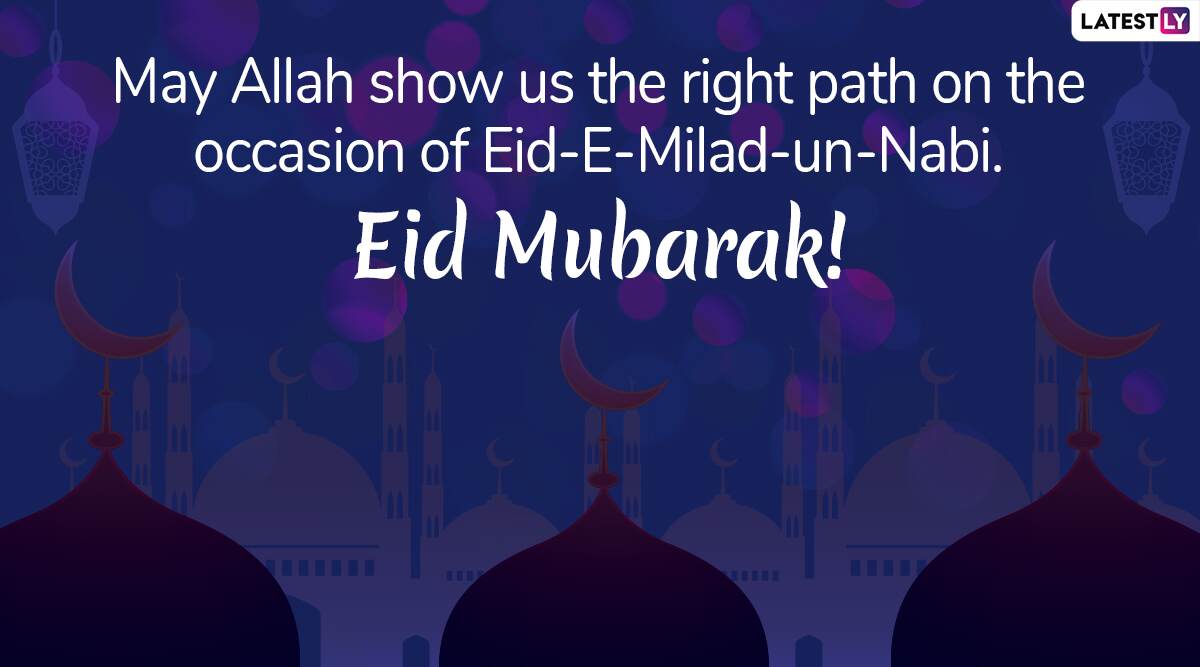 WhatsApp Message Reads: May Allah show us the right path on the occasion of Eid-E-Milad-un-Nabi. Eid Mubarak!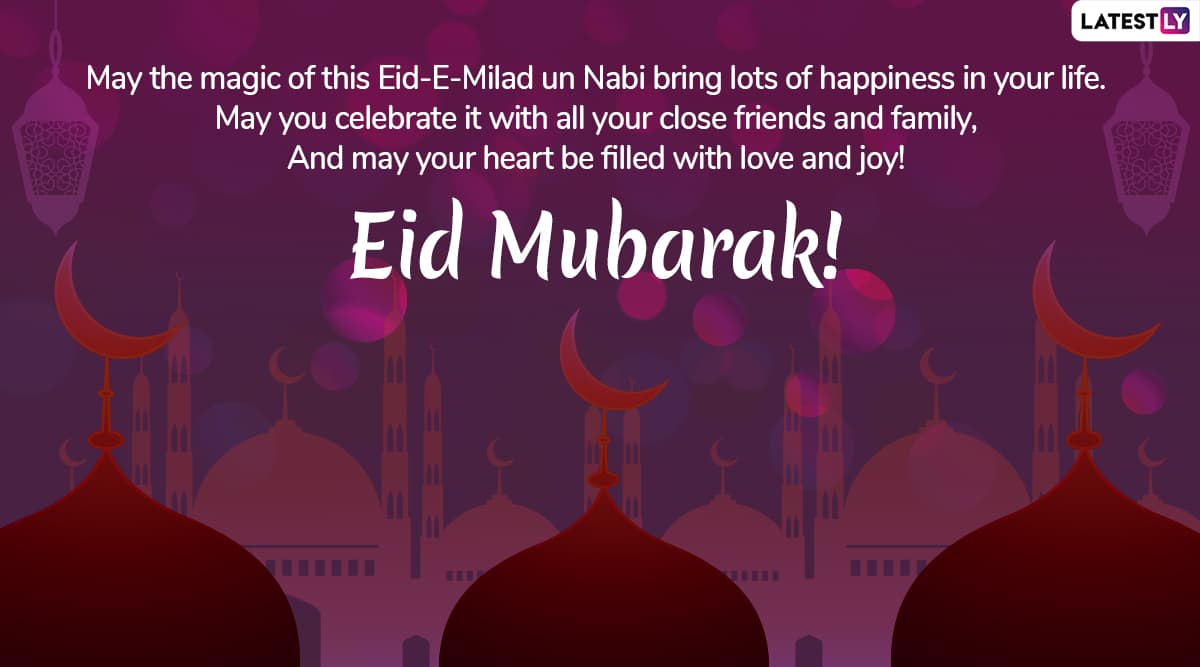 WhatsApp Message Reads: May the magic of this Eid-E-Milad un Nabi bring lots of happiness in your life. May you celebrate it with all your close friends and family, And may your heart be filled with love and joy! Eid Mubarak!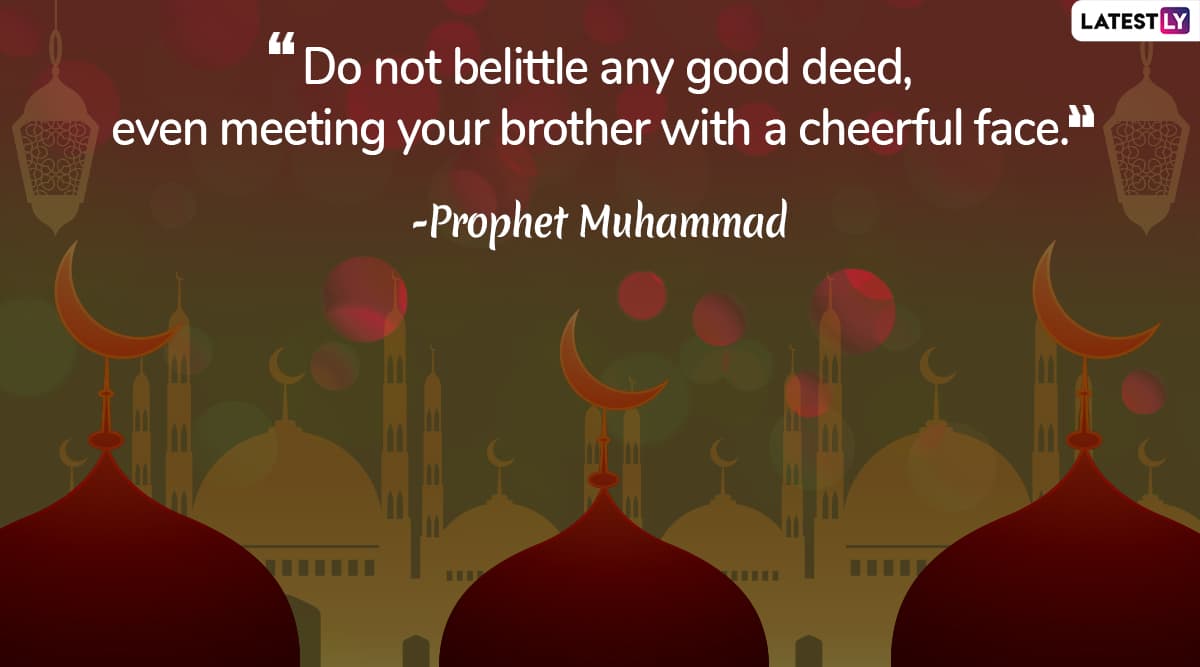 "Do not belittle any good deed, even meeting your brother with a cheerful face." - Prophet Muhammad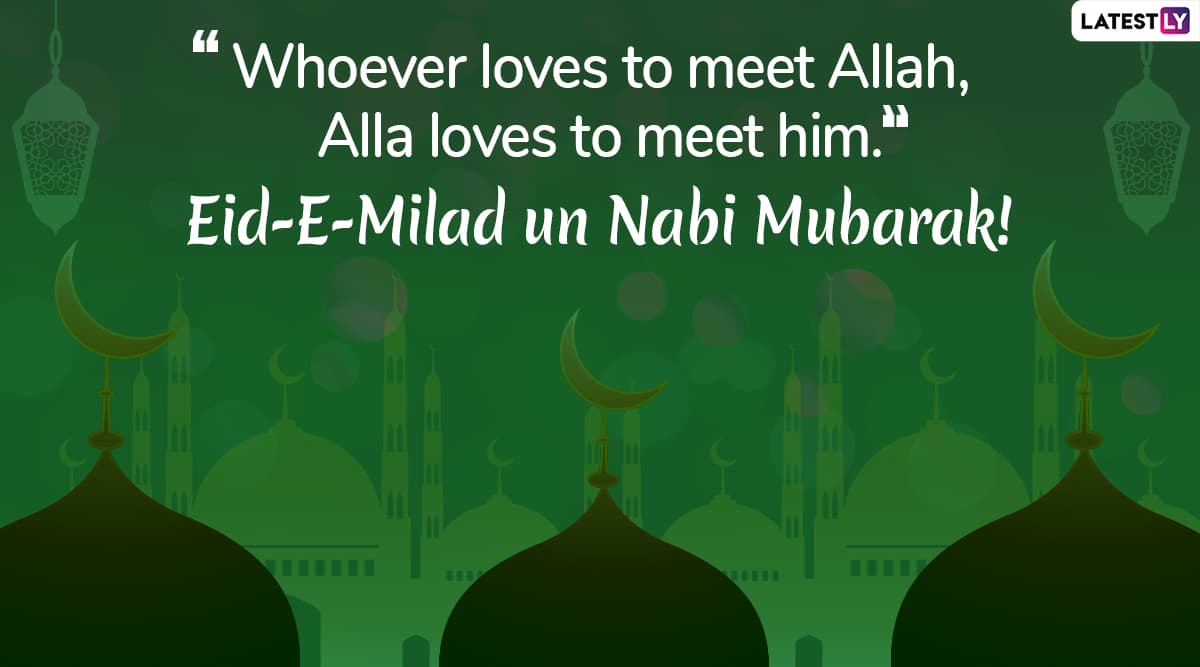 "Whoever loves to meet Allah, Alla loves to meet him." Eid-E-Milad un Nabi Mubarak!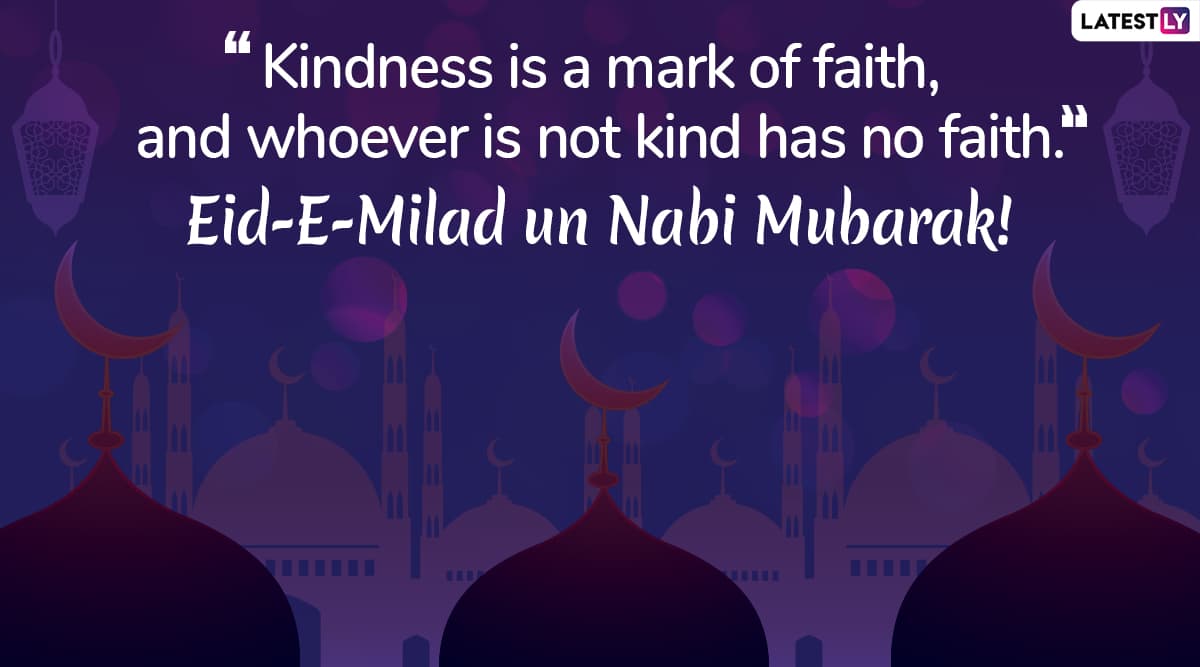 "Kindness is a mark of faith, and whoever is not kind has no faith." Eid-E-Milad un Nabi Mubarak!
Also, WhatsApp had recently launched a new feature, i.e. 'Stickers'. The feature has become much popular in recent times and is widely used to wish people on such festive occasions. It is a nice gesture to get along with your known ones on this festive day. You can download Eid-e-MIlad WhatsApp stickers by clicking here.
If you are searching for latest and popular 2019 Eid-e-MIlad quotes and sayings to send across your loved ones, then your search should end here. We at LatestLY bring you some of the top and famous 2019 Eid-e-MIlad quotes and sayings which you can download and send to your peers on WhatsApp, Facebook, Hike, Instagram and others.