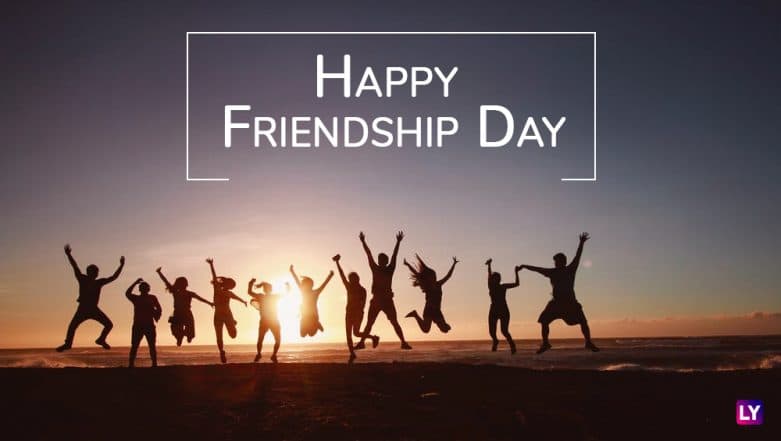 Today is Friendship Day! Commemorated on the first Sunday of August, we are celebrating Friendship Day 2018 on August 5 this year. What makes the day so very special is because it is about our friends, buddies, pals, besties, BFFs that complete our lives. Know what friend is called in different languages around the world. Friends are the families we choose, and they play an important part in our lives. Just imagine how dull life would get without them. From sharing stomach-aching laughter to having them by your side on the gloomiest of the days. So, how about we begin with letting these special people in our lives of their importance. We have listed down a collection of Friendship Day quotes to wish your BFF(s) a very Happy Friendship Day 2018! Friendship Day 2018: GIF Images, SMS, WhatsApp Messages to Wish Your Best Friends on This Special Day.
The tradition of the day was originated by Joyce Hall, founder of popular US-based greeting card, Hallmark cards in 1930. In 1992, the UN announced children's favourite fictional bear, Winnie the Pooh as the world's Ambassador of Friendship. Whether you are young or old, having a good day or the worst day possible, we all need friends. Friends are like lifelines - things you cannot share with your parents or siblings, that is where BFFs come in to picture. Just like family, true friends will never leave your side. From expert advice to being your cheerleader at every stage, friends are needed on all walks of life. Friendship Day 2018: Know Date, History, Significance & Facts Behind Celebrating This Day With Your Friends
Friendship Day Quotes to Share with Your Closest Friends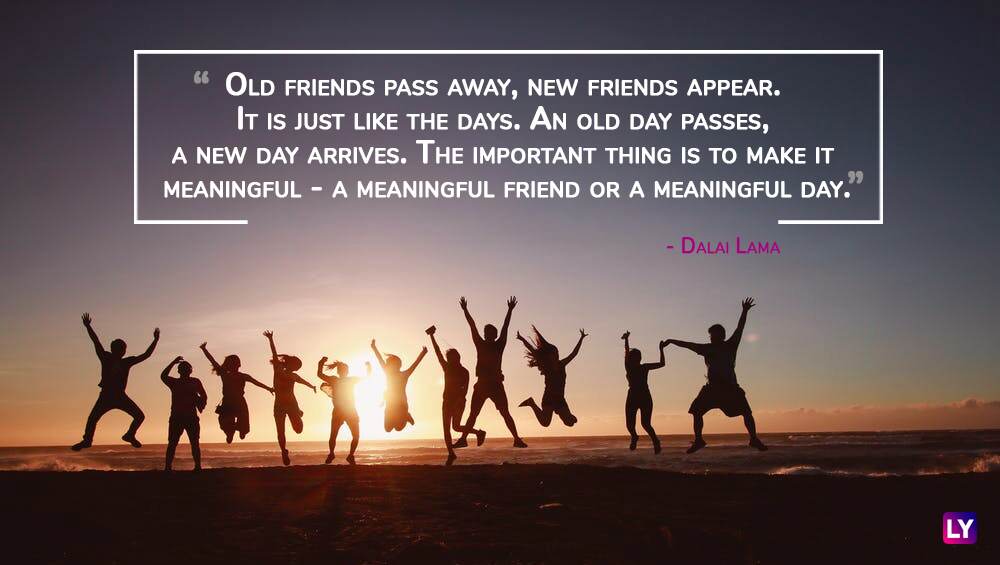 Message Reads: Old friends pass away, new friends appear. It is just like the days. An old day passes, a new day arrives. The important thing is to make it meaningful - a meaningful friend or a meaningful day. - Dalai Lama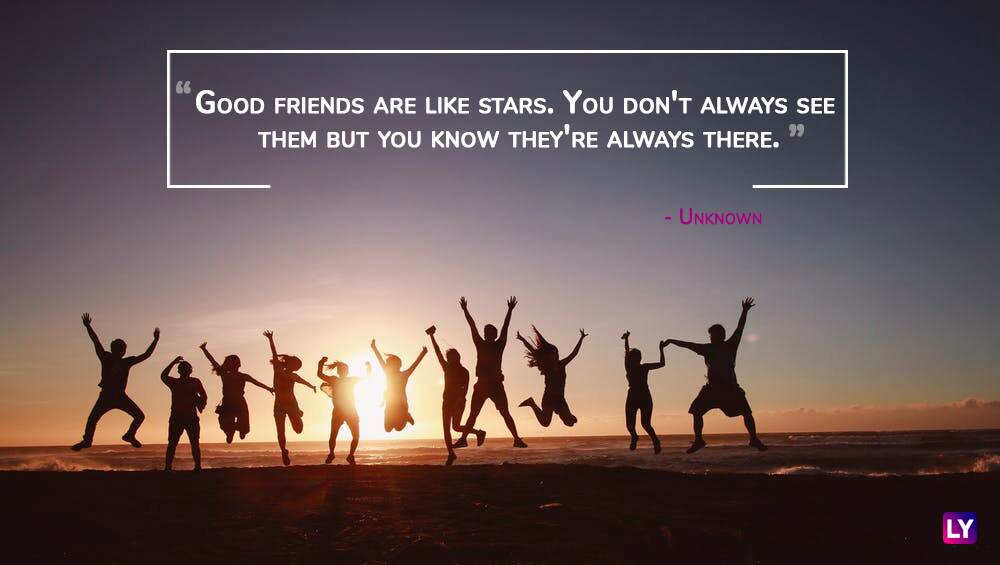 Message Reads: Good friends are like stars. You don't always see them but you know they're always there. - Unknown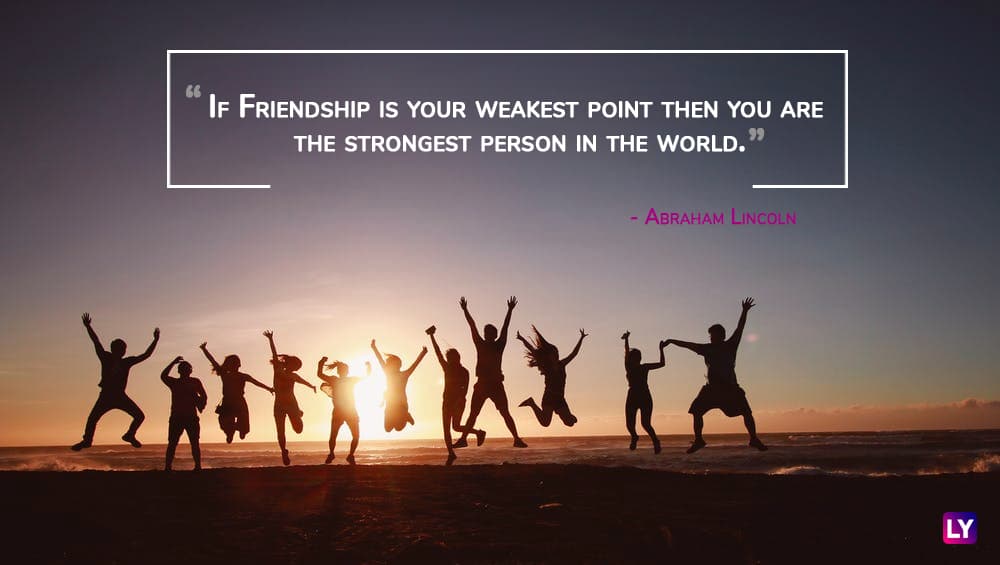 Message Reads: If Friendship is your weakest point then you are the strongest person in the world. - Abraham Lincoln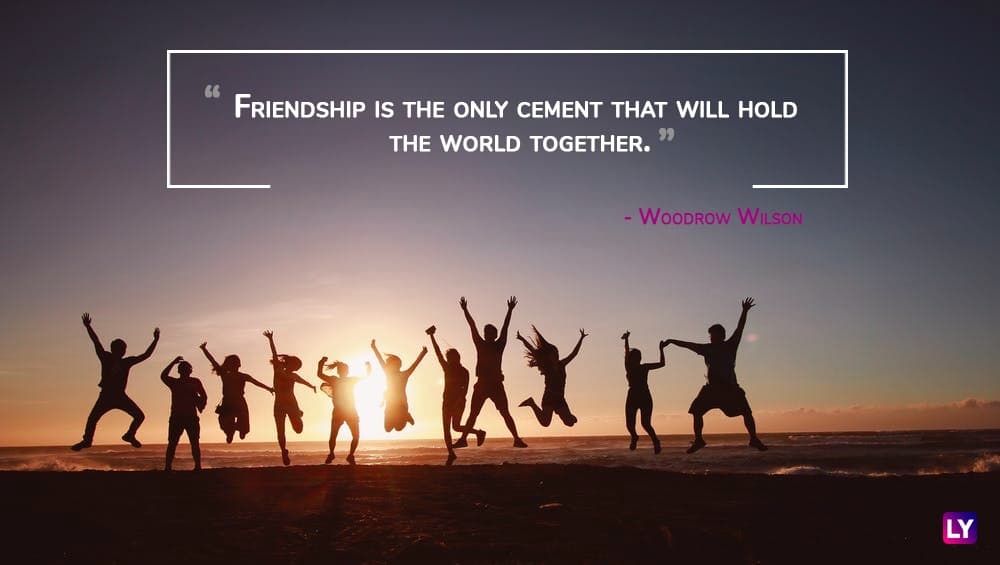 Message Reads: Friendship is the only cement that will hold the world together. - Woodrow Wilson
Message Reads: Friendship is really the finest balm for the pangs of disappointed love. - Jane Austen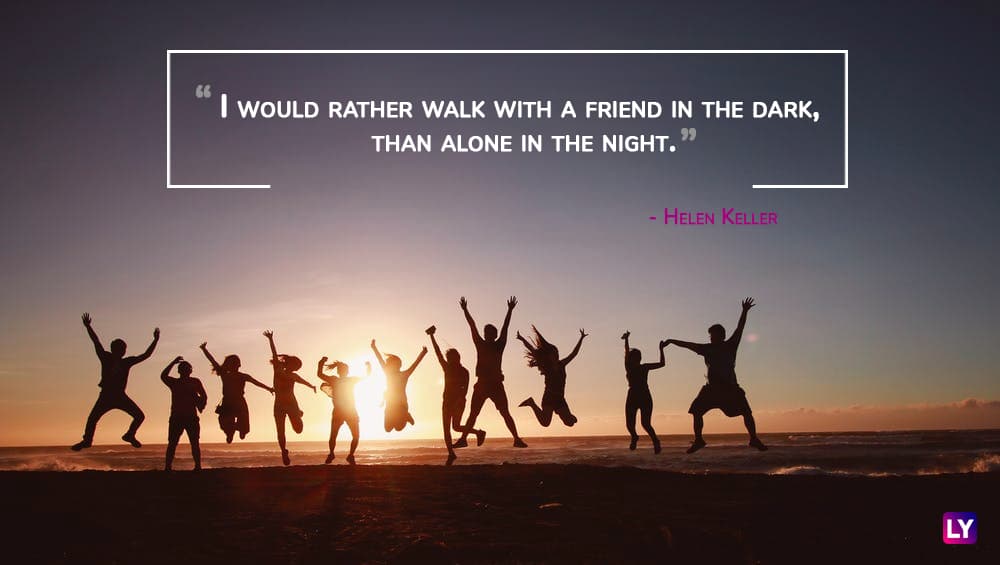 Message Reads: I would rather walk with a friend in the dark, than alone in the night. - Helen Keller
From pushing your limits to giving you a reality check when one acts cocky, true and real friends will always show you the right path and be there no matter what the circumstances. The day is especially popular among the younger generation, but age is no bar. You may have found your best friend at the age of 5 or 50, you are never old enough to celebrate true friendship. As the day is in the offing, let us know in comments, the best memories or moments you've shared with your friends. Happy Friendship Day!