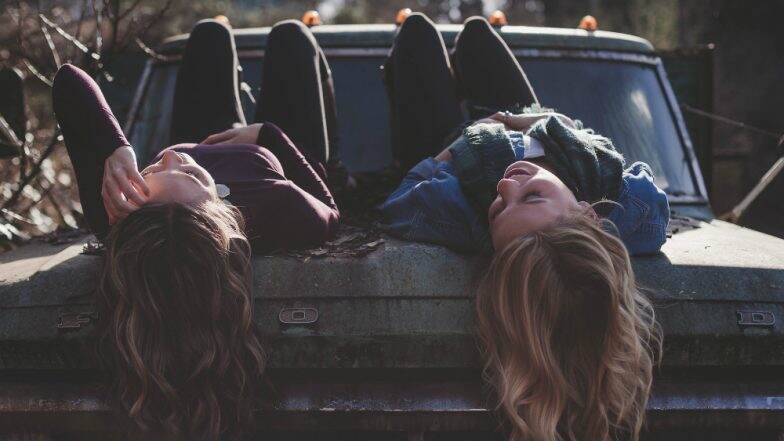 As the first Sunday of August arrives, individuals around the globe who are even remotely aware of the significance of this event, indulge in a joyous celebration of Friendship Day. This year, Friendship Day falls on August 5; it's approaching pretty soon! No matter what, we humans have always valued the importance of friends in our lives. Despite during happiness, let us admit, friends, are the only one who comes in our mind to rush in the time we feel that the world is near to abandoned us. To mark this great feeling, it was deemed fit to have a day dedicated to friends and friendship. On this extra special occasion, let us trace the history, significance and facts behind Friendship Day 2018.
Friendship Day 2018 Date:
Every year, the entire world celebrates this beautiful bond among individuals on the first Sunday of August. This year, the date to mark Friendship Day falls on August 5.
Friendship Day 2018 History:
The tradition of friendship day was originated by Joyce Hall, the founder of popular US-based greeting card and television industry, Hallmark cards in 1930. It was initially intended to be observed on August 2 and a day when people celebrated their friendships. The United States Congress in 1935 announced first Sunday of August as Friendship Day. Some historian believes that the devastating effects of the First World War, increasing hostilities and hatred between countries, the members felt a need for friendship among individuals and nations. It was since then; the celebration of Friendship Day became an annual event. Looking at the popularity in the United States, other countries gradually started participating enthusiastically.
Friendship Day 2018 Facts & Significance:
In 1992, the United Nations announced favourite fictional bear, Winnie the Pooh as the world's Ambassador of Friendship. The General Assembly of the United Nations declared July 30 as the official International Friendship Day on April 27, 2011. However, in a few countries like India, Malaysia and Bangladesh, this day is marked on the first Sunday of August. The significance of friendship day in our lives is huge and equally unexplainable. Whether young or old, we all need friends. Friends could be our partners in crime and also the first person when we need a big teddy bear hug after a disastrous day. It is to honour such emotions, that a day was declared.
A day which was created by a greeting card industry caught massive attention with time. Evidence from social networking sites shows a revival of interest on this day. Everywhere, people express love for their friends and appreciate their presence. Life would have been boring and utterly impossible, if we never had such relationships to stable, celebrate and complete us. Here is a day to celebrate companionship and needless to say complete craziness. Happy Friendship Day 2018.