Ganesh Chaturthi 2023 will be observed on Tuesday, September 19. It typically falls in the Hindu calendar month of Bhadrapada, which usually corresponds to August or September in the Gregorian calendar. Ganesh Chaturthi is also known as Vinayaka Chaturthi. It is a Hindu festival celebrated in India and by Hindu communities worldwide. This festival is dedicated to Lord Ganesha, the elephant-headed god of wisdom, prosperity, and new beginnings. As you celebrate Ganesh Chaturthi 2023, we at LatestLY have brought together a collection of Ganesh Chaturthi messages in Hindi that you can download and share with all your friends and family to wish them on the auspicious occasion.
Lord Ganesha is revered as the remover of obstacles and the god of wisdom and beginnings. Devotees seek his blessings for success, good fortune, and the removal of obstacles in their lives. One of the central rituals of Ganesh Chaturthi is the installation of clay or plaster idols of Lord Ganesha in homes, temples, and public places. These idols are beautifully crafted and decorated. And if you wish to share Ganesh Chaturthi 2023 wishes in Hindi with your loved ones, here's a lovely collection of festive greetings and messages.
Ganesh Chaturthi 2023 Wishes in Hindi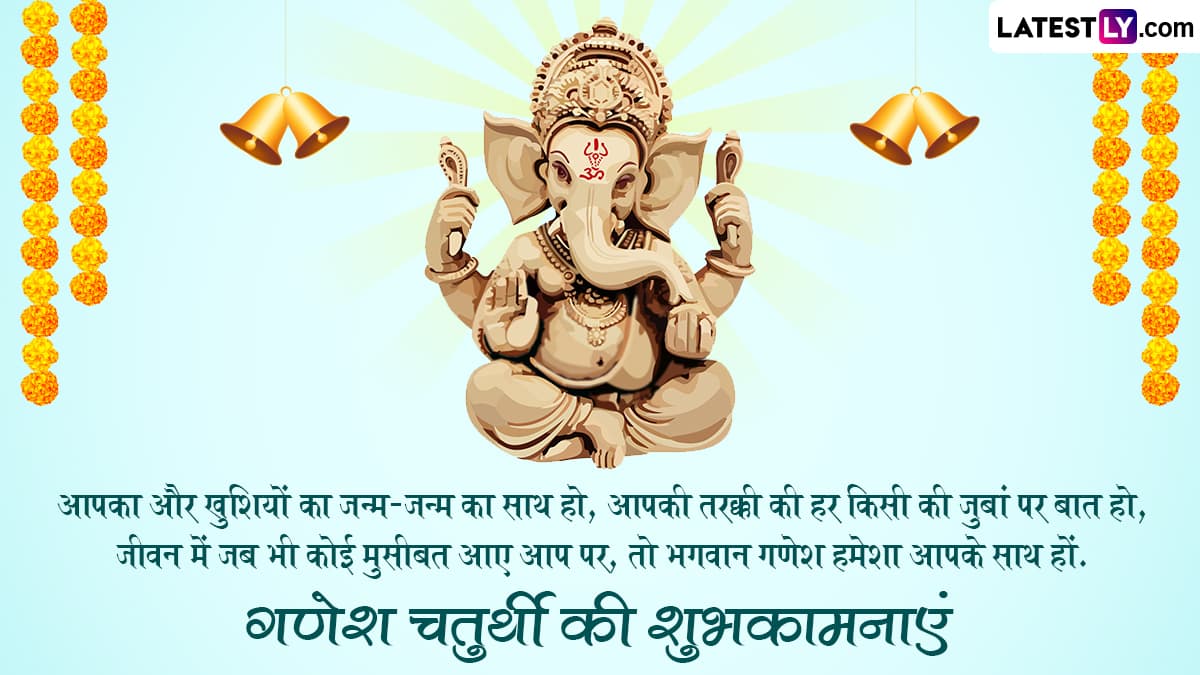 Ganesh Chaturthi 2023 Wishes in Hindi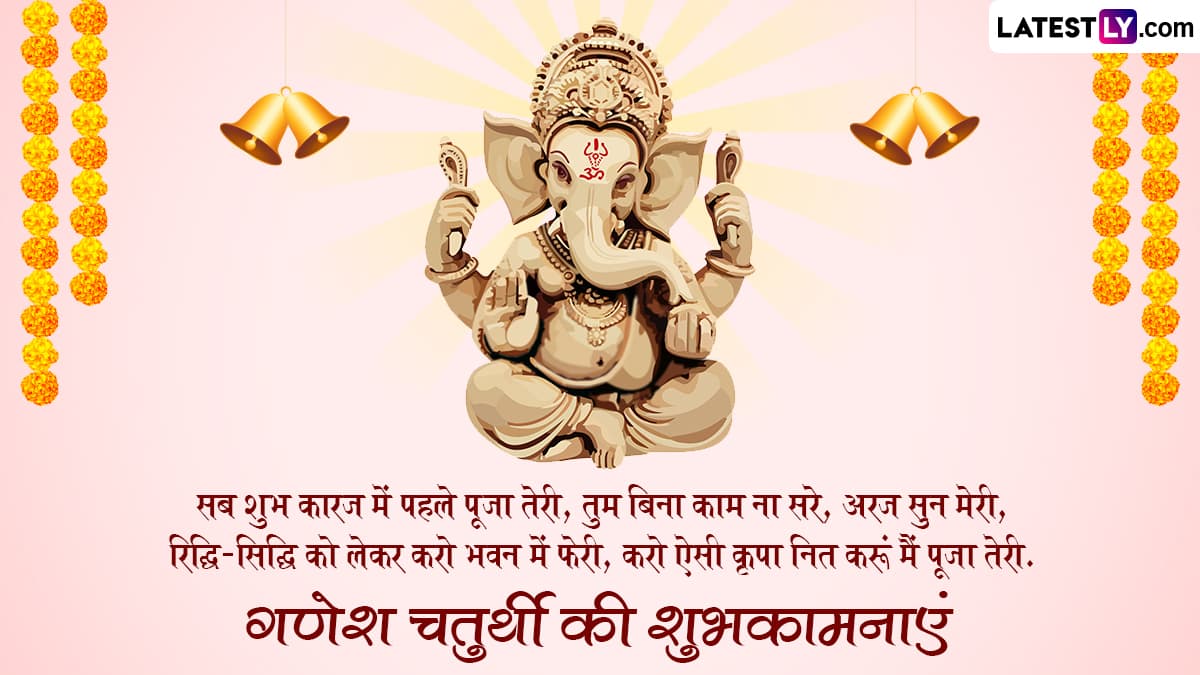 Ganesh Chaturthi 2023 Wishes in Hindi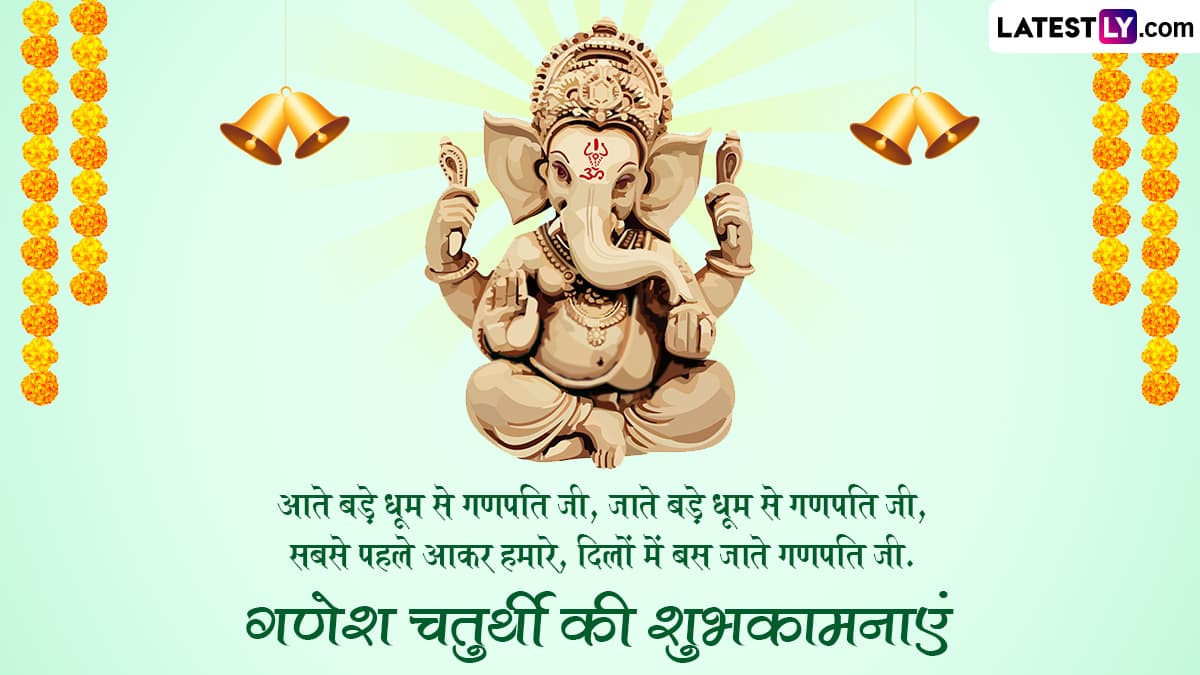 Ganesh Chaturthi 2023 Wishes in Hindi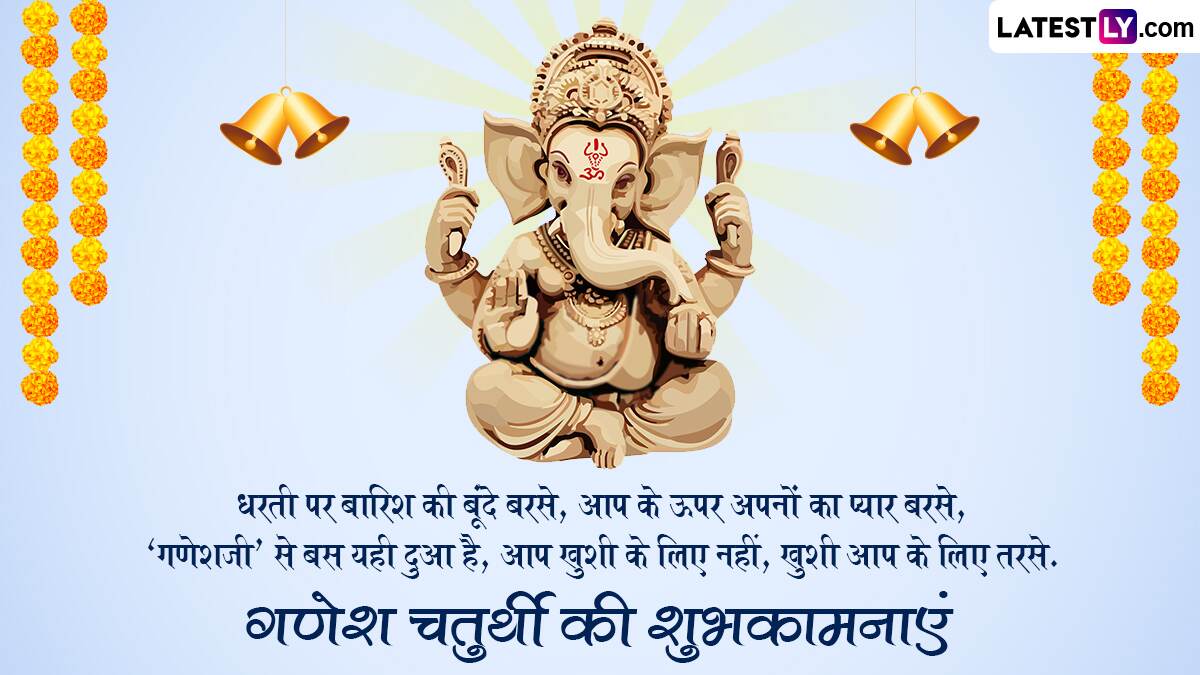 Ganesh Chaturthi 2023 Wishes in Hindi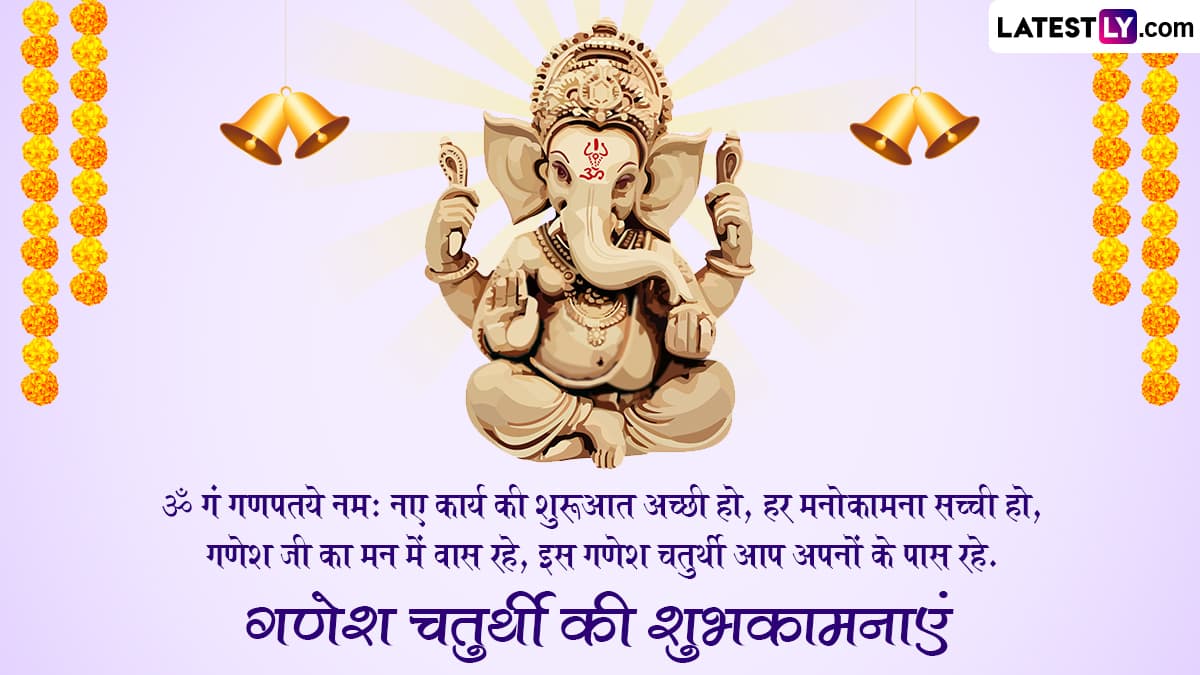 Happy Ganesh Chaturthi 2023 Wishes: Greetings, Images and Messages To Share During Ganeshotsav
Ganesh Chaturthi 2023: Date, History, Significance Of Festival Celebrating The Birth Of Lord Ganesha
Ganesh Chaturthi is celebrated for various durations, ranging from one to eleven days, depending on individual and regional traditions. At the end of the festival, the idol is taken in a procession through the streets, accompanied by singing and dancing, and then immersed in a body of water (such as a river, lake, or sea). This immersion is known as "Ganesh Visarjan" and symbolises the departure of Lord Ganesha, taking away people's misfortunes and problems. In addition to private celebrations, many cities and towns in India have large, public celebrations of Ganesh Chaturthi. These public celebrations often feature massive processions, cultural events, and elaborate decorations.
Wishing everyone a Happy Ganesh Chaturthi 2023!
(The above story first appeared on LatestLY on Sep 19, 2023 05:28 AM IST. For more news and updates on politics, world, sports, entertainment and lifestyle, log on to our website latestly.com).