Every year, Global Forgiveness Day is celebrated on July 7. The day is observed to remind the masses about the importance of forgiveness. The day also helps us to value forgiveness and to focus on forgiving others, as well as ourselves. Learning to 'forgive' others can be difficult but if you master the art of forgiving then it will help you to move ahead in life. Thus, Global Forgiveness Day is a significant observation and the day shall be celebrated by everyone with a lot of responsibility.
As we celebrate Global Forgiveness Day 2021 today, here we bring you some meaningful quotes and sayings that will inspire you to forgive others. These Global Forgiveness Day 2021 quotes will surely help you to forgive others and also yourselves. You will be also able to teach others how to let go and move on from anger, hurt and resentment. These sayings will help to keep you away from feelings that demotivate you. Let's check out some beautiful and meaningful Forgiveness Day sayings, quotes, and HD images to celebrate the special day with your loved ones.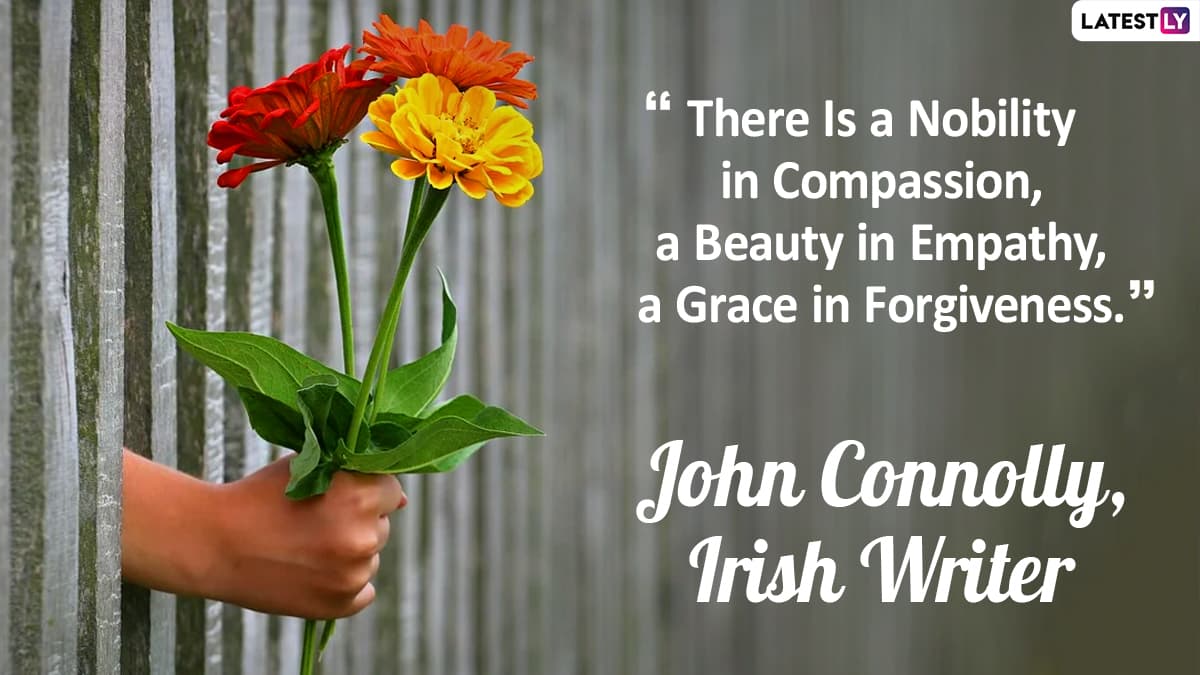 "There Is a Nobility in Compassion, a Beauty in Empathy, a Grace in Forgiveness."- John Connolly, Irish Writer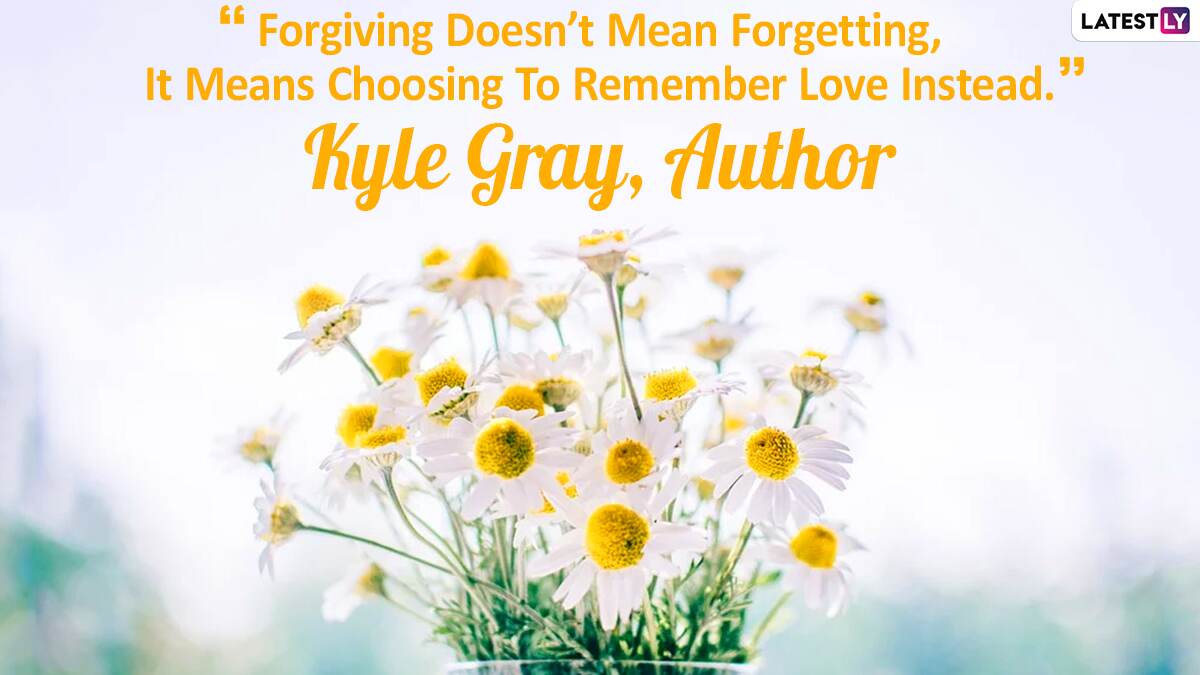 "Forgiving Doesn't Mean Forgetting, It Means Choosing To Remember Love Instead." – Kyle Gray, Author
"If We Really Want To Love We Must Learn How To Forgive." – Mother Teresa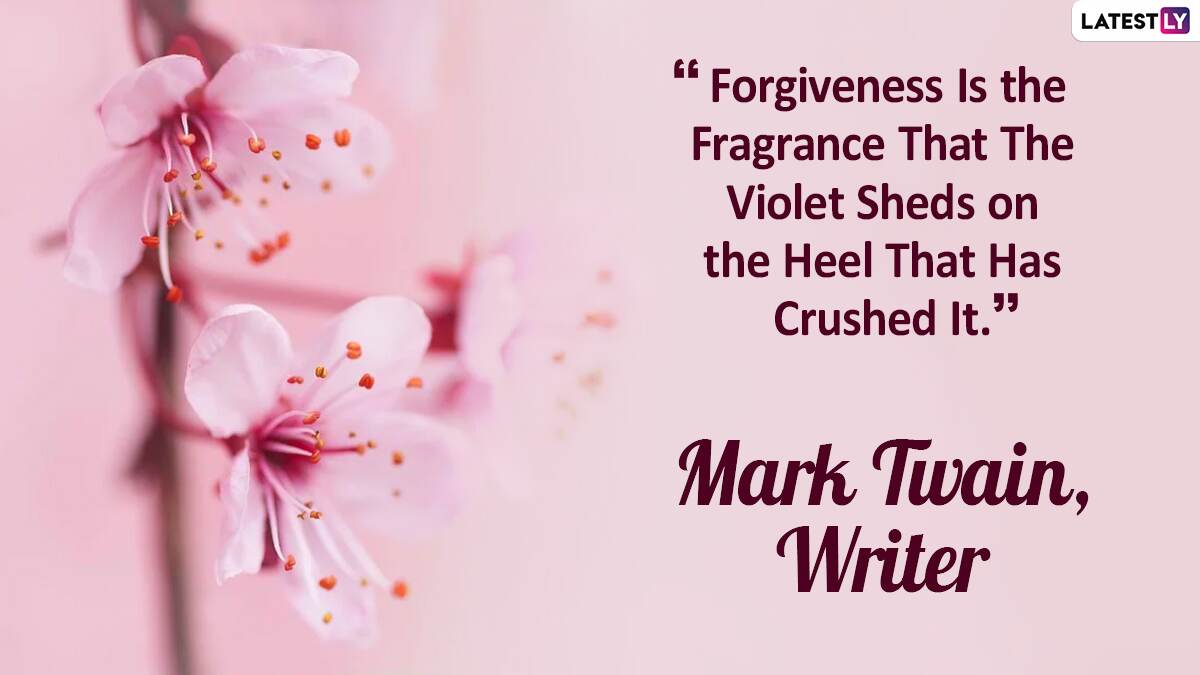 "Forgiveness Is The Fragrance That The Violet Sheds on the Heel That Has Crushed It."- Mark Twain, Writer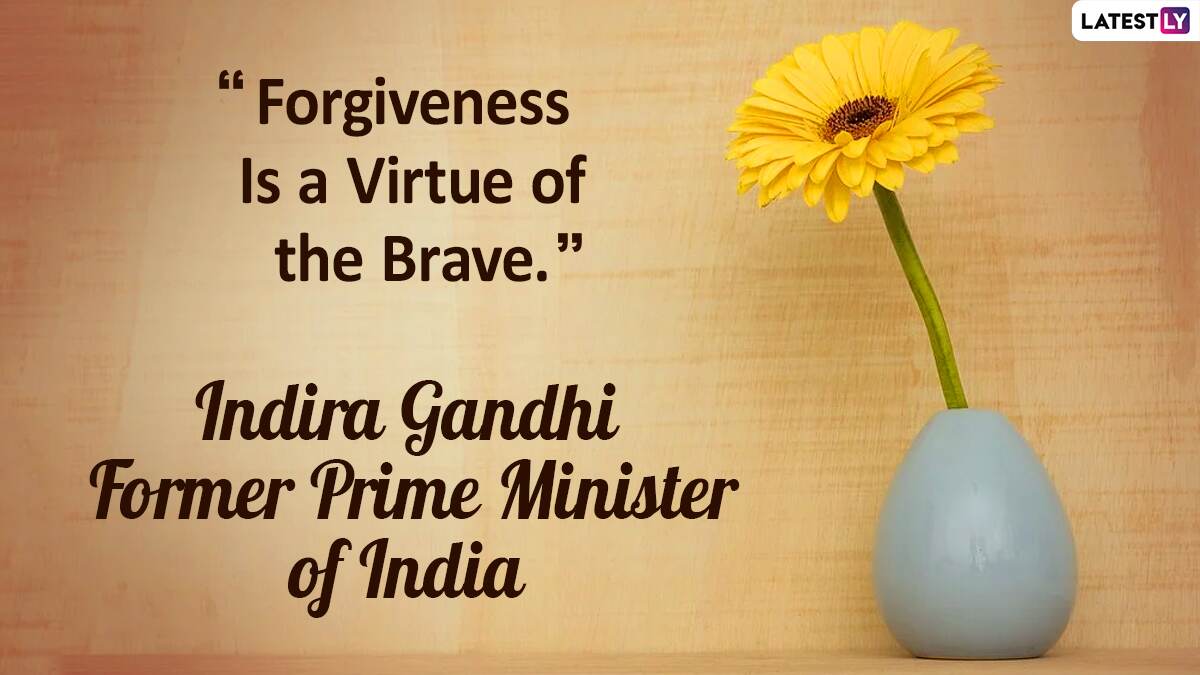 "Forgiveness Is a Virtue of the Brave."- Indira Gandhi, Former Prime Minister of India
Download and share these above quotes with your dear ones who are struggling to forgive others that have hurt them in the past. On Global Forgiveness Day 2021, inspire others, as well as yourselves to forgive and forget. Here's wishing everyone Happy Global Forgiveness Day 2021.
(The above story first appeared on LatestLY on Jul 07, 2021 10:26 AM IST. For more news and updates on politics, world, sports, entertainment and lifestyle, log on to our website latestly.com).