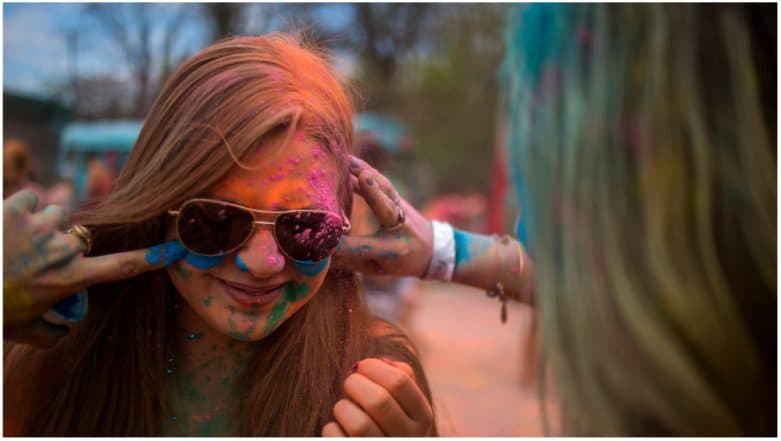 As the festival of colours is in the offing and falls upon a long weekend, everyone has started making plans for Holi. Festive fervour remains undeterred among people all over the country. While some may stay at home protecting themselves from the colour, most of them will celebrate the festival with great vigour and enthusiasm. We all know that year after year people struggle with the removal of harsh colours from their skin. This Holi, prepare your skin from the side-effects of colours. Who really wants to look like a clown on Monday morning at work?
Before and After Skin Care tips for Holi
Moisturise: Taking care of your skin is of paramount importance when playing Holi. Make sure to keep your skin moisturised before stepping out of your house. Slather your body with moisturiser or with coconut oil. Massage your hair and body with oil so it is absorbed into the skin. This will act as a barrier between your skin and the colours and it will also make it easy to remove the colours later.
Apply sunscreen: You will be stepping out in the sun which will make your skin harsher together with colours. To avoid a sun tan and burns use a generous dose of SPF, preferably a waterproof one. If need be carry the sunscreen along with you.
Stay hydrated: Being out in the sun for a long time will get you dehydrated. And dehydrated skin can become dry and sun-burned easily. It is advisable to keep on sipping water or juices throughout the day.
Wear cotton: Cover your skin by wearing cotton fabric as it is breathable. Any synthetic clothing may expose your skin to allergies and irritation or rashes when colours come in contact.
Protect your cuticles: Your finger nails are more exposed as they will be covered with colours all the time. Wear a dark coloured nail paint on both your finger and toe nails so that post celebrating Holi, the colours do not leave a stain on your nails. Also moisturise it well with coconut oil.
Do not neglect your lips: Lips are 10 times more sensitive than your skin. The colour will settle on the cracks of your lips. Coat these parts with petroleum jelly to keep them smooth and it will prevent colours from settling in.
Post Holi Skin Care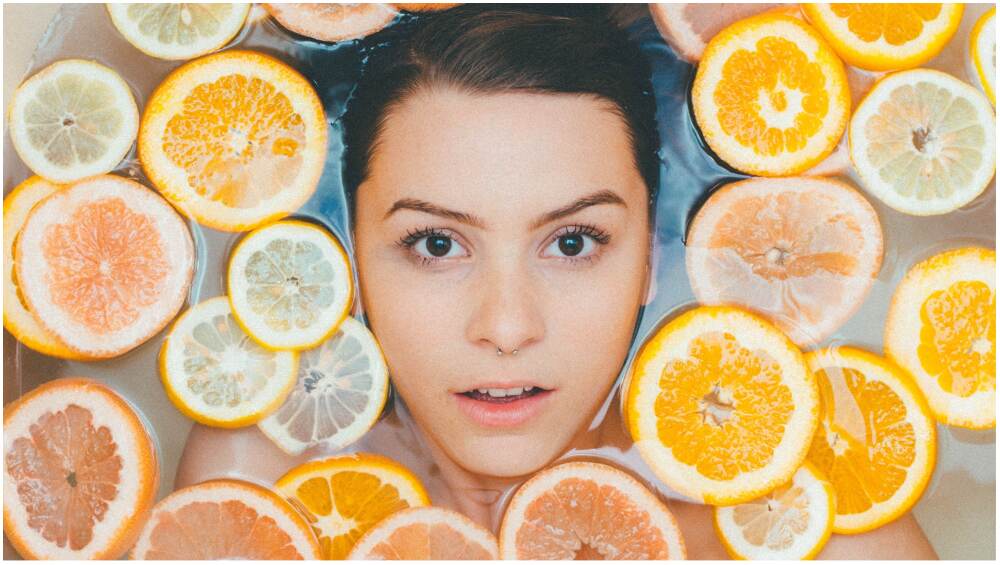 The best remedy to remove skin from your skin is to rub lemon on your body. It may sting a little, but it will help in the removal of the colour. After rubbing the lemon, take bath with lukewarm water. For your face, scrub it with tomato. Tomato helps in removing the tan along with colours from your face. Don't scrub your skin with harsh soap. Instead use a mild cleanser and moisturise your skin post bath. Also, don't use any sort of spirits, kerosene oil or petrol to remove the colour as they can harm already irritated skin and may cause a rash.
With these few tips and tricks, you can enjoy the festival of colours to the fullest without worrying about your skin. Also avoid using oil-based colours, opt for organic. And as much as possible stick to playing Holi with gulal. Other colours are harsher on the skin and getting rid of it can be quite a task. Now that you have the basic guide on how to prepare your skin before and after playing Holi, we wish you have a safe and a colourful Holi.