India is gripped with patriotic fever as the country gears up to celebrate 73rd Independence Day on Thursday. On August 15, 1947, India got freedom from the United Kingdom. Since, then Independence Day translated as Swatantrata Diwas in Hindi is celebrated as a national festival commemorating the historic event on this date. People wish each other just like they would during a religious festival. In fact, the enthusiasm is much more. At the crack of dawn, people would send Independence Day wishes, greetings and messages to friends and family. Here, we present a collection of beautiful Independence Day 2019 messages in Hindi, Swatantrata Diwas WhatsApp messages, Swatantrata Diwas images, Independence Day wishes, SMS, Instagram captions, patriotic quotes, and GIF greeting videos to share on 15th of August. Happy Independence Day 2019 Greetings: WhatsApp Stickers, GIF Image Messages, SMSes, Patriotic Quotes And Thoughts on India's Freedom to Share on 15th August.
There could be no bigger festivity than the Independence Day celebration. After all, it was on this day, India attained freedom. Led by Indian National Congress (INC), the country became a free country following majorly the path of non-violent resistance and civil disobedience. It was not an easy path to choose, but our national heroes made it possible. We take pride in calling ourselves a citizen of India, a free nation because of the courageous leaders and brave revolutionaries who selflessly sacrificed their lives for us. Independence Day or Swatantrata Diwas is not just another holiday. One must understand the greatness of this country and all those people who are behind it. At the same time, one must also actively work towards making India a better place. Independence Day Images & Swatantrata Diwas HD Wallpapers for Free Download Online: Wish on August 15 With Beautiful GIF Greetings, Quotes & WhatsApp Sticker Messages.
On this Independence Day, while sharing wishes and images, make sure to put in a personal message on taking this country to another level. Do not feel you're too insignificant to make any change. That's not true. A country of 1.3 billion has a power to make India the best place on the earth. Always believe in that. Jai Hind, Jai Bharat.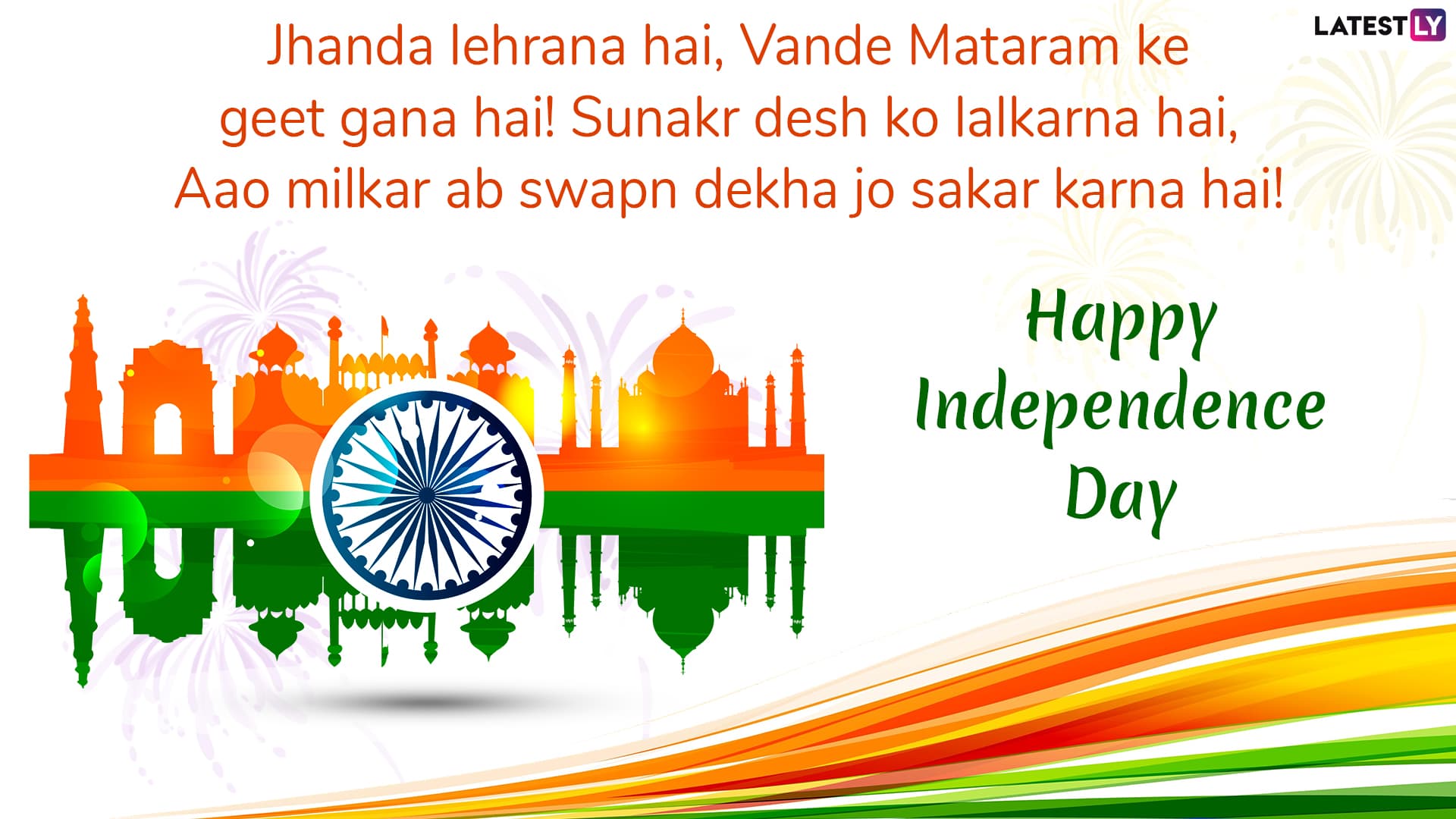 WhatsApp Message Reads: Jhanda lehrana hai, Vande Mataram ke geet gana hai! Sunakr desh ko lalkarna hai, Aao milkar ab swapn dekha jo sakar karna hai! Happy Independence Day.
WhatsApp Message Reads: Ganga, Yamuna, yaha Narmada. Mandir, Masjid ke sang girja, shaanti prem ki deta shiksha, Mera Bharat sada sarvada, Swatantrata Diwas ki hardik shubhkamnayein!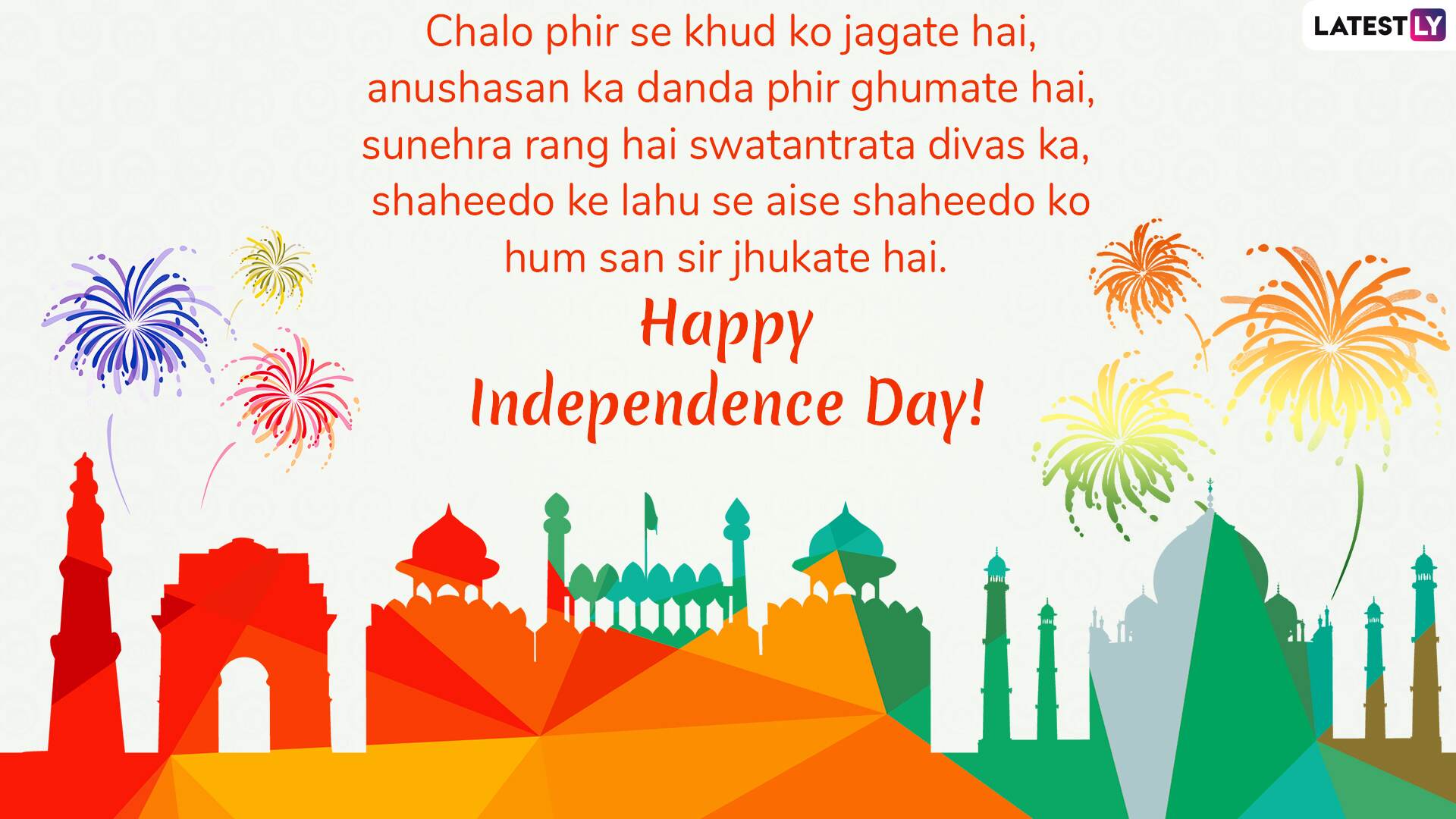 WhatsApp Message Reads: Chalo phir se khud ko jagate hai, anushasan ka danda phir ghumate hai, sunehra rang hai swatantrata divas ka, shaheedo ke lahu se aise shaheedo ko hum san sir jhukate hai. Happy Independence Day!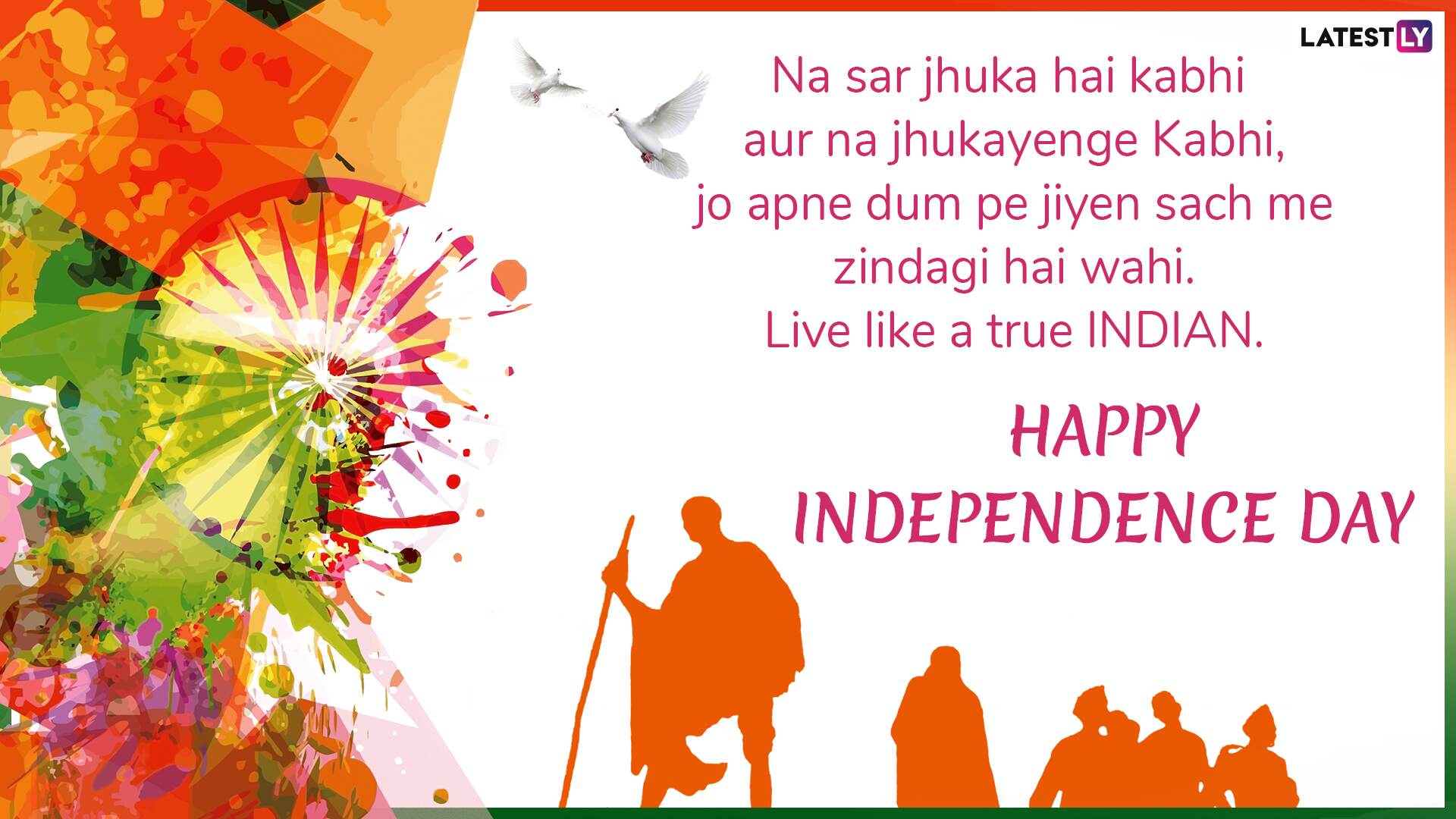 WhatsApp Message Reads: Na sar jhuka hai kabhi, aur na jhukayenge Kabhi, jo apne dum pe jiyen sach me zindagi hai wahi. Live like a true INDIAN. HAPPY INDEPENDENCE DAY.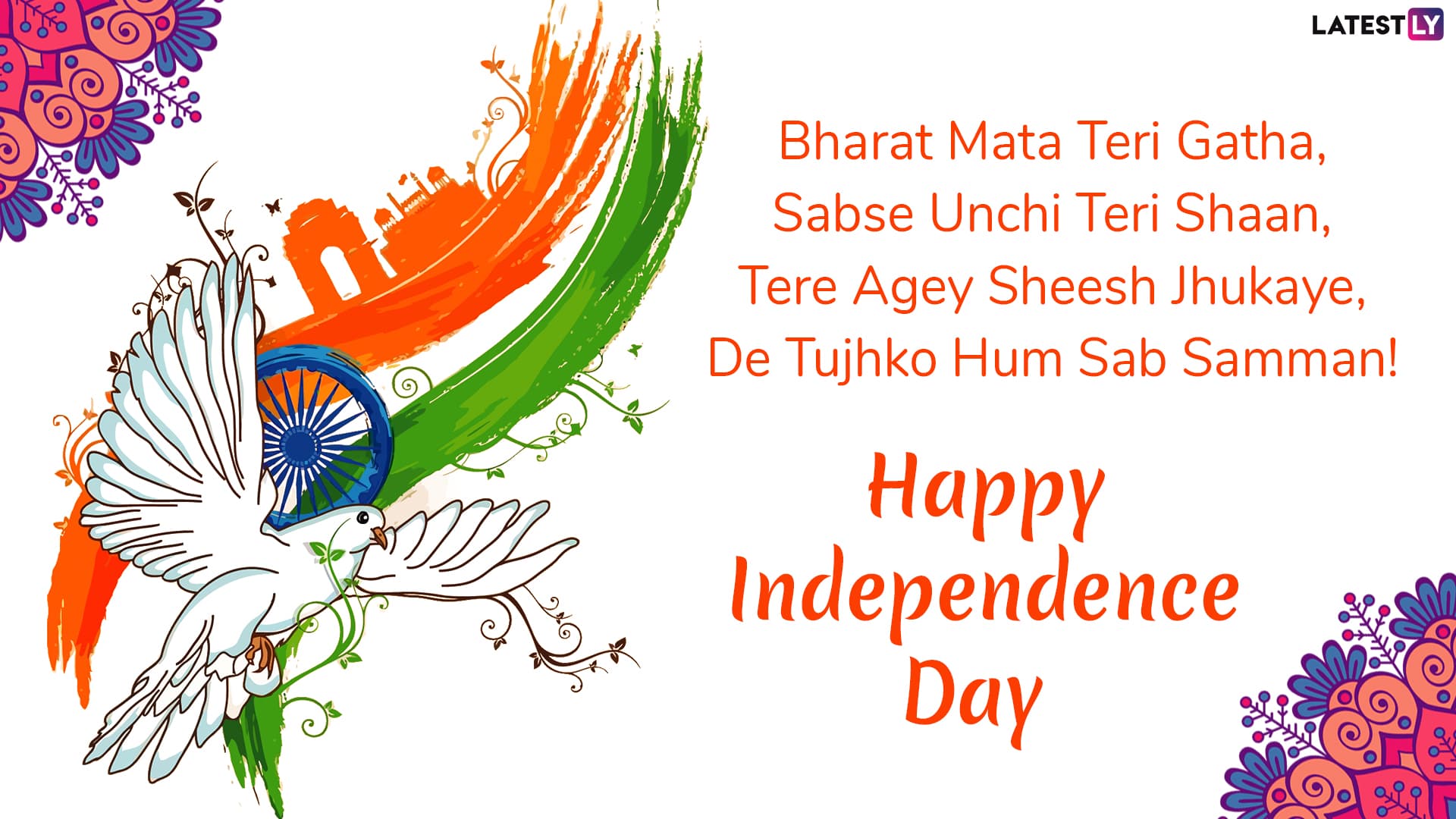 WhatsApp Message Reads: Bharat Mata Teri Gatha, Sabse Unchi Teri Shaan, Tere Agey Sheesh Jhukaye, De Tujhko Hum Sab Samman! HAPPY INDEPENDENCE DAY 2019!
How to Download Independence Day 2019 WhatsApp Stickers?
If you have loved the above Independence Day 2019 images and want to convert them into WhatsApp Stickers, you can do it by following the steps mentioned in HERE. However, if you want an easier way, you can download them on Play Store. It has options such as Independence Day 2019 images, Swatantrata Diwas images, Independence Day WhatsApp Stickers, Swatantrata Diwas wallpapers, Independence Day images, and more.