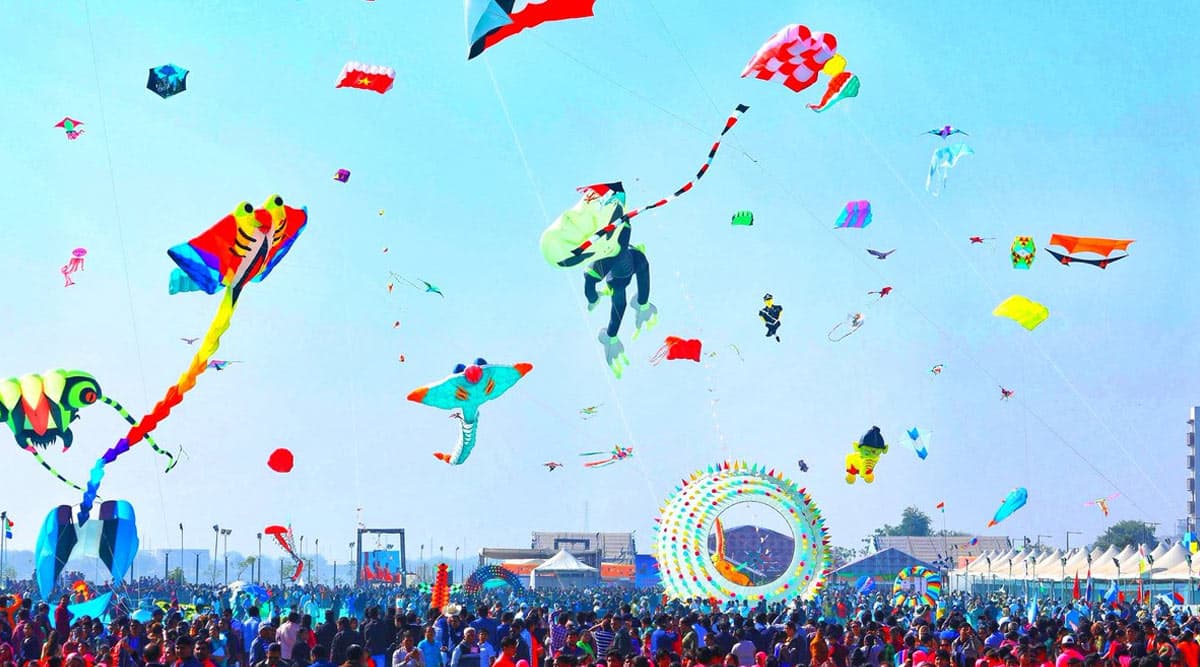 India is rightly called as the land of festivals and some celebrations go beyond borders. One of the greatest annual celebrations, the International Kite Festival 2020 has begun in the state of Gujarat. Starting January 7 upto a week, the festival culminates with Uttarayan, which is an important celebration marking the seasonal change from winter to summer. Every year over a hundred participants come together to be a part of flying kites. And these aren't regular kites, but massive ones in all shapes and sizes. From the Indian tricolour to even cartoon characters, the kites are vibrant and make for a stunning display. The festival has begun just yesterday and we have got some beautiful pictures from the event which is taking place in Ahmedabad. International Kite Festival 2020 Date in Gujarat: History, Significance and Full Schedule of Uttarayan (Makar Sankranti) in Ahmedabad.
Uttarayan is majorly celebrated in Gujarat and the preparations for the festival begin well in advance. The markets are full of beautiful kites and people even make their own ones. There are special kite markets which start emerging before the festival. People of different states come and be a part of these elaborate kite festival and competitions. In fact, there are participants coming in from other countries like such as Japan, Italy, UK, Canada, Brazil, Indonesia, Australia, the USA, Malaysia. Utilising different materials, people design their own kites and to look at them launching in the sky is a spectator's delight. Given below are some pictures from International Kite Festival.
Check Pics of Beautiful Kites from International Kite Festival
Cartoon Kites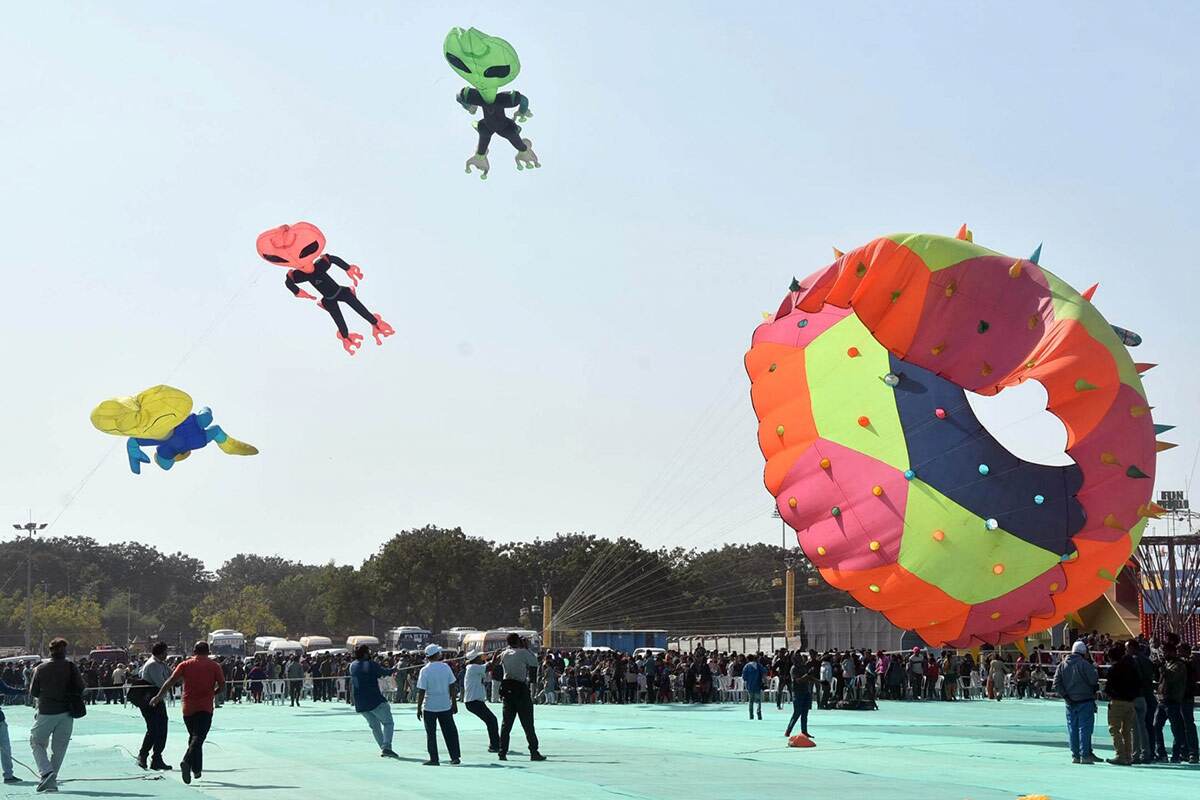 Huge-Sized Kites!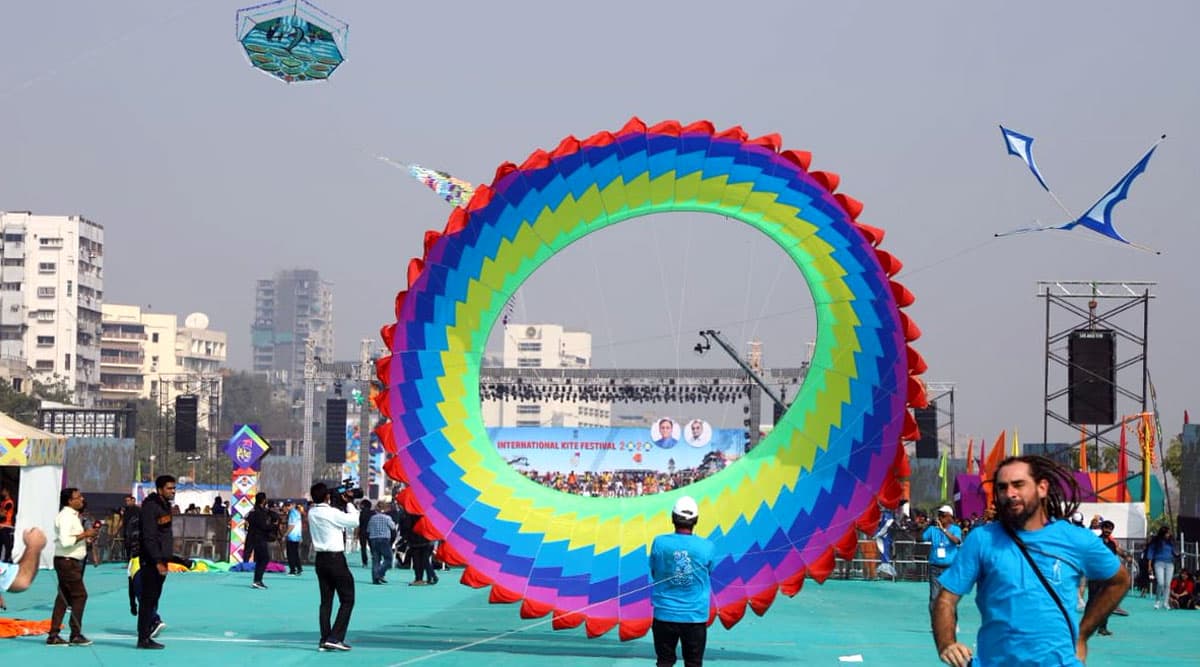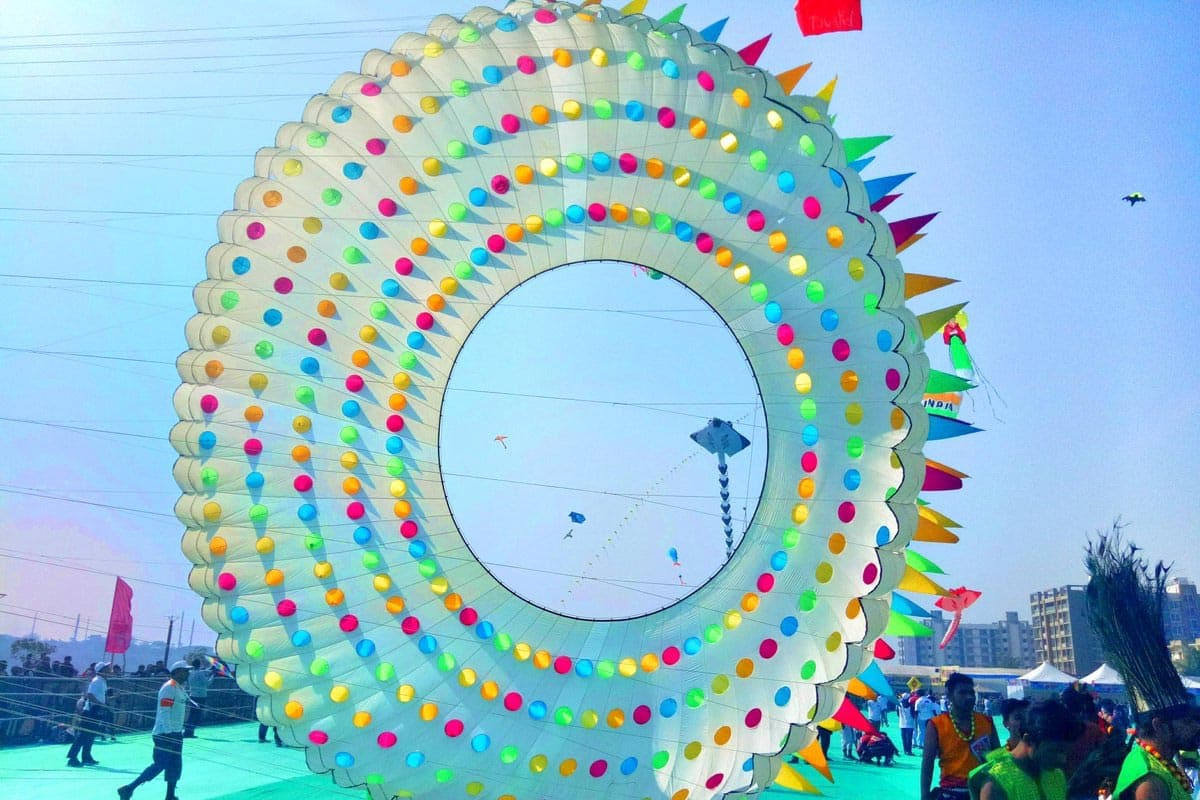 Kite Like The Indian Tricolour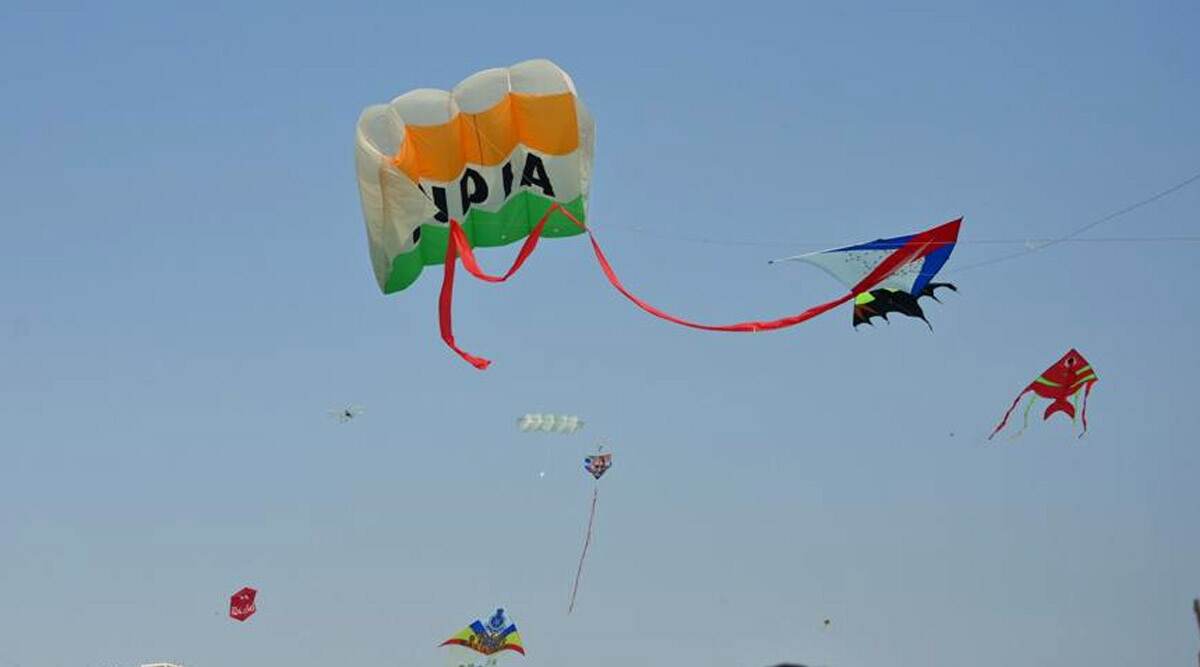 Vibrant Kites Soar in the Skies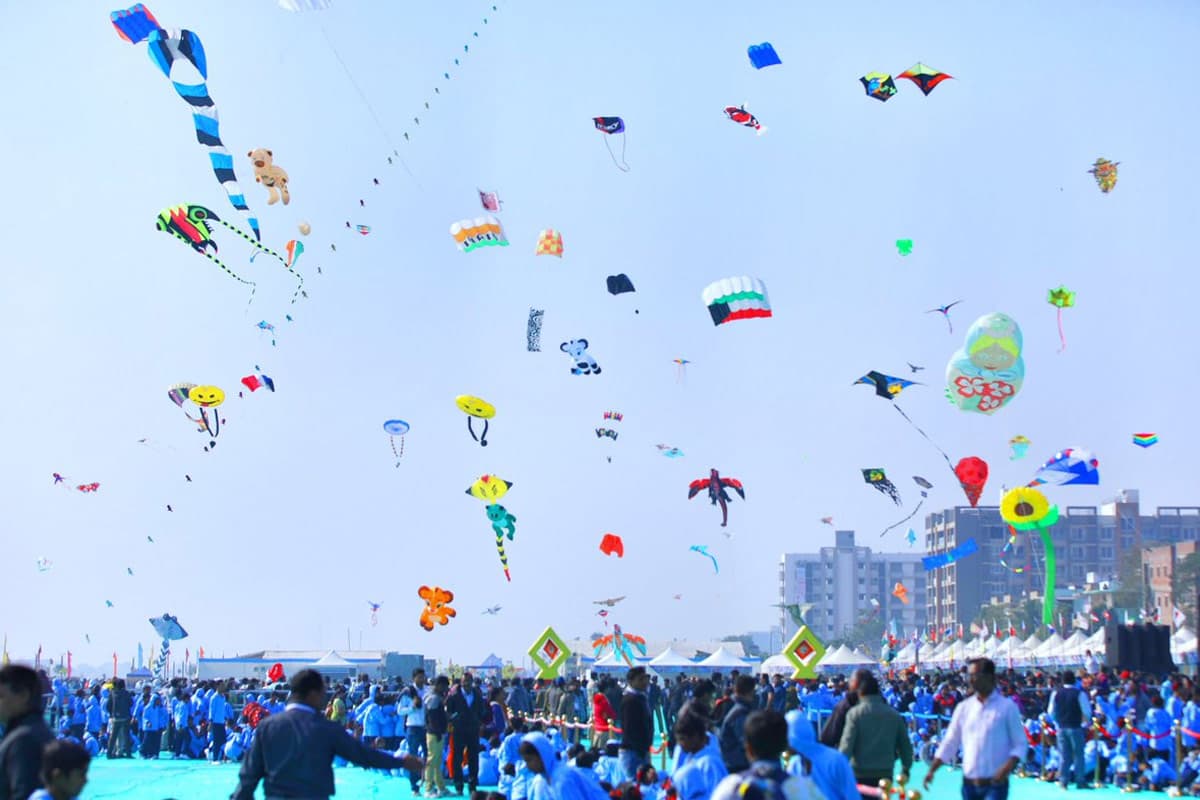 Such a Stunning Display of Colours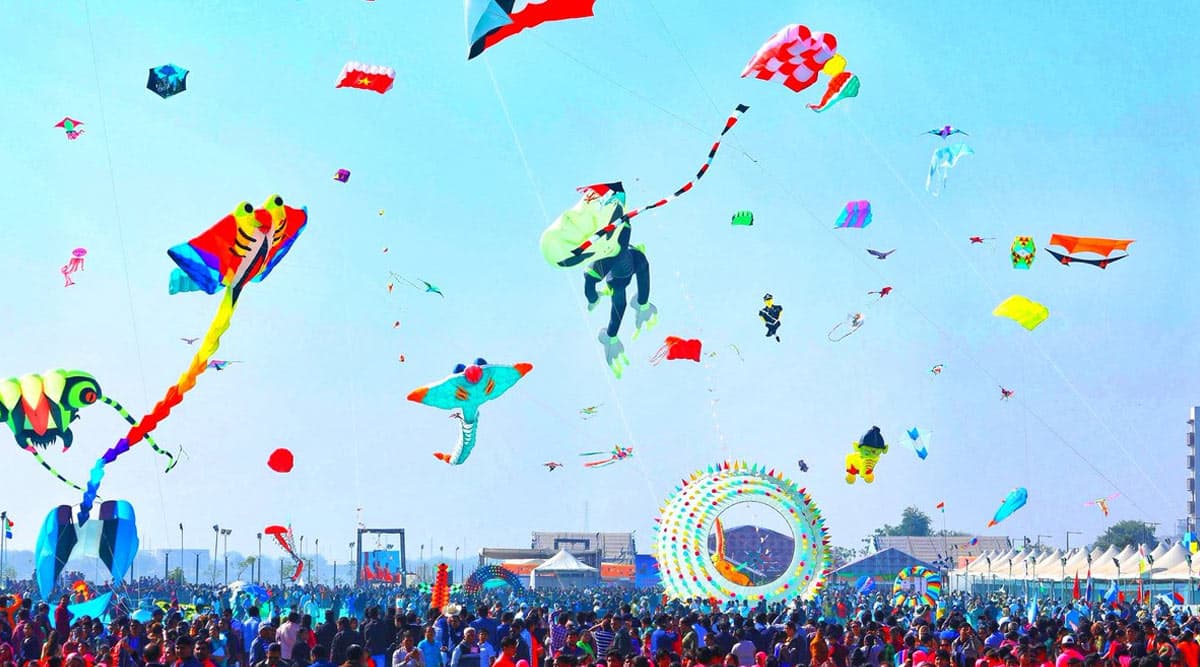 A lot more pictures from the event will be shared online in the coming days. As you can see cartoons to abstract characters, the kites designs are so varied. The size, the shape, the colours is just too stunning. It is a great time to also unleash and see one's creativity flying through the skies, quiet literally.