Business magnate, investor, politician and philanthropist -- call Jack Ma whatever you want, but the Chinese businessman made Alibaba a global name with his perseverance and patience. Jack Ma is seen as a worldwide ambassador for the Chinese business sector and a strong proponent of an open and market-driven economy. On Jack Ma's 55th birth anniversary, here are some of his inspirational quotes that will change the way we look at the world of entrepreneurship and start-ups today.
Considered as world's 21 most powerful person by Forbes magazine, Jack Ma had been rejected ten times by Harvard Business School (HBS). Though he has a net worth of USD 35.6 billion (June, 2019) now, Ma once used to ride 70 miles on his bicycle to give tourists tours of the area to practice his English for nine years. His journey for education was as tough as his professional career was as he took four years to pass the Chinese entrance exams. After graduating in 1988 with a BA in English, Jack Ma became a lecturer in English and International Trade at Hangzhou Dianzi University. Jack Ma, Co-founder of Alibaba Endorses 12-Hour, 6 Days Working Policy, Gets Slammed For Slave Culture.
In the initial professional career, Jack was rejected by over 30 different companies. As time changed, he went to the US with his friends in 1995, who introduced him to the internet. This was the turning point for him. He formed chinapages.com in the United States on May 10, 1995. With this domain, Jack managed to earn 50,00,000 Chinese Yuan, which at the time was equivalent to USD 800,000 in just three years.
For next three years -- 1998 to 1999 -- Jack headed an information technology company established by the China International Electronic Commerce Center. He returned to China's Hangzhou in 1999 with his team of 18 friends to found Alibaba with 500,000 yuan. And the rest is history.
Jack Ma's Inspirational Quotes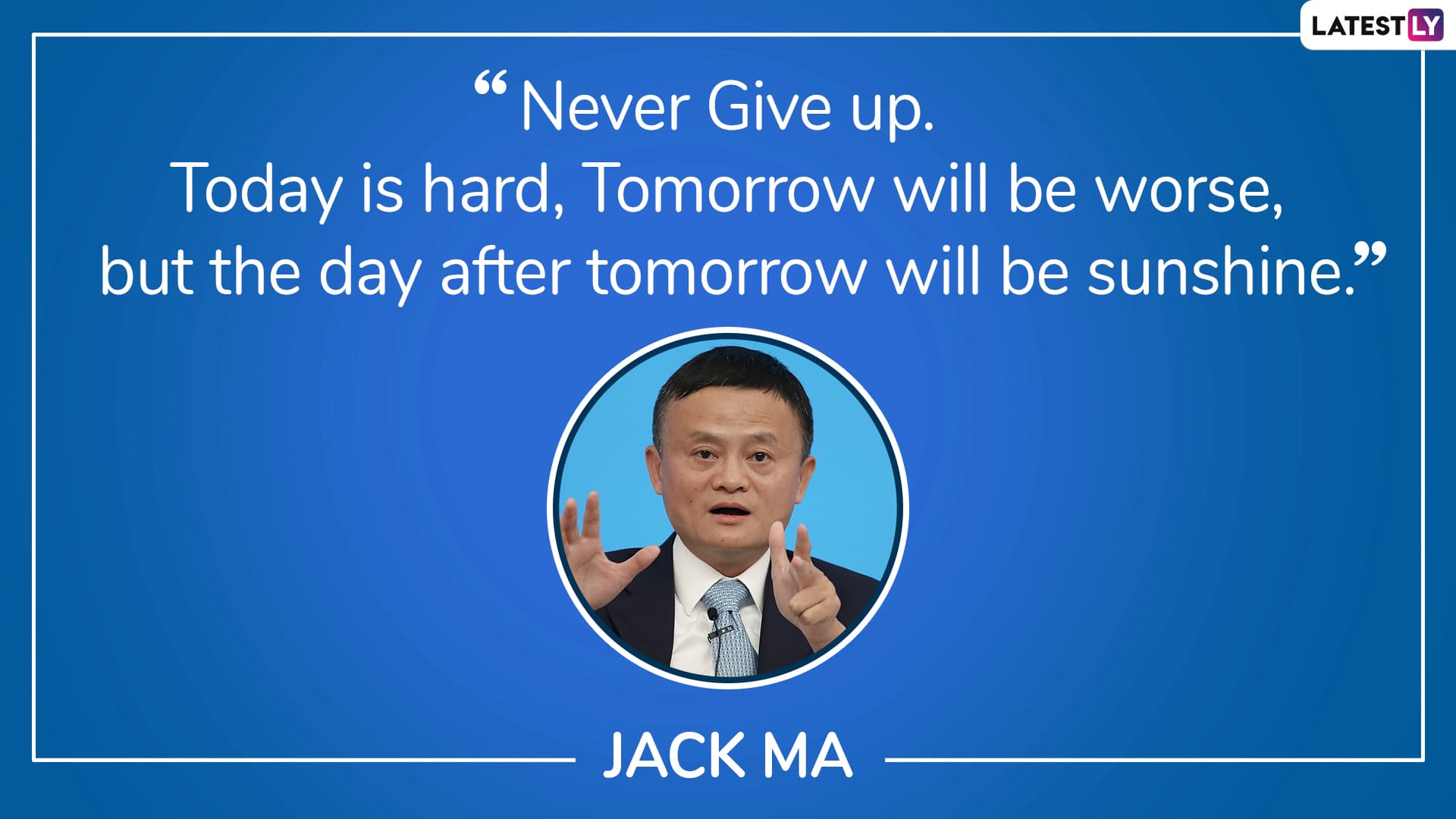 The Quote Reads: "Never Give up. Today is hard, Tomorrow will be worse, but the day after tomorrow will be sunshine."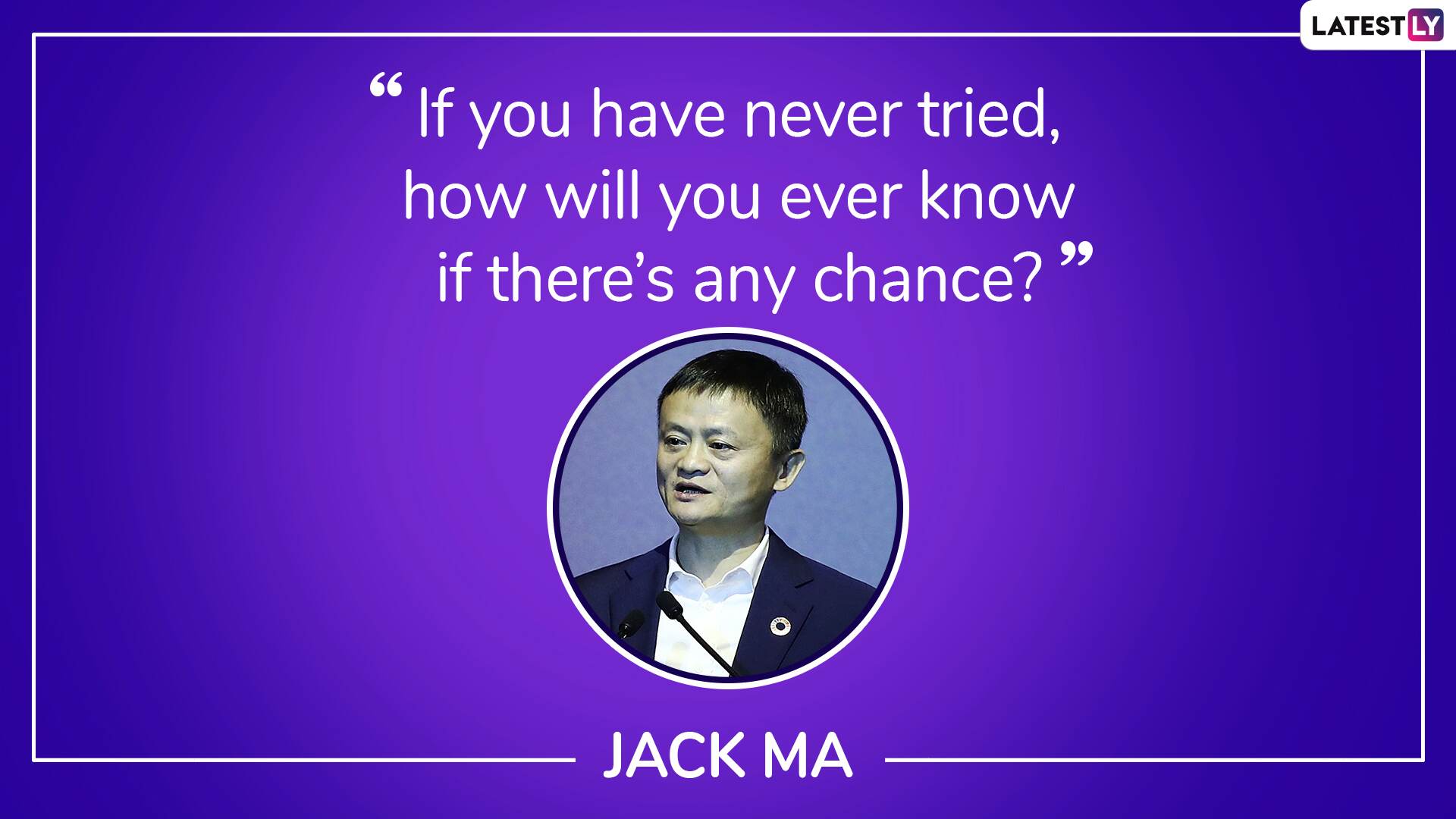 The Quote Reads: "If you have never tried, how will you ever know if there's any chance?"  Net Worth and Future Plans of China's Richest Man Jack Ma.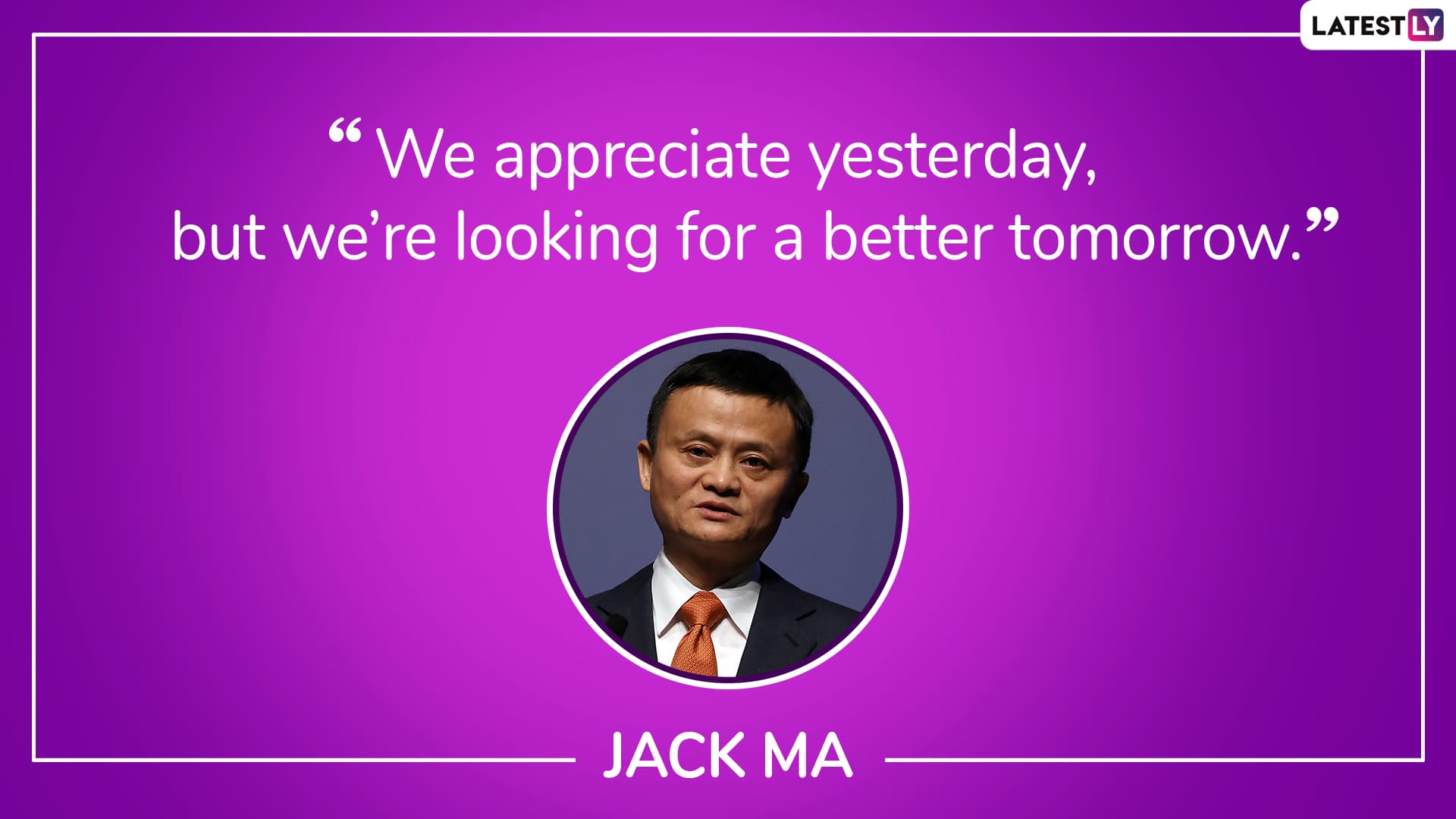 The Quote Reads: "We appreciate yesterday, but we're looking for a better tomorrow."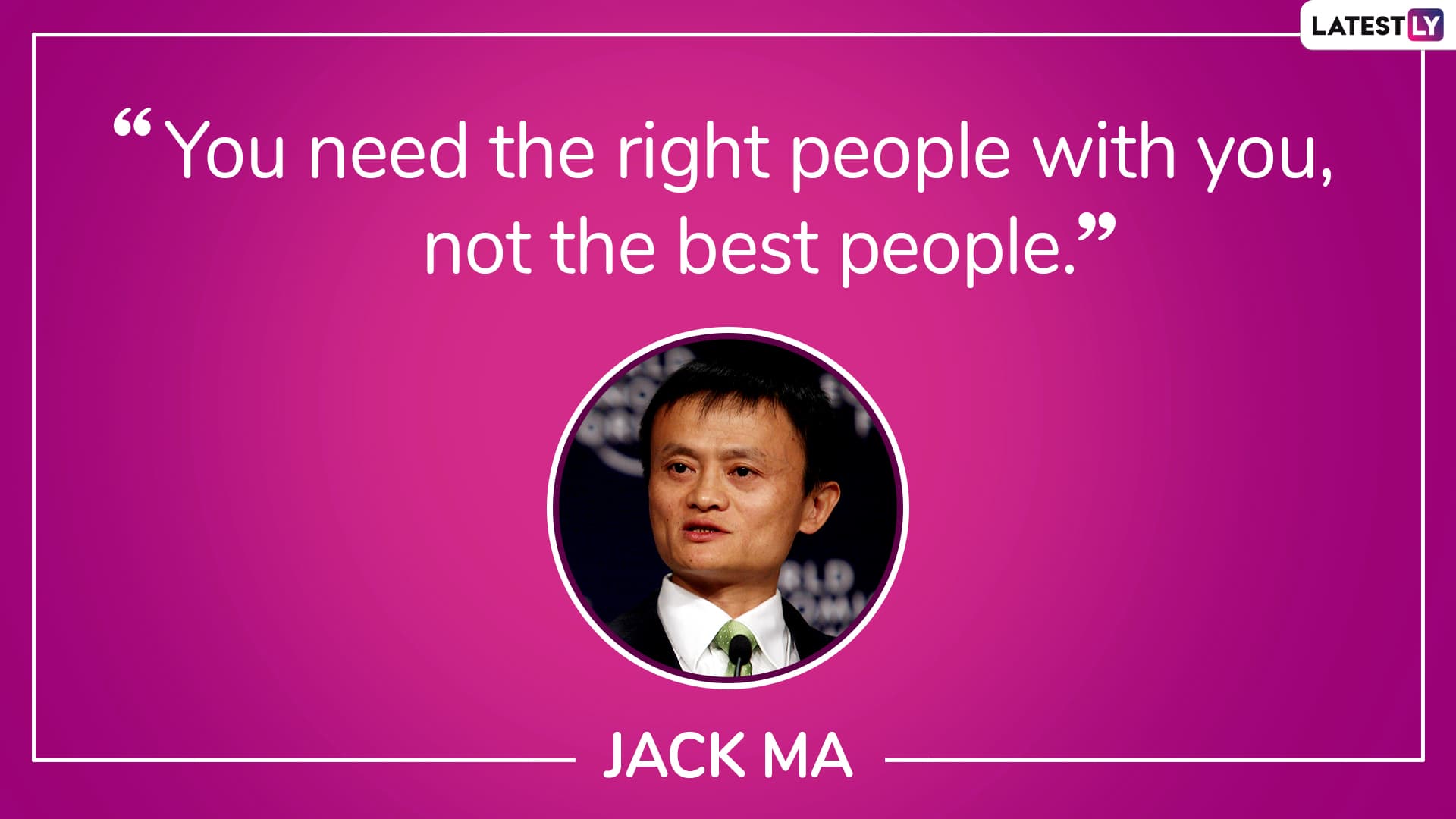 The Quote Reads: "You need the right people with you, not the best people."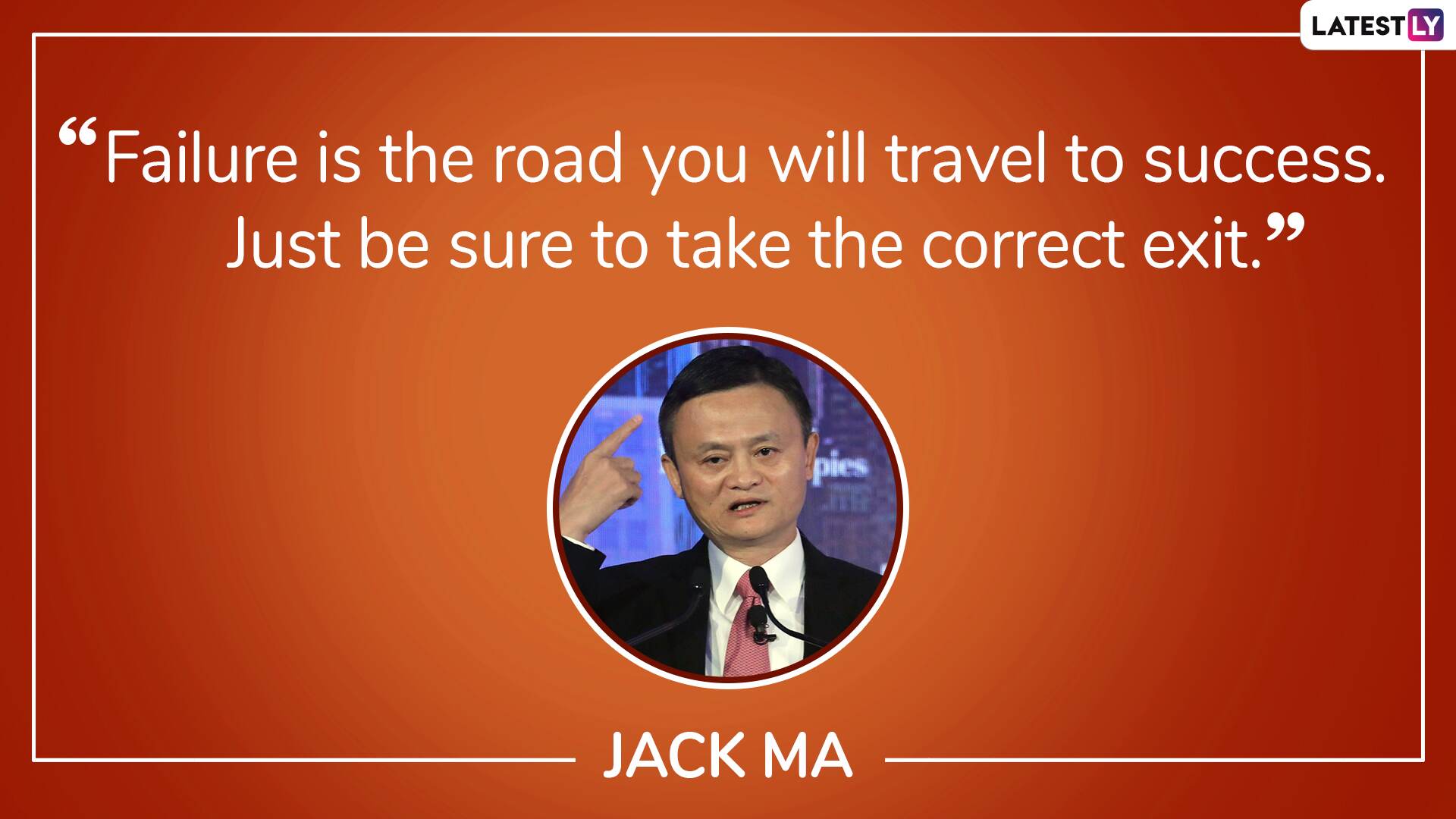 The Quote Reads: "Failure is the road you will travel to success. Just be sure to take the correct exit."
The Quote Reads: "If you want your company to operate with wisdom, with care, then women are the best."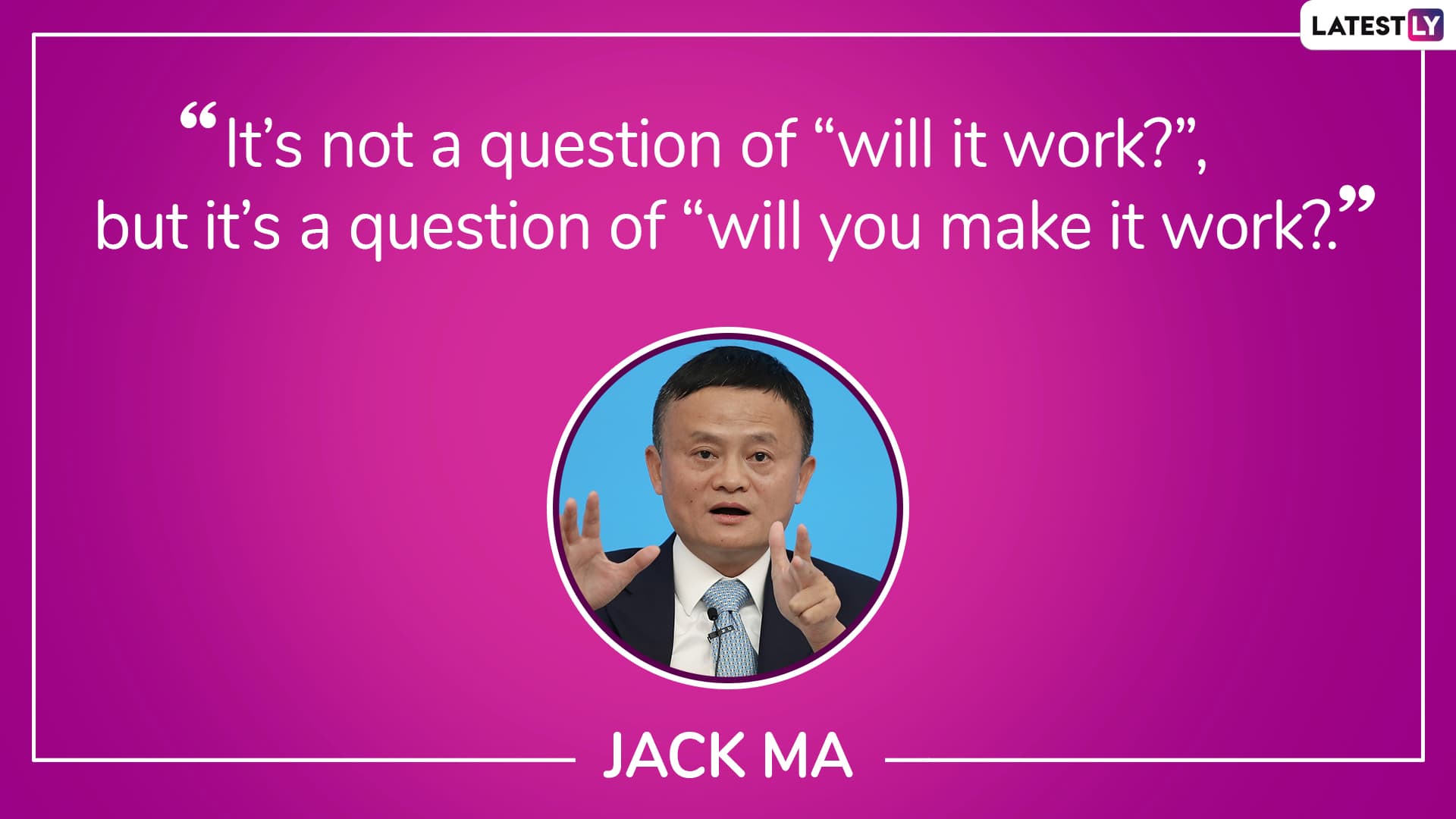 The Quote Reads: "It's not a question of 'will it work?', but it's a question of 'will you make it work?'."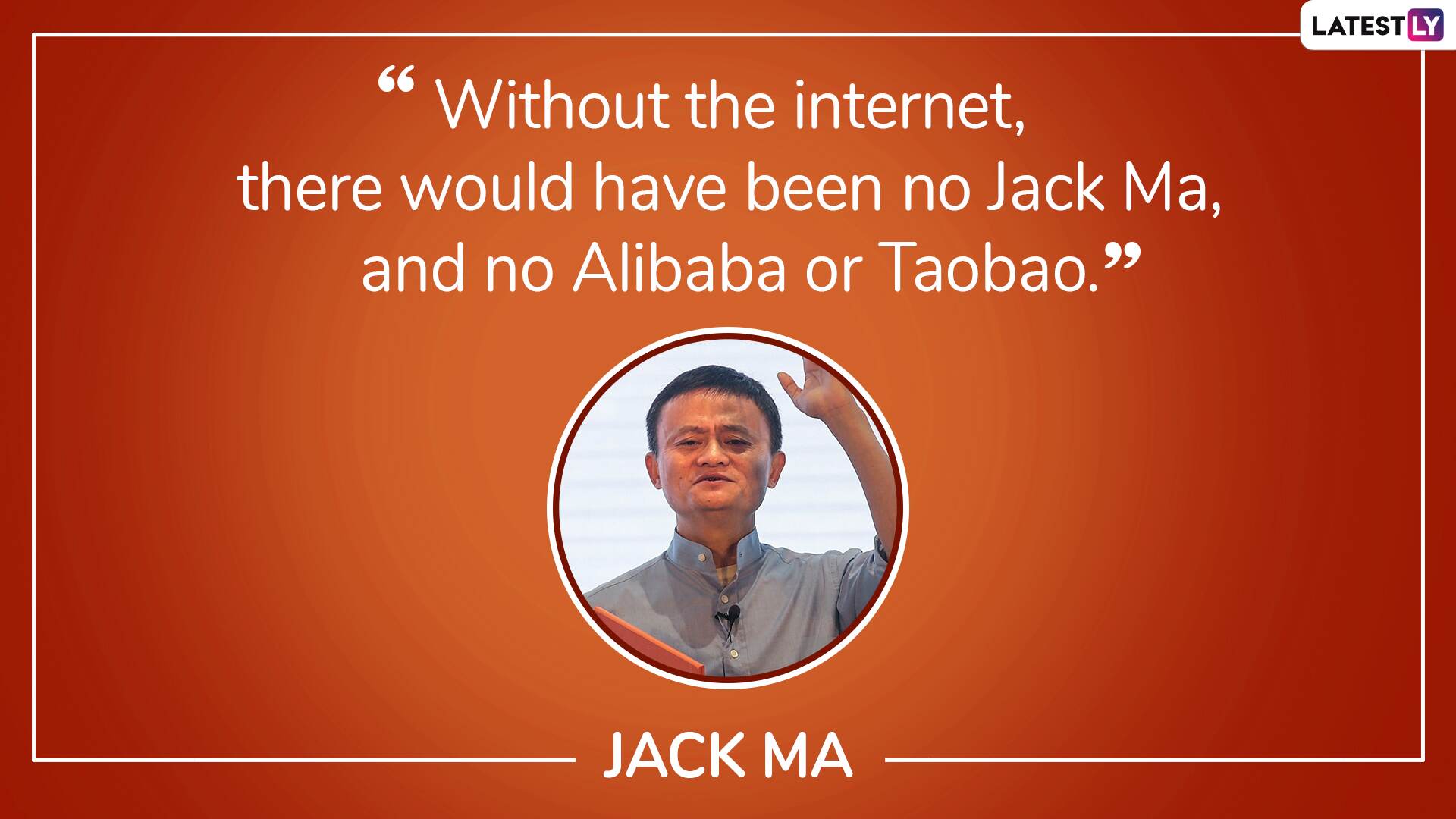 The Quote Reads: "Without the internet, there would have been no Jack Ma, and no Alibaba or Taobao." Jack Ma Feels People Can Work For Just 12 Hours a Week With Artificial Intelligence.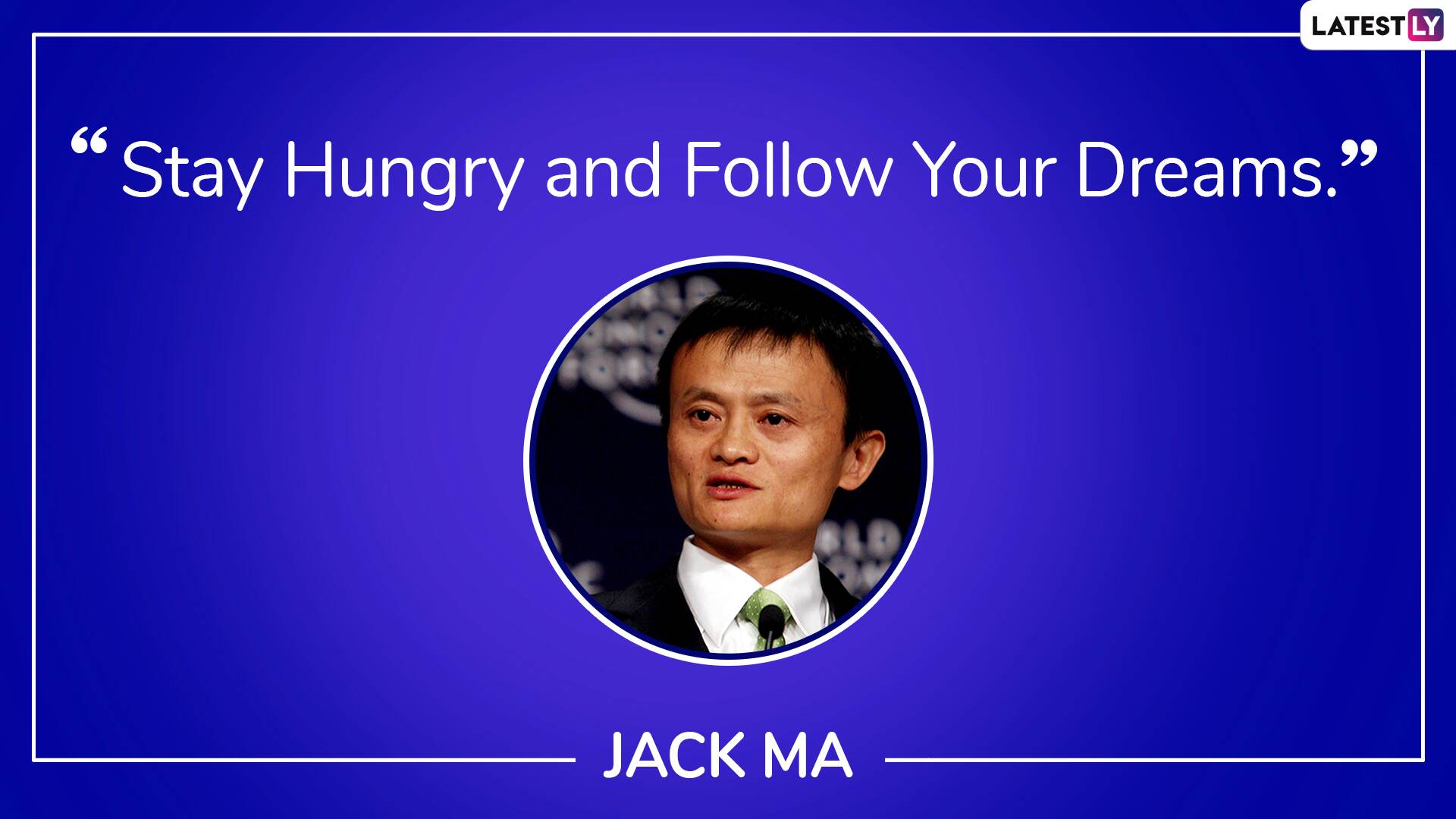 The Quote Reads: "Stay Hungry and Follow Your Dreams."
And the last, but not the least.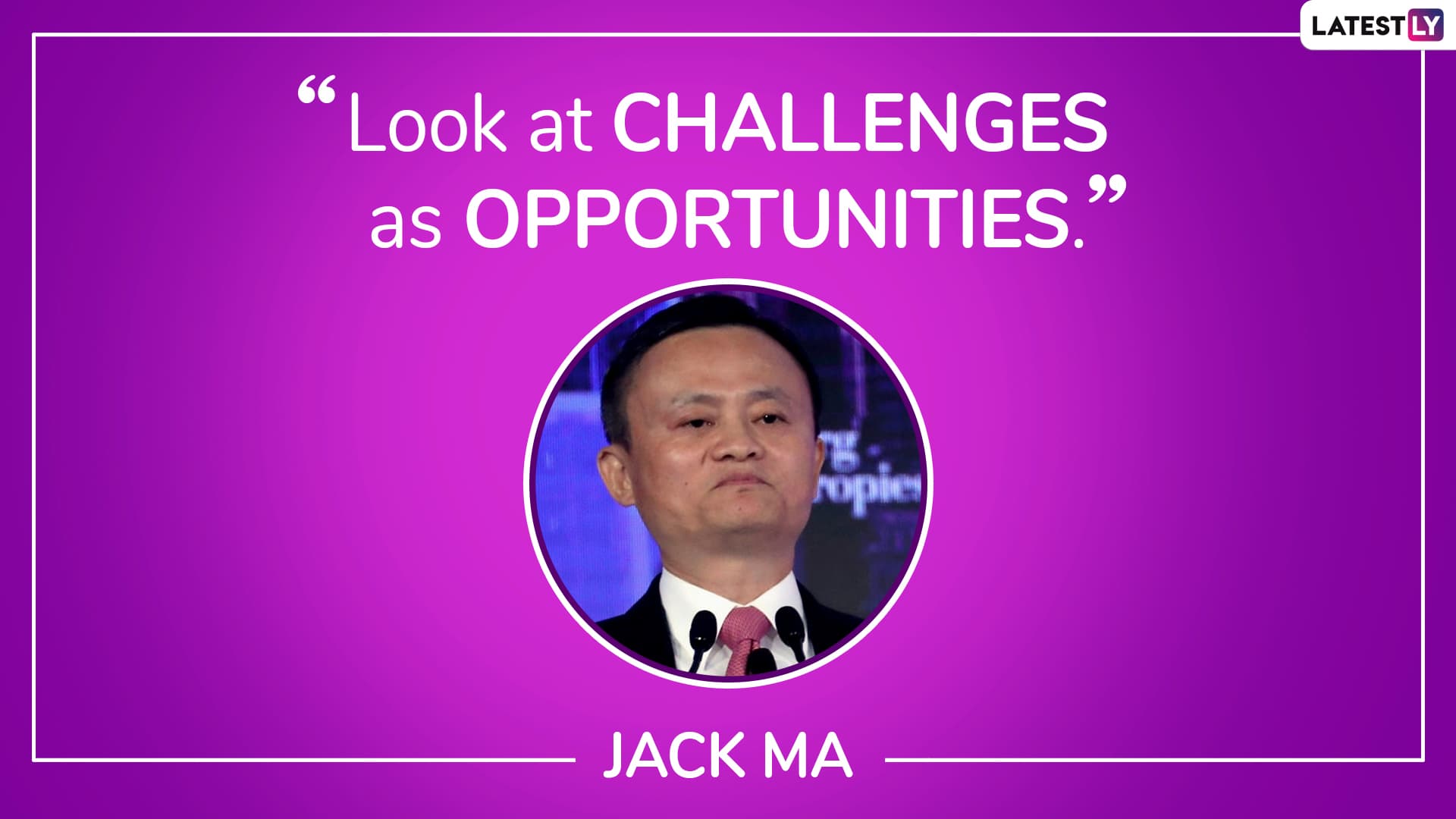 The Quote Reads: "Look at CHALLENGES as OPPORTUNITIES."
Apart from setting up a business in China, Jack tried his luck in acting with first kung fu short film Gong Shou Dao. Also, he participated in a singing festival and performed dances during Alibaba's 18th-anniversary party. Have Sex Daily, Says Alibaba Founder Jack Ma.
Here's the video for Jack Ma's inspirational quotes:
In May 2018, professors Yaakov Frenkel and Yaron Oz at the Tel Aviv University in Tel Aviv in Israel awarded Jack Ma an honorary doctoral degree. Apart from this, Jack was appointed as the new advocates for sustainable development goals in 2019 by UN Secretary-General António Guterres.
(The above story first appeared on LatestLY on Sep 10, 2019 08:05 AM IST. For more news and updates on politics, world, sports, entertainment and lifestyle, log on to our website latestly.com).