India will pay tributes to Jawaharlal Nehru, the first prime minister of the country, on his 55th death anniversary tomorrow. Jawaharlal Nehru died on May 27 in 1964. Known as Pandit Nehru because of his roots with the Kashmiri Pandit community, he was an eminent leader of India's freedom movement against the British rule. Nehru was a firm believer of socialism, secularism and democracy. Nehru's quotes on democracy, socialism, communalism, peace and dynasty politics give us an insight of his Nehruvian legacy. Jawaharlal Nehru Birth Anniversary: Lesser Known Facts & Rare Pictures of Chacha Nehru on Children's Day 2018.
A towering figure in national politics, Jawaharlal Nehru earned great respect on the international stage as well. Nehru foresaw the dangers of getting involved in military alliances with the superpowers and introduced the idea of non-alignment movement which laid the foundation of unity among the developing countries. Find some famous quotes of Pandit Nehru below:
Jawaharlal Nehru on peace: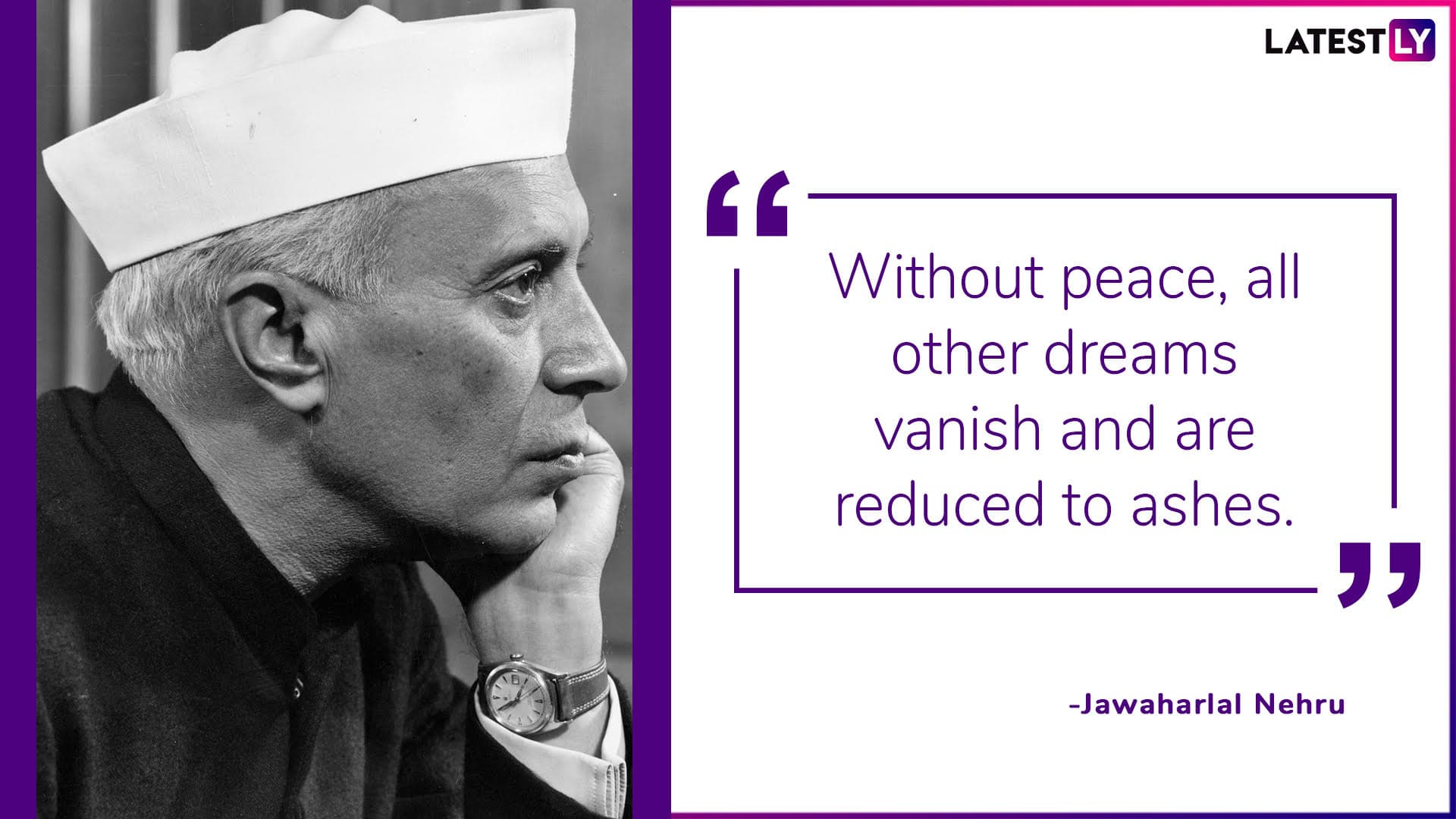 Without peace, all other dreams vanish and are reduced to ashes.
Jawaharlal Nehru on dynasty politics: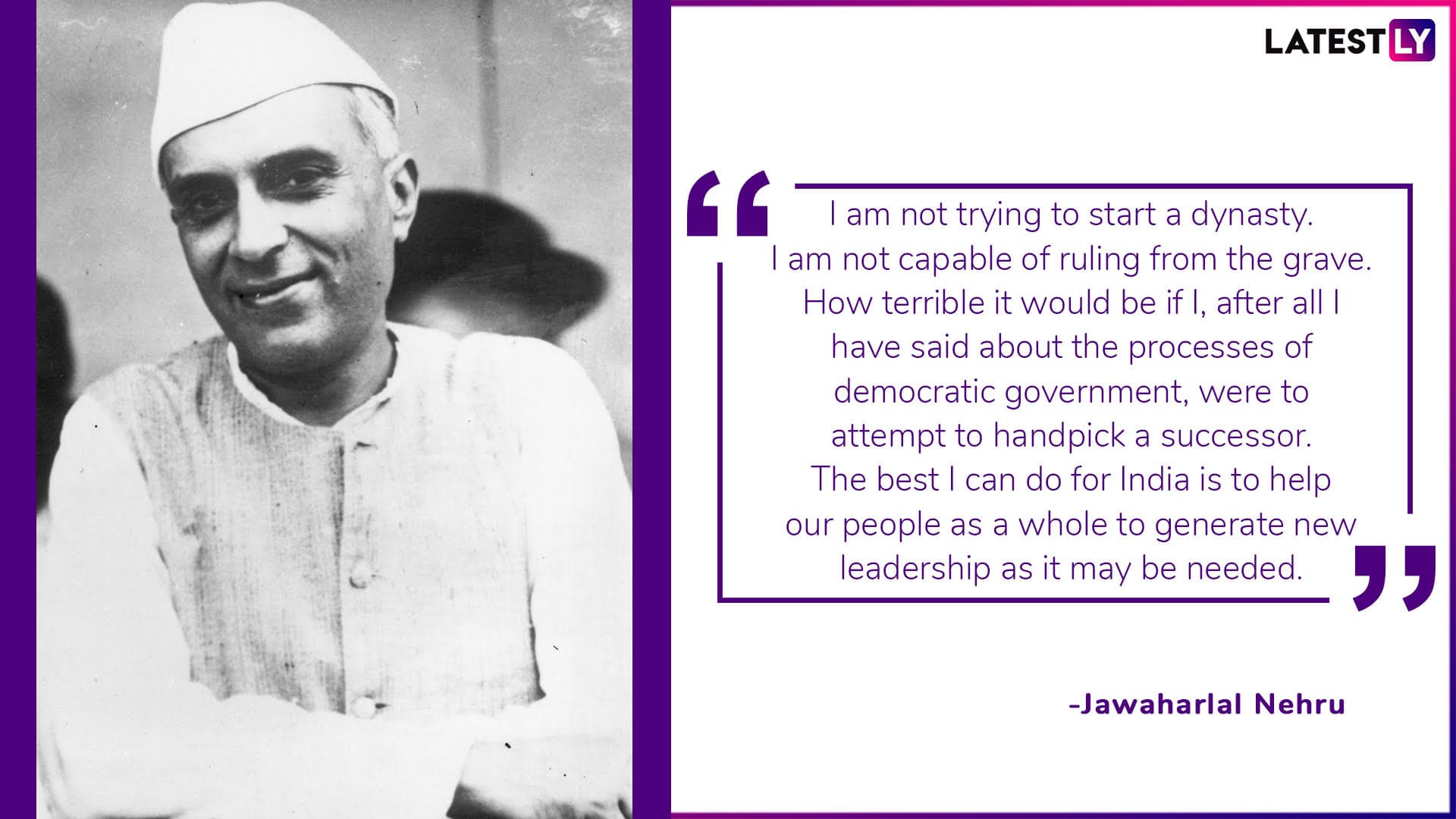 "I am not trying to start a dynasty. I am not capable of ruling from the grave. How terrible it would be if I, after all I have said about the processes of democratic government, were to attempt to handpick a successor. The best I can do for India is to help our people as a whole to generate new leadership as it may be needed." Jawaharlal Nehru Birth Anniversary: 5 Inspirational Quotes by India's First Prime Minister 'Chacha' Nehru.
Jawaharlal Nehru on his legacy:
My legacy to India? Hopefully, it is 400 million people capable of governing themselves.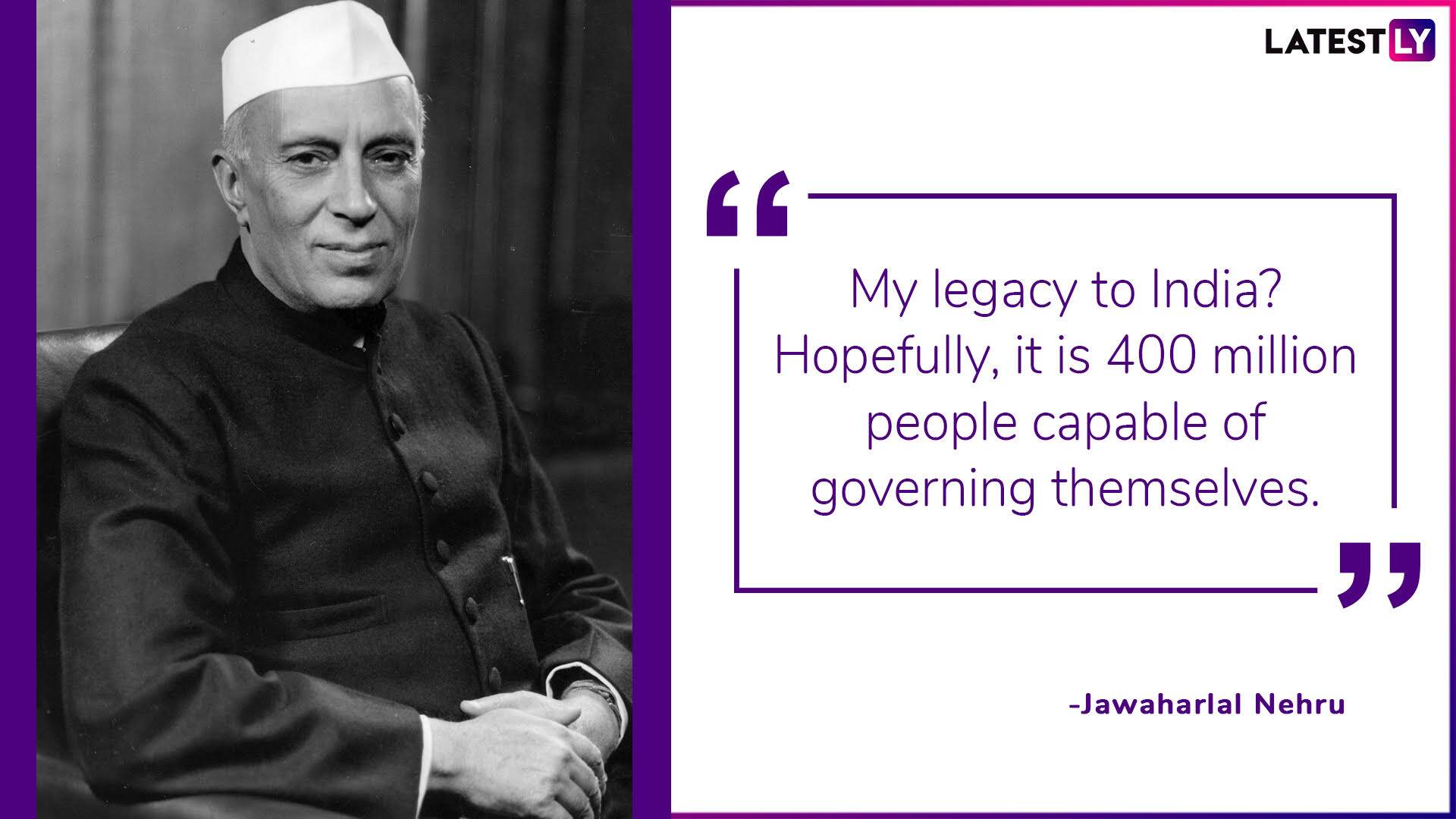 Jawaharlal Nehru on socialism:
Socialism is... not only a way of life, but a certain scientific approach to social and economic problems.
Jawaharlal Nehru on capitalism: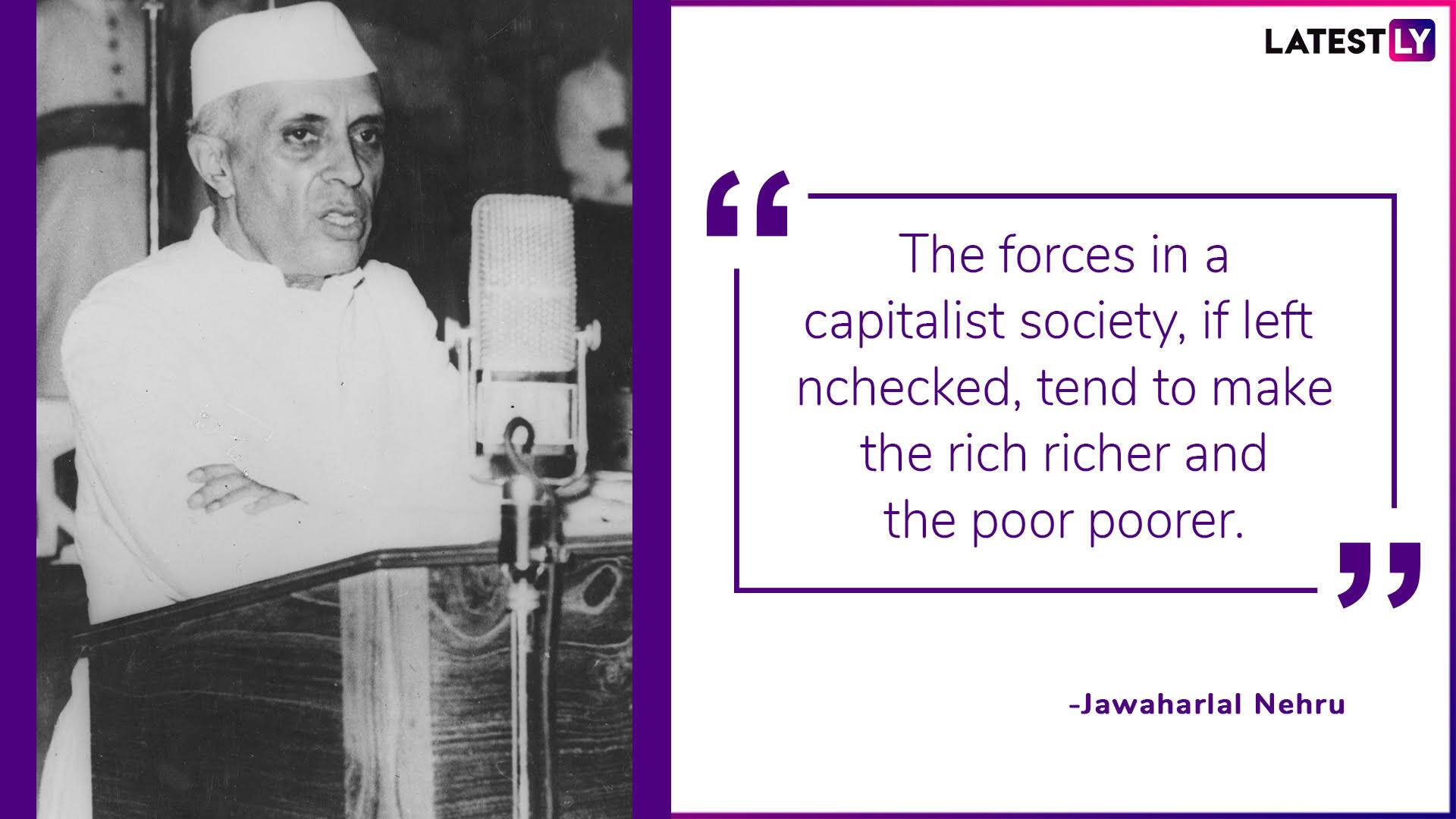 The forces in a capitalist society, if left unchecked, tend to make the rich richer and the poor poorer.
Jawaharlal Nehru on education: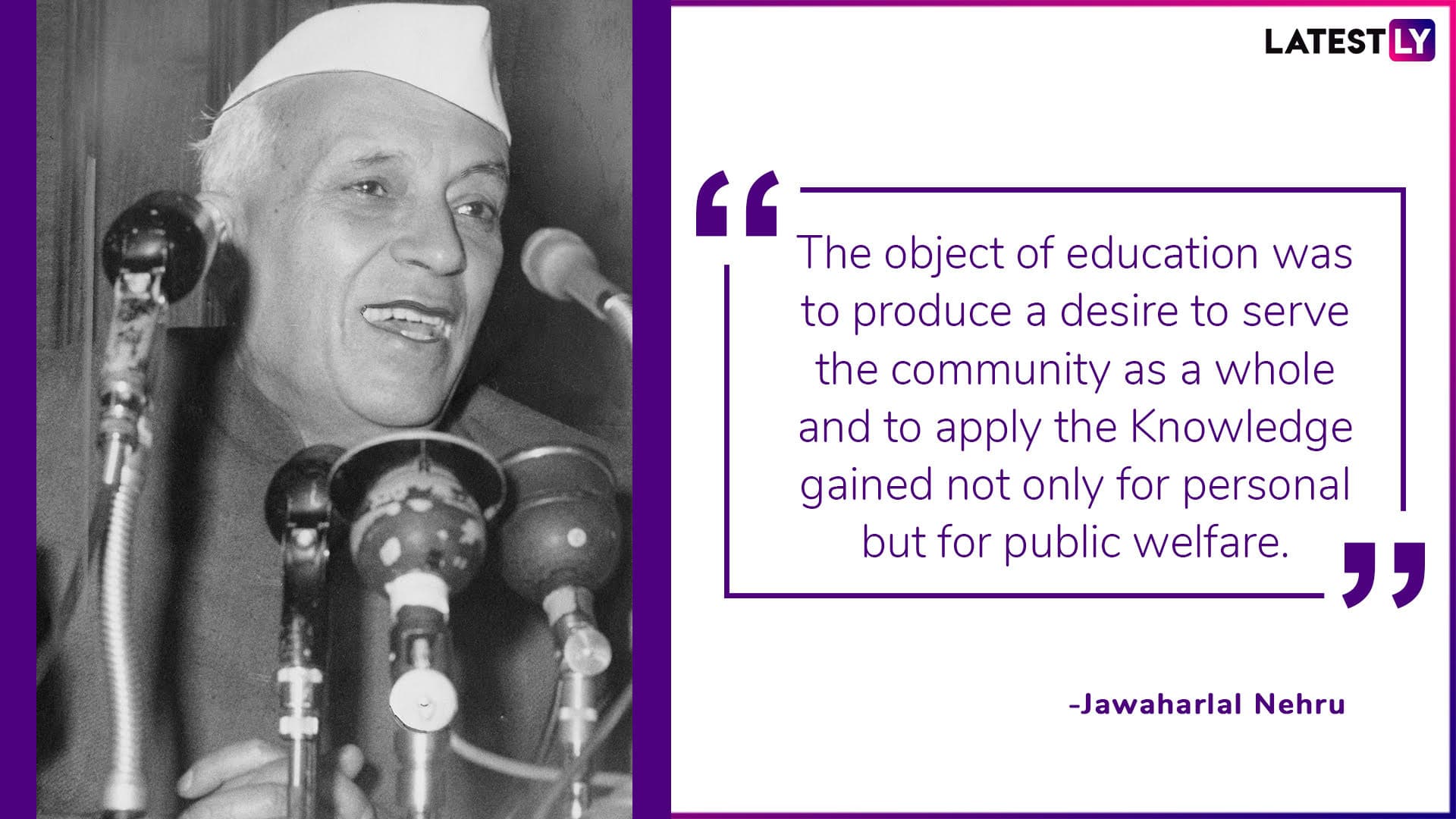 The object of education was to produce a desire to serve the community as a whole and to apply the Knowledge gained not only for personal but for public welfare.
Jawaharlal Nehru on democracy:
Democracy is good. I say this because other systems are worse. So we are forced to accept democracy. It has good points and also bad. But merely saying that democracy will solve all problems is utterly wrong. Problems are solved by intelligence and hard work. Narendra Modi, Rahul Gandhi Honour Jawaharlal Nehru on 54th Death Anniversary.
Jawaharlal Nehru on communalism: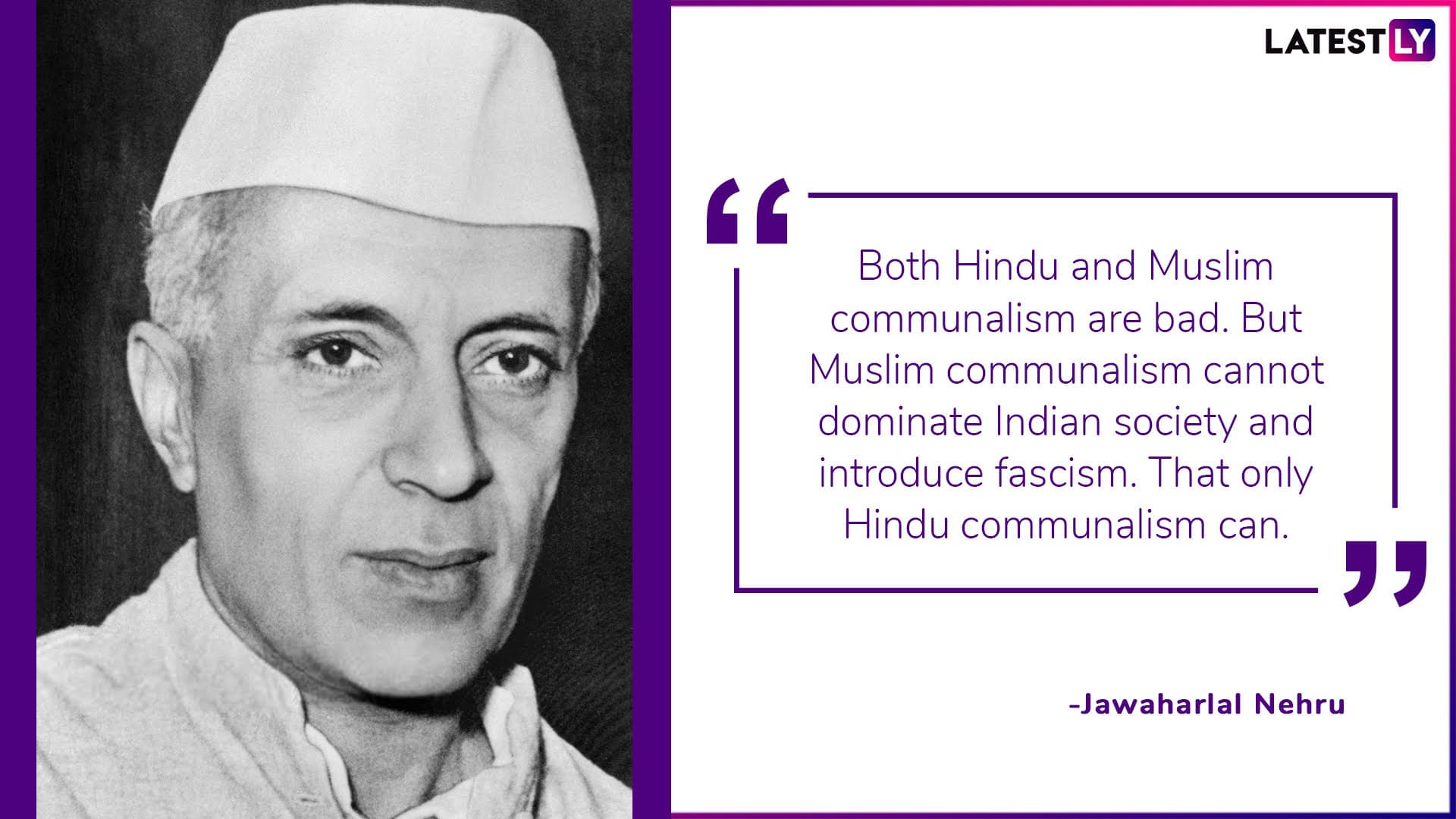 Both Hindu and Muslim communalism are bad. But Muslim communalism cannot dominate Indian society and introduce fascism. That only Hindu communalism can.
Nehru's significance in the country's electoral politics can be understood by the fact that his ideas and decisions are discussed and debated even today.