In India, children's day is celebrated on the birthday of Pandit Jawaharlal Nehru. The day remembers the country's first Prime Minister who is lovingly called Chacha Nehru. November 14, 2018, marks the 129th birth anniversary of Pandit Nehru, who was born on November 14, 1889. As we celebrate Children's Day, here are some of the popular quotes by the leader.
However, other than being a prominent figure in India's freedom struggle and post-Independence India, Jawaharlal Nehru was also a man of letters. He has to his credit, two critically acclaimed books named the Discovery of India and his autobiography. Children's Day 2018 Google Doodle Is Winning Entry From Doodle 4 Google.
As the Prime Minister of India, Pandit Jawaharlal Nehru's views and opinions mattered on a number of issues and being the voracious reader he was, Pandit Nehru's quotes are a delight to work with. Children's Day 2018 Wishes & Messages in Hindi: WhatsApp Stickers, GIF Images, SMS & Facebook Greetings to Celebrate Bal Diwas.
Below are some memorable quotes by Pandit Nehru: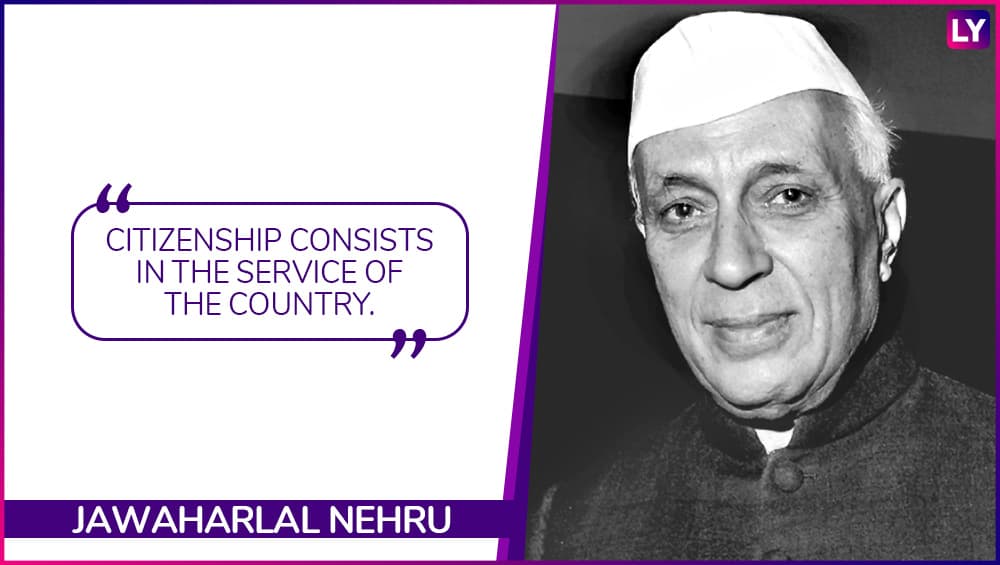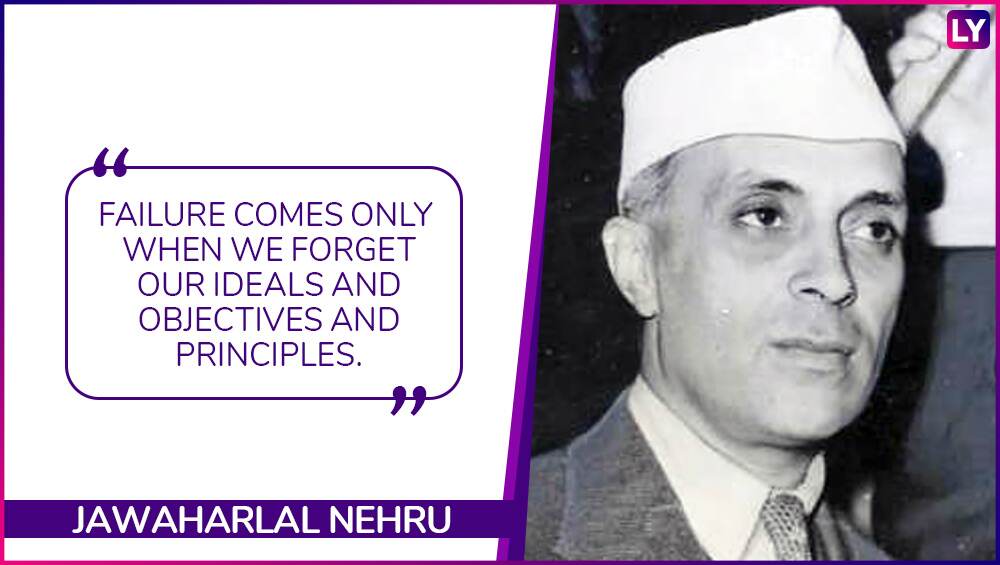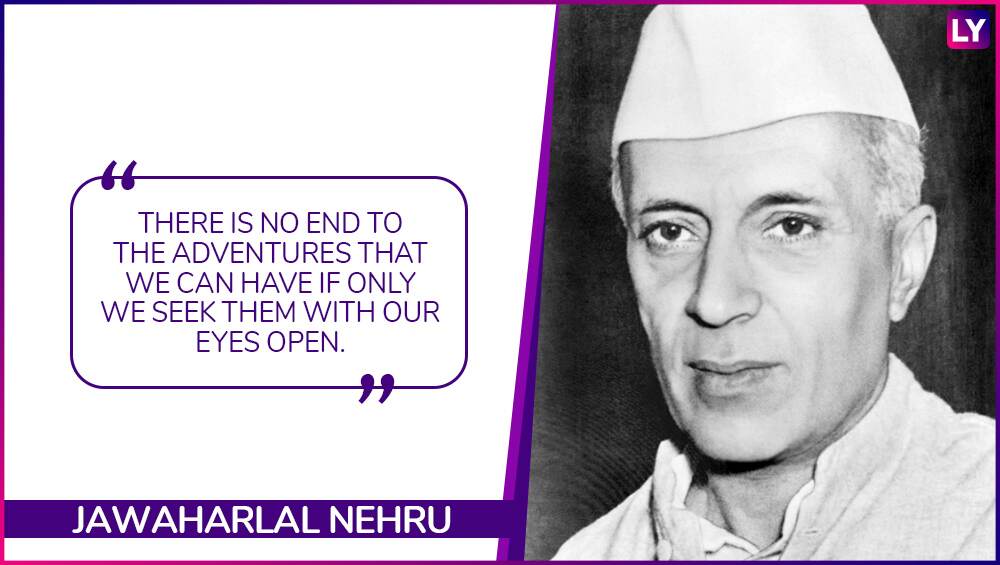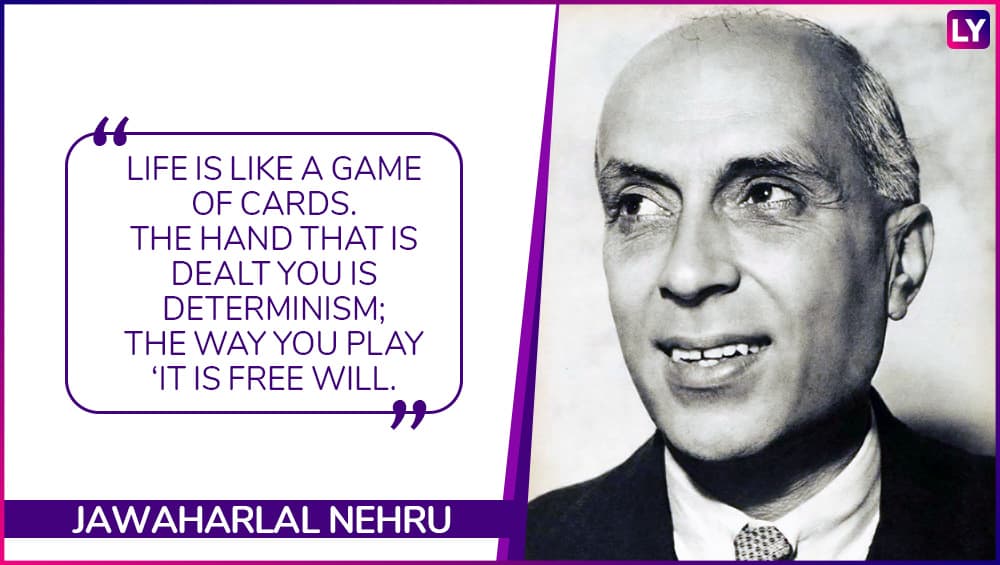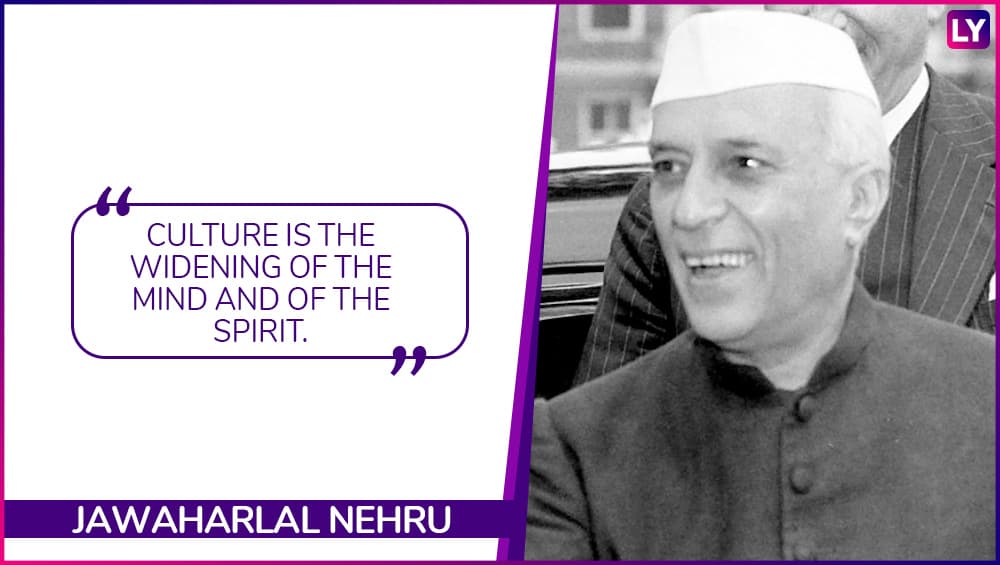 The above quotes reflect the depth and quality of thoughts that made the first Prime Minister of India. Pandit Jawaharlal Nehru will forever be remembered as a leader who strengthened the secular fabric of the country and had on his shoulders the task of carrying India from the post-war era into the new age. It will also serve one well to remember that Pandit Nehru lost Mahatma Gandhi, his spiritual and political guru and Sardar Vallabhbhai Patel, his trusted lieutenant within three years of India's independence. But Nehru continued to work on the principle of Gandhi and with the energy of Sardar Patel to lead India's "tryst with destiny."