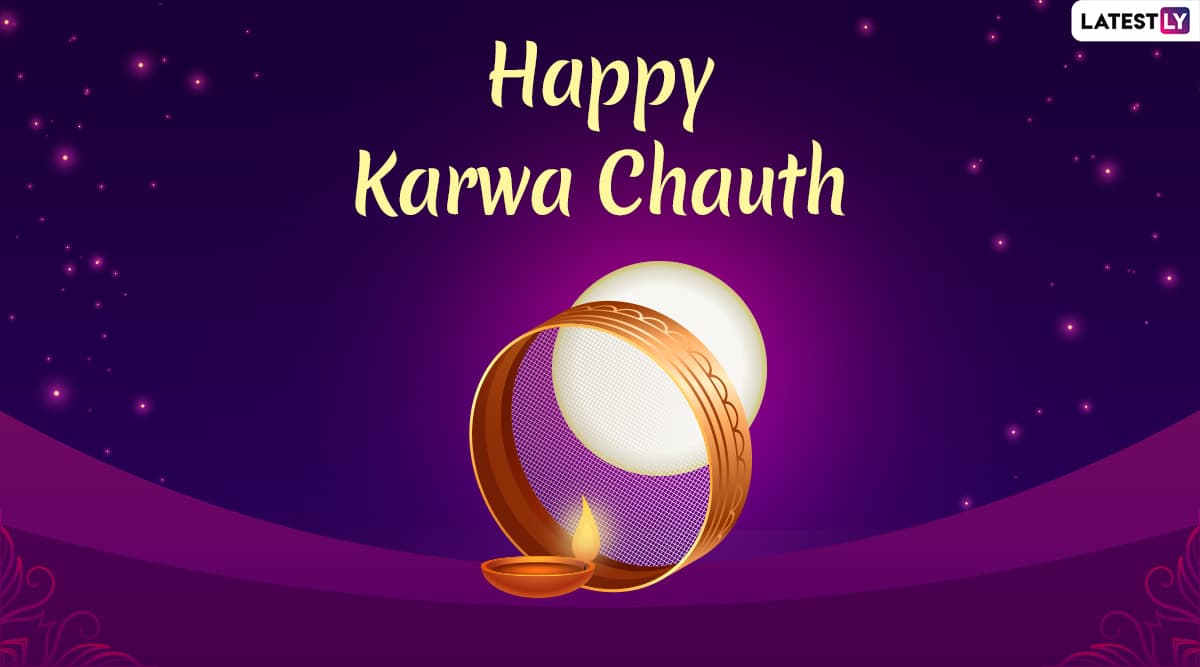 Karwa Chauth is an auspicious annual Hindu festival where women observe nirjala fast (completely abstain from food and water) and pray for the long and healthy life of their husbands and family. Karwa Chauth 2019 will be celebrated on October 17 by married women in various parts of the country, especially in North India. The festival also witnesses a massive exchange of greetings and wishes among women observing Karwa Chauth Vrat. People also send Karwa Chauth 2019 WhatsApp Stickers to the women observing this fast, and also upload Facebook Status Pictures on Karwa Chauth. This is why we bring you a collection of Karwa Chauth Images, Karwa Chauth photos and HD wallpapers for Facebook, Instagram and Twitter. The list also includes Karwa Chauth wishes in Hindi, Happy Karwa Chauth 2019 images, Happy Karwa Chauth WhatsApp Stickers, Karwa Chauth Greetings, and more, all for free download online.
Karwa Chauth is celebrated on the fourth day of Kartik month, which coincides with Sankashti Chaturthi. However, on this day, married women pray to Lord Shiva, Goddess Gaura and Chauth Mata, asking for the long life and wellbeing of their husband and family. Women wake up before dawn on this auspicious day, and take the pledge to finish this daunting and difficult fast. Traditionally, the mother-in-law of the married women lovingly prepares a festive breakfast for their daughters-in-law, called Sargi. The women eat this pre-dawn feast before taking the pledge to fast.
The Karwa Chauth fast begins at sunrise and continues on till moonrise. Women who have kept this fast often dress up in festive and colourful clothes and perform the Karwa Chauth Puja in the evening, which is also called as Parvati Puja. The fasting women often gather together to perform this Puja and also read the Karwa Chauth Katha together. As we prepare to celebrate this auspicious festival, here is a series of Happy Karwa Chauth wishes and messages, Karwa Chauth WhatsApp Stickers and Facebook Status Pictures to share with your friends and family.
How to Download Karwa Chauth GIF Greetings and WhatsApp Stickers?
Search for greetings and messages are pretty high. Some of the most searched terms are Karwa Chauth Images, Karwa Chauth Images for Husband and Wife, Karwa Chauth Wishes in Hindi, Karwa Chauth Images in Hindi, Karwa Chauth Images Download HD, Karwa Chauth Images With Quotes, Karwa Chauth Images HD, Karwa Chauth Wishes Wallpaper, Karwa Chauth Images, Karwa Chauth Images Shayari, Karwa Chauth Wishes Status, Karwa Chauth Wishes Images in Hindi, Karwa Chauth Greetings for Wife, Karwa Chauth Greetings for Husband, Karwa Chauth Greetings and Quotes, and more. While you'll get it all below, but if you searching for WhatsApp Stickers, you can download it on the Play Store App. Here's the link.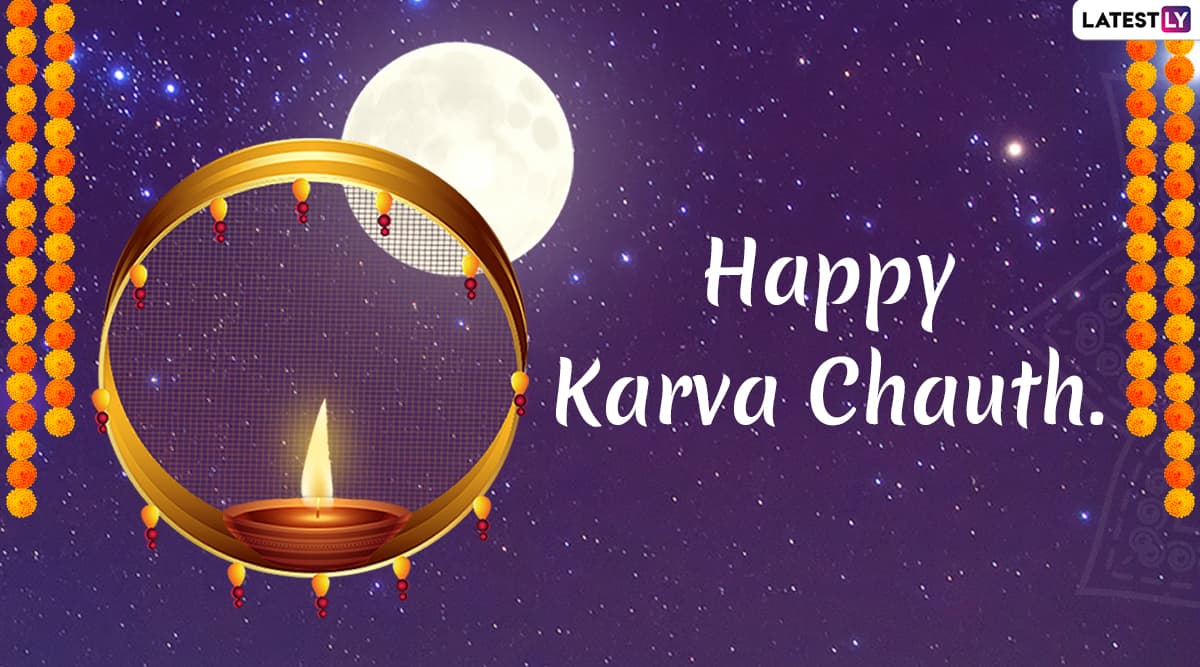 WhatsApp Message Reads: I Started Living the Day You Came in My Life So If You Are Fasting for Me Then I Just Want to Let You Know That I Want Two Live As Long As You Are There With Me. Happy Karwa Chauth!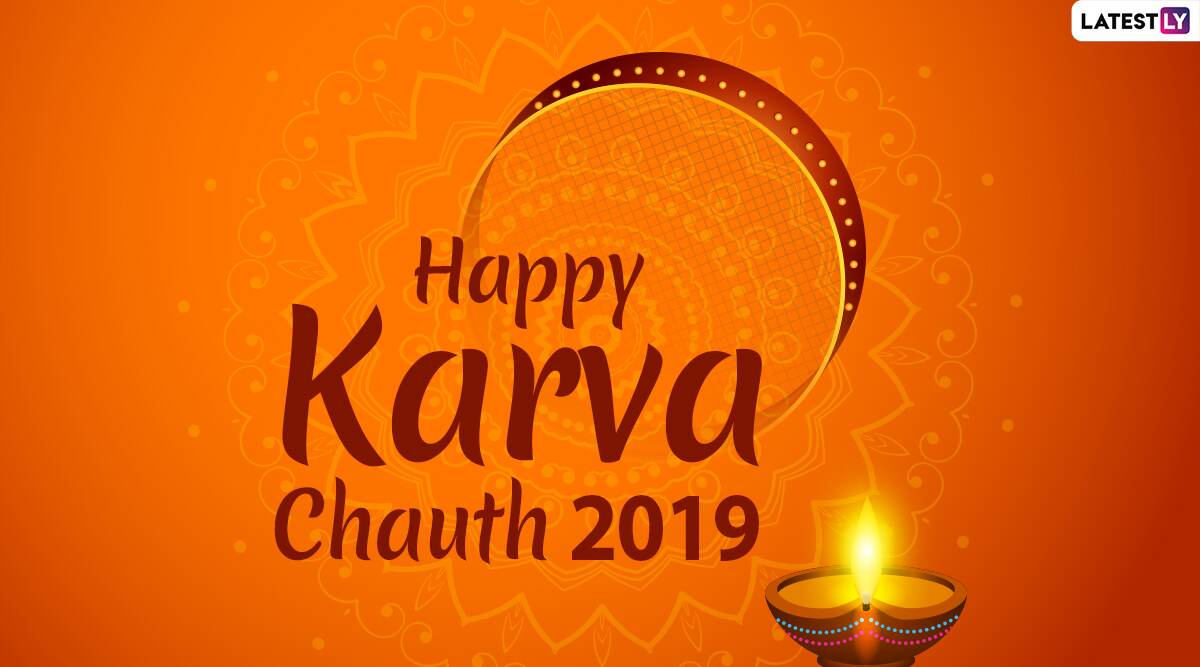 WhatsApp Message Reads: We Celebrate Karwa Chauth Only Once a Year. But I Celebrate Your Presence in My Life Every Second, Every Minute and Every Day. Happy Karwa Chauth!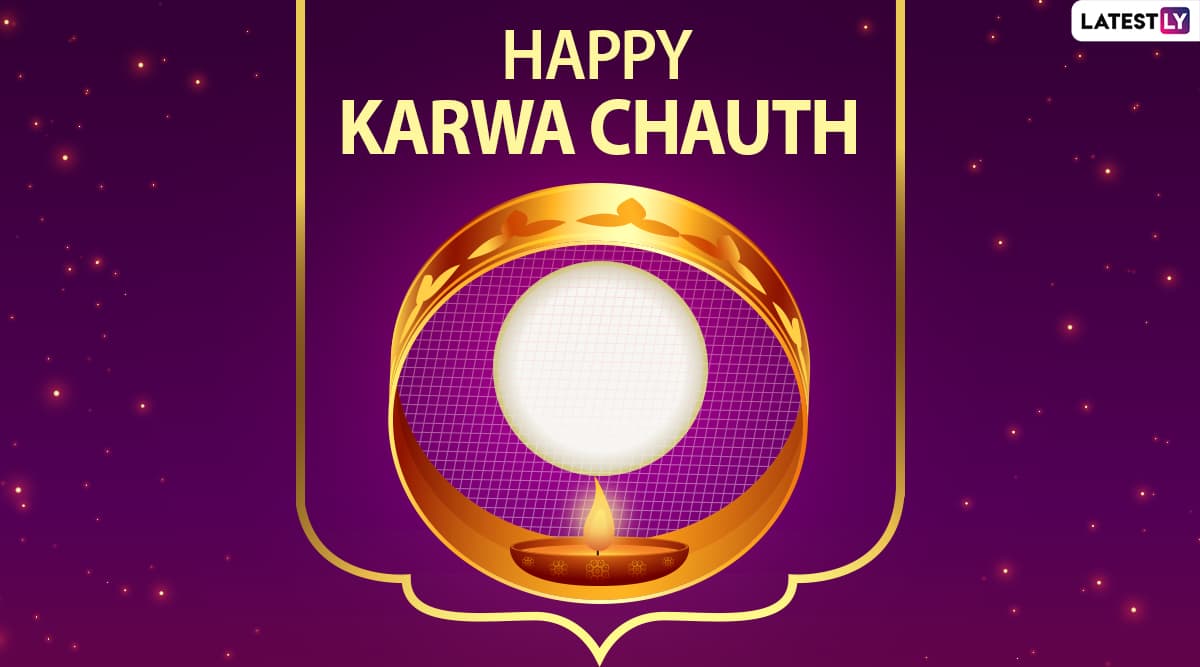 WhatsApp Message Reads: May This Day Strengthen the Bond of Love Between You Two. May the Almighty Bless You With a Happy and Long Marital Life.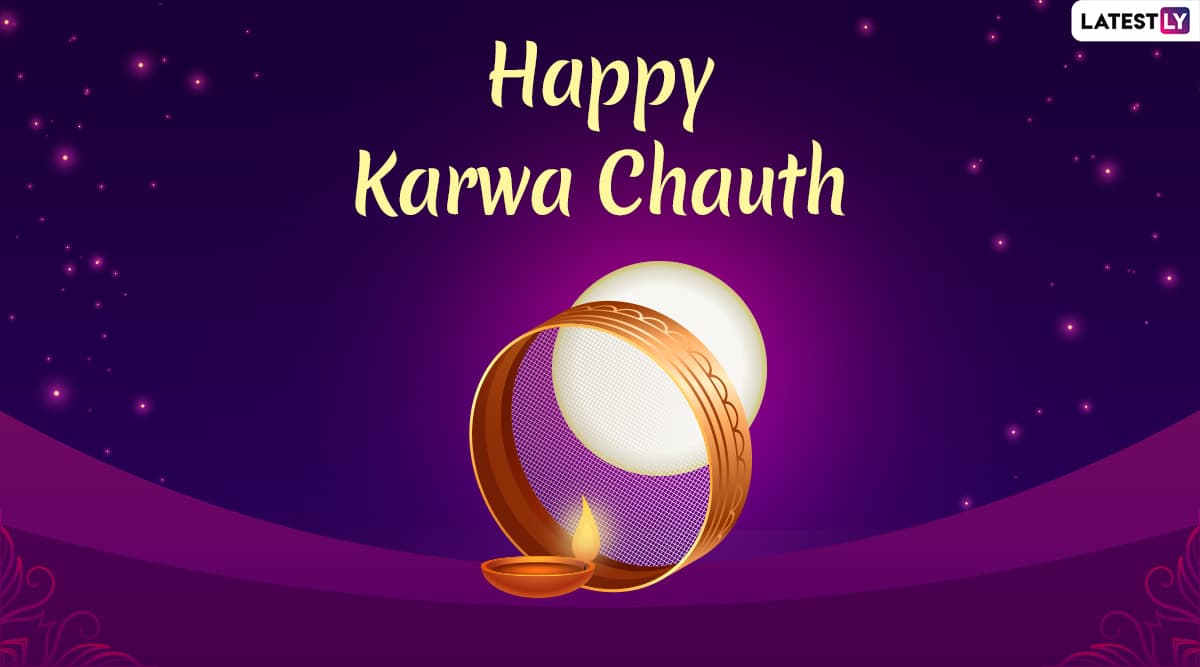 WhatsApp Message Reads: A Dark Cloud of Gloom Is Hovering My Heart, Am Praying for Your Happiness and Long Life, You Are Always in My Heart, Missing You Very Much on This Karwa Chauth!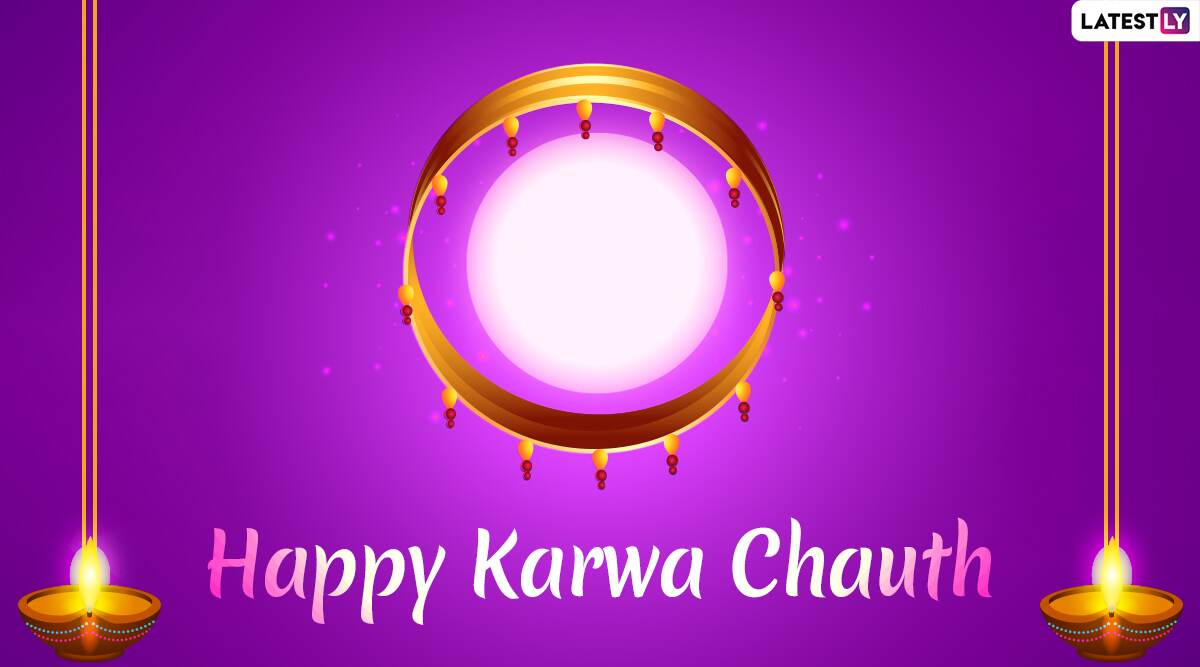 WhatsApp Message Reads: May the Soft Moonlight Flood Your Life With Joy and Happiness. May the Moon of Karwa Chauth Bless Us With Prosperity and Love. May We Be Together Forever. Happy Karwa Chauth!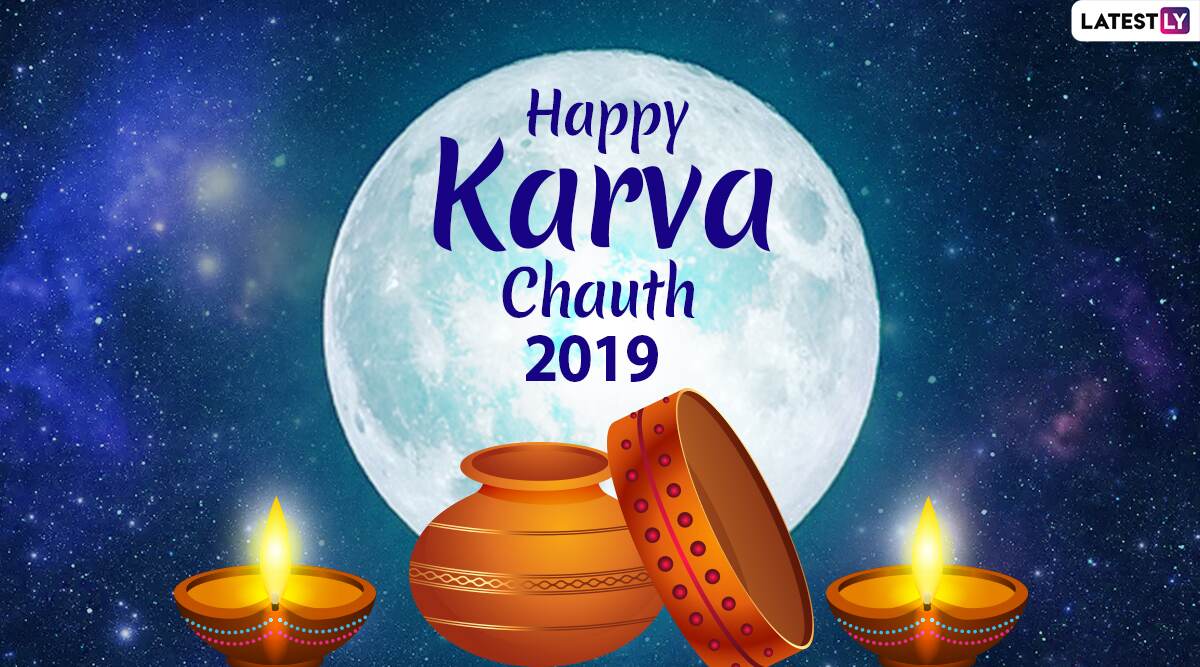 WhatsApp Message Reads: The Mangal Sutra Reminds You of, The Promises That Binds You. And the Color of Mehndi, Prove the Depth of Your Love. Happy Karva Chauth!
Karwa Chauth is mainly celebrated in the Northern States of Rajasthan, Prayagraj Uttar Pradesh, Himachal Pradesh, Madhya Pradesh, Haryana, Punjab and Delhi. While it was historically believed that the Karwa Chauth fast was kept by women praying for the long life of their husbands who were fighting a war, it is now evolving with the changing times.
Happy Sargi Wishes: Karwa Chauth Morning Messages to Share on Karvachauth 2019
In many homes, the husband also keeps the Karwa Chauth fast, asking for the long and healthy life of his wife, and praying for their continued togetherness. Whether you are following the traditional way of celebrating Karwa Chauth or the more evolved and newer meaning, we hope that you find the joy and happiness in the togetherness you share with your partner. Here's wishing everyone a Happy Karwa Chauth 2019.