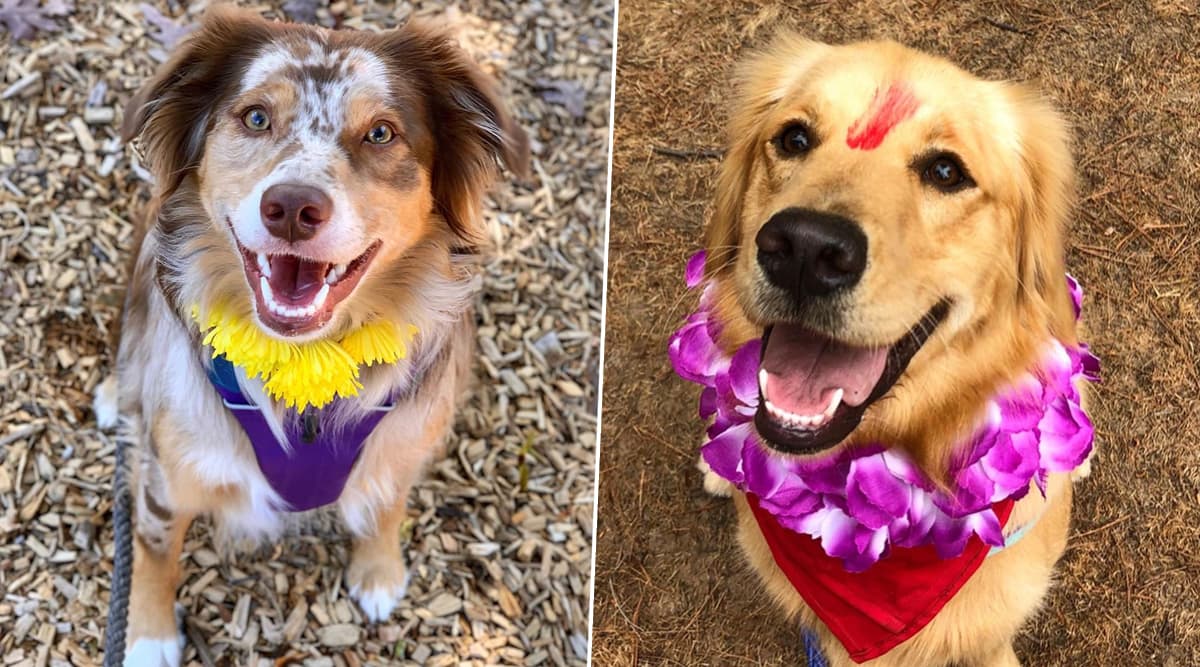 India is currently celebrating the festival of Diwali. One of the most significant festivals of the year, Diwali is marked with great fervour each year. And like we Indians celebrate Diwali, our neigbouring country Nepal also has a five-day celebration called Tihar. The celebrations of this festival are quite unique because it respects not only the elderly but even cattle, dogs and crows. Kukur Tihar is the second day of the festival and it is the 'Day of the Dogs.' All dogs including pets and strays are worshipped and respected. Garlands are worn in their collar, a tikka is applied and a yummy feast is offered to them. The celebrations of Kukur Tihar 2019 will be celebrated on October 26 this year but then a part of it has already begun. Adorable pictures of dogs all decked up in the garlands and tikka have been shared on social media.
It is a really nice tradition that has been carried on for years. The first of Tihar sees the worship of crows and ravens. The third and fourth day worships the cattle. While the fifth day is very similar to the Bhai Dooj celebrations. On the day of Kukur Tihar a ceremonial puja is performed of the dogs with a tilak applied on their foreheads. Adorable pictures of the lovely worshipped dogs have been shared on social media.
Check Pics of Kukur Tihar Celebrations in Nepal
Happy Kukur Tihar to All Doggies
View this post on Instagram
 Kukur Tihar Goes to Mexico!
View this post on Instagram
Cuteness!
View this post on Instagram
Honouring The Dogs
View this post on Instagram
All Set After a Celebration
View this post on Instagram
Aren't the pictures the cutest? This tradition has been winning hearts in other countries as well and some of them have adopted the practice too. The celebrations have been marked in Mexico since the year 2016. This day specifically focuses on the mythological and real relationships between humans and dogs. It is really heartwarming to see this unique celebration.