If you are still coping from the new year and wedding celebrations, January has yet another host of festivals to offer. Gear up for the upcoming festivals dedicated to the harvest season. As we know India is a diverse country with festivals celebrated differently in several states. After the winter solstice and sowing of the winter crops, comes the harvest and the onset of the summers. The country is all set to celebrate the harvest festivals – Lohri, Makar Sankranti and Pongal. To mark these festivals, we have compiled a list of messages and greetings to share with your loved ones on WhatsApp, as SMS or even on Facebook. These wishes can also be shared as WhatsApp stickers and Gif images. Lohri 2019 Style Tips: Dress Up Like a Punjabi 'Kudi' This Festive Season.
Lohri is widely celebrated in Northern states of Punjab and Haryana and popular among the Sikh and Hindu community. Every year the festival is celebrated on January 13. While Makar Sankranti will be celebrated on January 14. The festival is observed by kite flying which is the highlight of the festivals and one witnesses a variety of colourful kites of different sizes in the sky. On the other hand, Tamil festival Pongal will span over a period of four days starting from January 15 and end on January 18. The main purpose of the festival is to express gratitude and appreciation to the Sun God for a successful season of harvest. Hence, to wish your closed ones in advance share these messages to mark new beginnings in the new year. Rangoli Designs For Makar Sankranti & Pongal: How to Make Easy And Colourful Patterns.
Lohri, Makar Sankranti and Pongal Wishes 
Happy Lohri 2019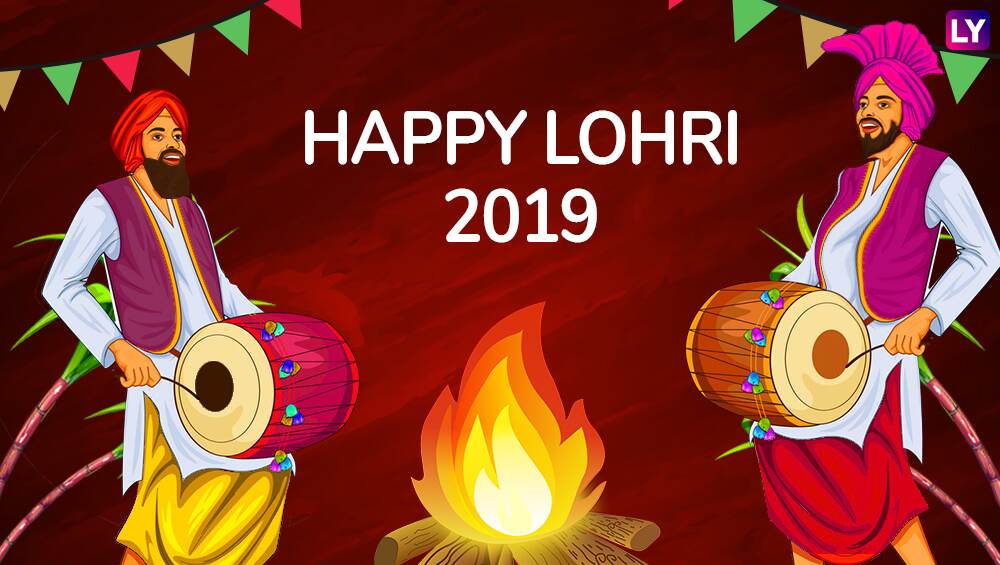 Happy Makar Sankranti 2019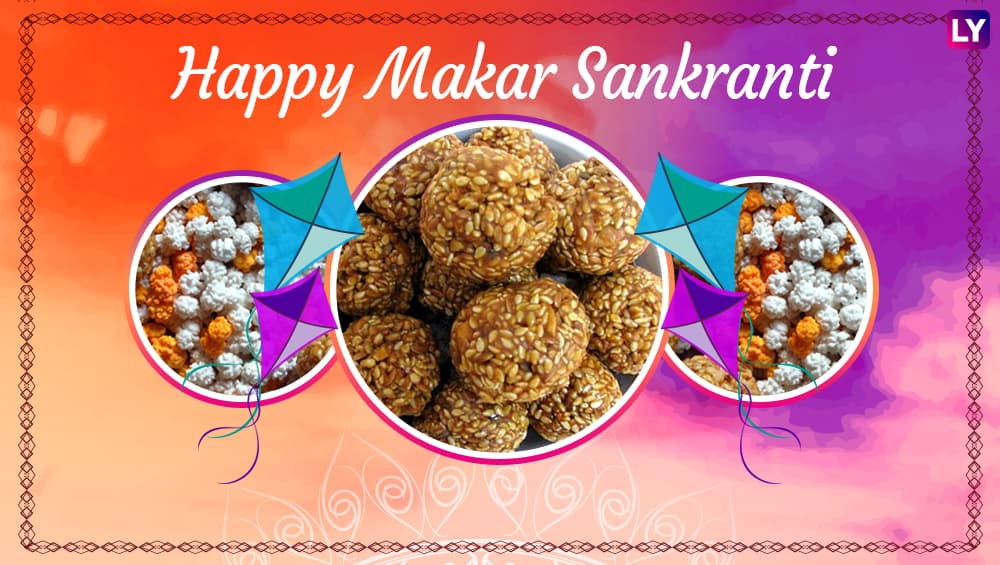 Happy Pongal 2019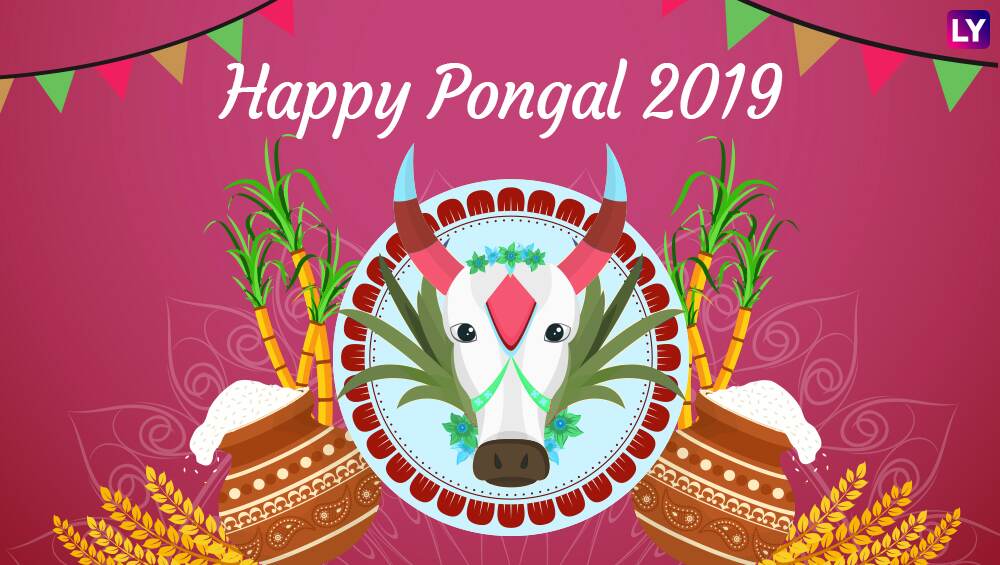 GIF Images
Makar Sankranti 2019
Pongal 2019
Food also plays an important part of the celebrations. Common and popular dishes prepared on Makar Sankranti are til ka laddoos. Maharashtrians prepare sumptuous puran polis and greet each other saying 'til-gul ghyaa, aani goad goad bolla' which means eat til and jaggery and speak well for one another. North Indians munch on snacks like popcorn, rewari, gajak and peanuts chikki. And popular dishes prepared during Pongal are Venn Pongal which is a savoury rice dish and Chakkara or Shakari Pongal which is a sweet dish. So, share these greetings and wishes to your friends and family and wish them happiness and prosperity.
(The above story first appeared on LatestLY on Jan 11, 2019 07:13 PM IST. For more news and updates on politics, world, sports, entertainment and lifestyle, log on to our website latestly.com).