Malala Yousafzai is a personality who needs no introduction. Being the youngest Nobel laureate, her will power and moving quotes to educate every girl child is inspiring generations. The United Nations, has dedicated July 12, which is her birthday as Malala Day, honouring her remarkable contributions to female education since early teens. Malala continues to work to ensure that every girl around the world can go to school and study. As we celebrate Malala Day 2019, let us look back some of her significant quotes on education that is encouraging millions across the globe. Malala Yousafzai's #10YearChallenge Is Soul-Stirring, Recalls Horrific Struggle From Last Day in Swat Valley to Her First Day at Oxford. 
Since a very young age, Malala used to campaign for girls' education in her home region of Swat, Pakistan. For standing up to her beliefs, the youngest activist was threatened and even was shot in her head by the Taliban when she was 15. But there was no looking back for her. Malala recovered from the shooting and began to work more for the girls' education in her hometown and each places possible around the world. She became a global icon, whose moving speech and sayings for the importance of educating girls gained international attention.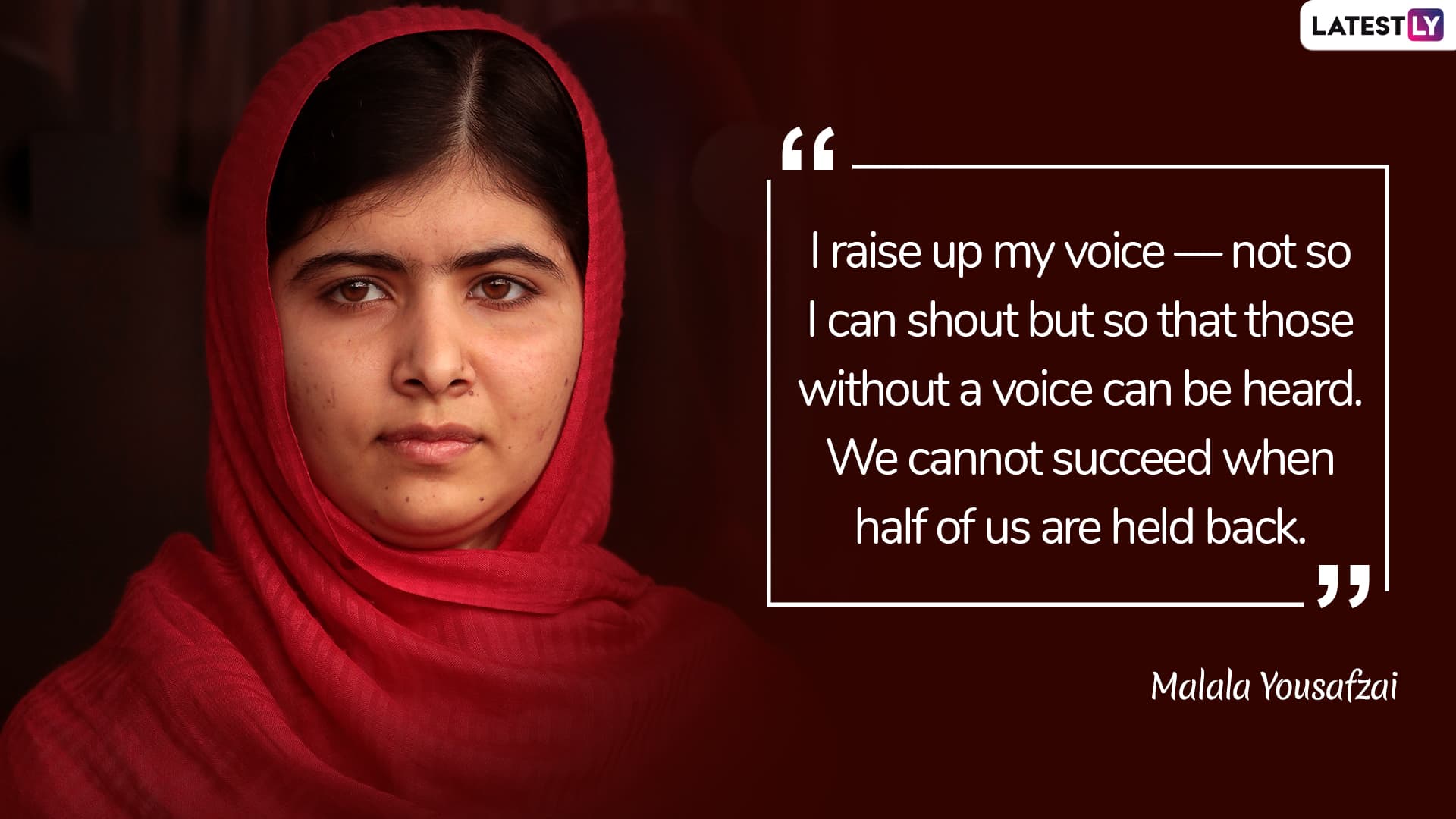 "I raise up my voice — not so I can shout but so that those without a voice can be heard. We cannot succeed when half of us are held back." Malala Yousafzai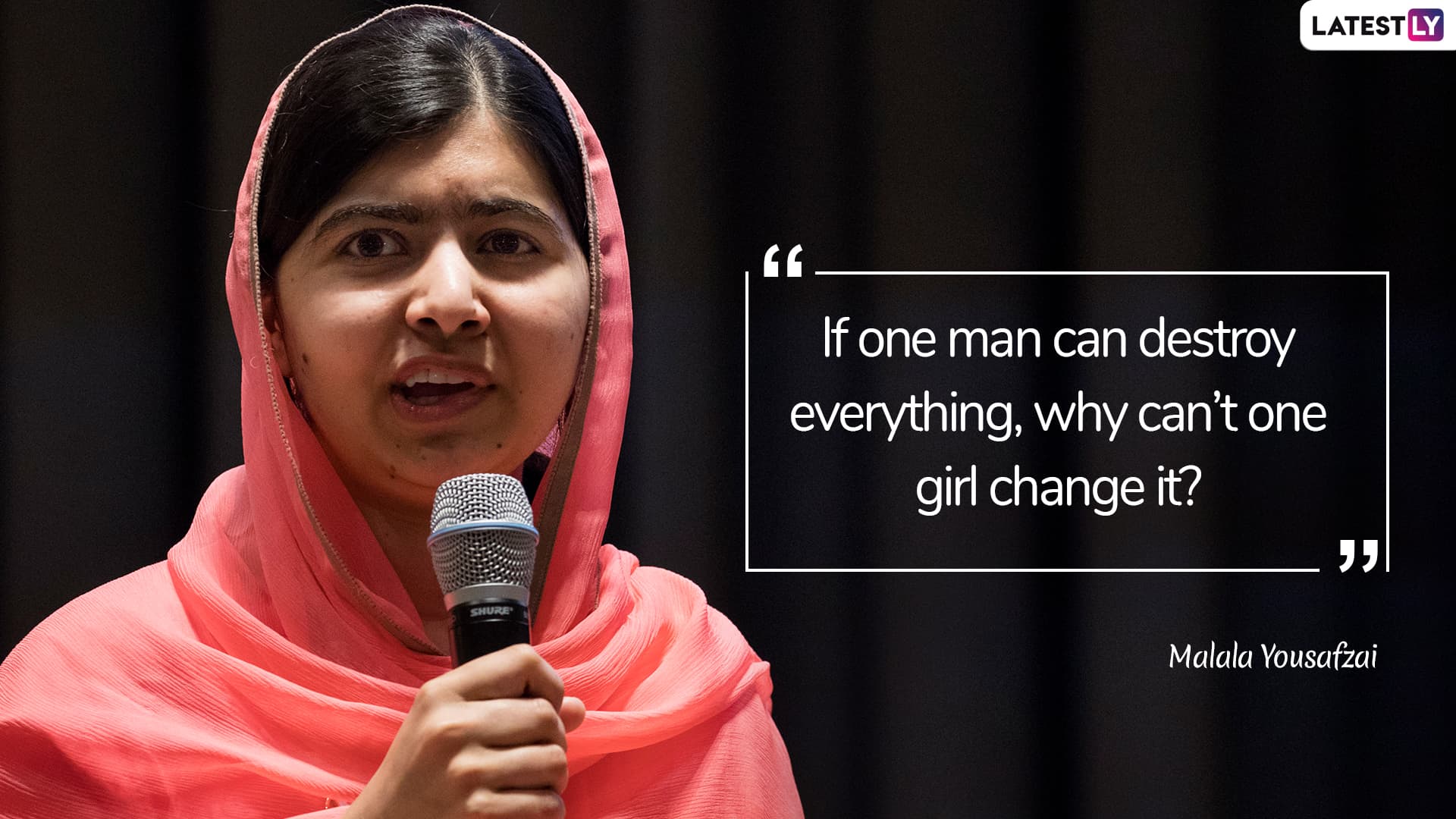 "If one man can destroy everything, why can't one girl change it?" Malala Yousafzai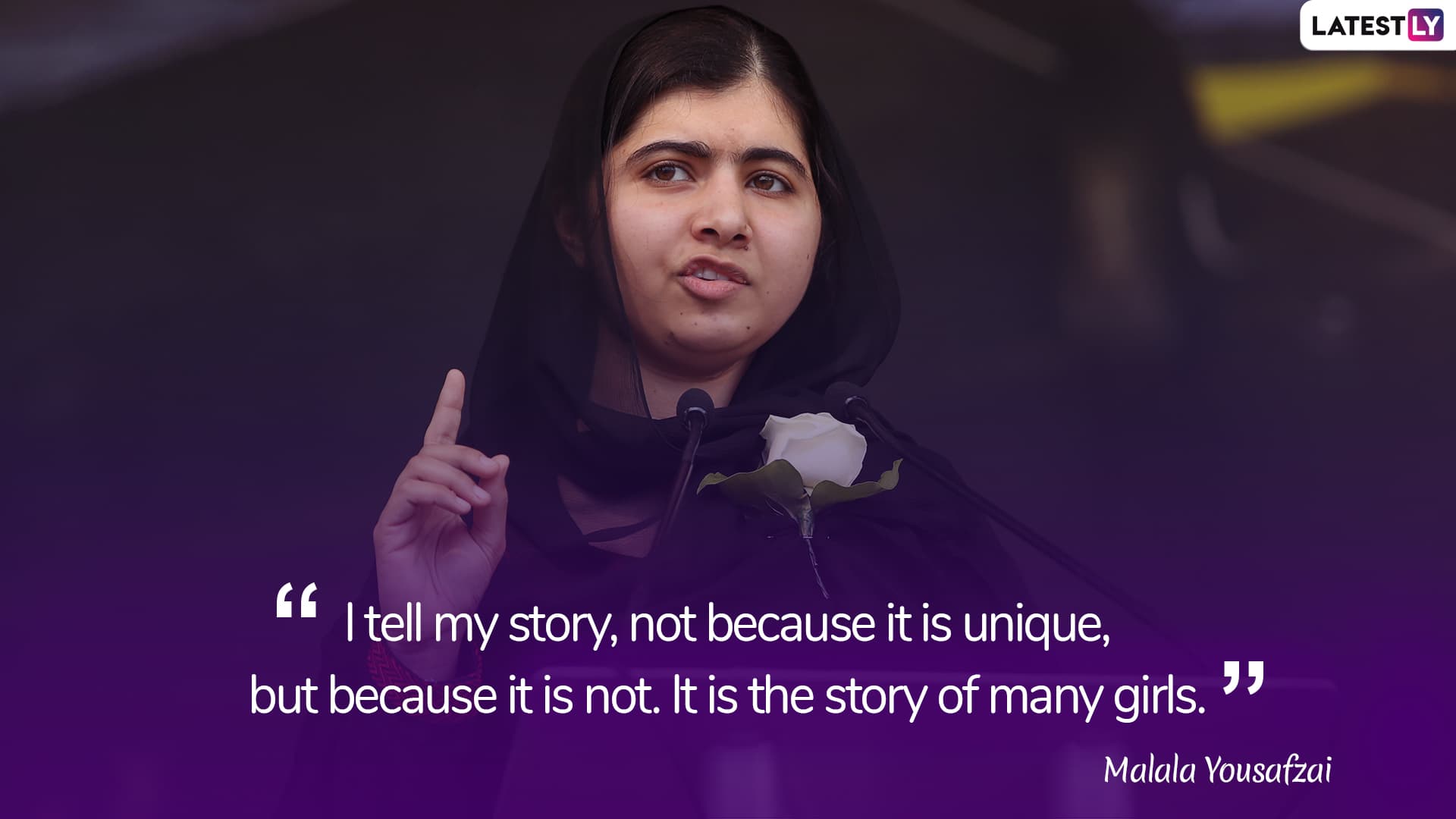 "I tell my story, not because it is unique, but because it is not. It is the story of many girls." Malala Yousafzai
"Kindness can only be repaid with kindness. It can't be repaid with expressions like 'thank you' and then forgotten." Malala Yousafzai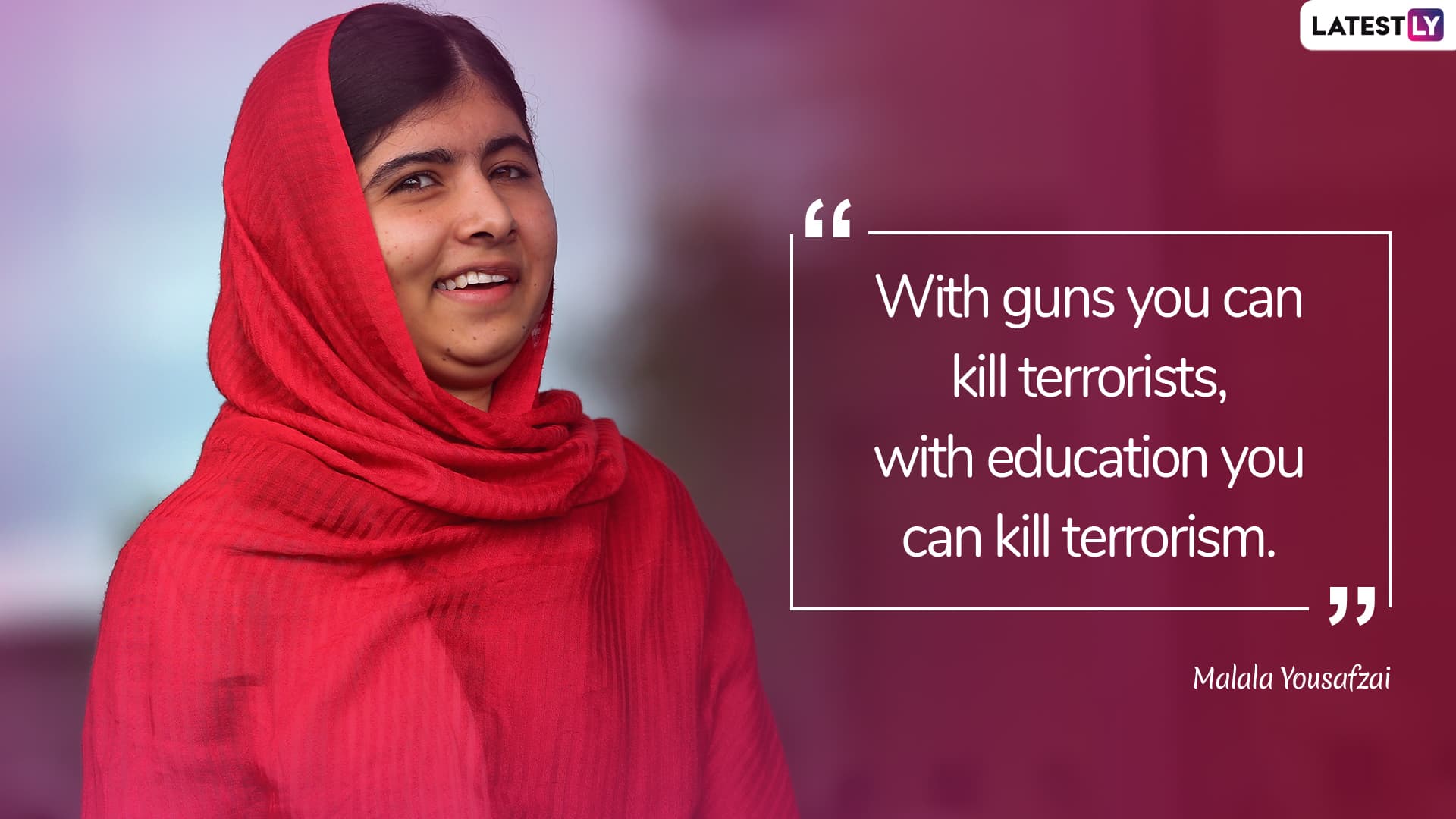 "With guns you can kill terrorists, with education you can kill terrorism." Malala Yousafzai
"Education is neither eastern nor western. Education is education and it's the right of every human being." Malala Yousafzai
It was during a powerful speech at the United Nations (UN) Headquarters on the need for gender equality on July 12, 2013, the day was declared as Malala Day. Malala turned 21 years and this day belongs to her. She has achieved many awards including the Nobel Peace Prize in 2014 and over the years, Malala has become a strong voice for empowering girls around the globe.