Today is the special day to enrich your bond with your mother, she is the special person in your life who loves you no matter what circumstances are. Mother's Day is celebrated to honour all moms and is observed on second Sunday of May in many countries across the world. The day is dedicated to mothers whose love and guidance has paved us to be better persons. This year Mother's Day falls on May 13. And as the day approaches, we have compiled a list of Mother's Day quotes by celebrities. One thing that defines mothers is undying love which you will find in most of the quotes selected for all the special moms below. While we are looking for ways to make our mummys feel special on Mother's Day 2018, these quotes can equally brighten up their faces. You can also send these beautiful GIF images and greeting cards to wish her Happy Mother's Day.
Every observance comes with a story behind it and so is Mother's Day. The day came into being after Ann Jarvis in 1905 held a memorial for her mother at St Andrew's Methodist Church. While Jarvis had dedicated it to honour her mother, people joined her asking for a Mother's Day. She believed mom is the person who has done more for her than anyone in the world. After much-prolonged protests, Mother's Day came into being.
Here are popular quotes on Mother's that you can send as image cards to your mom this May 13: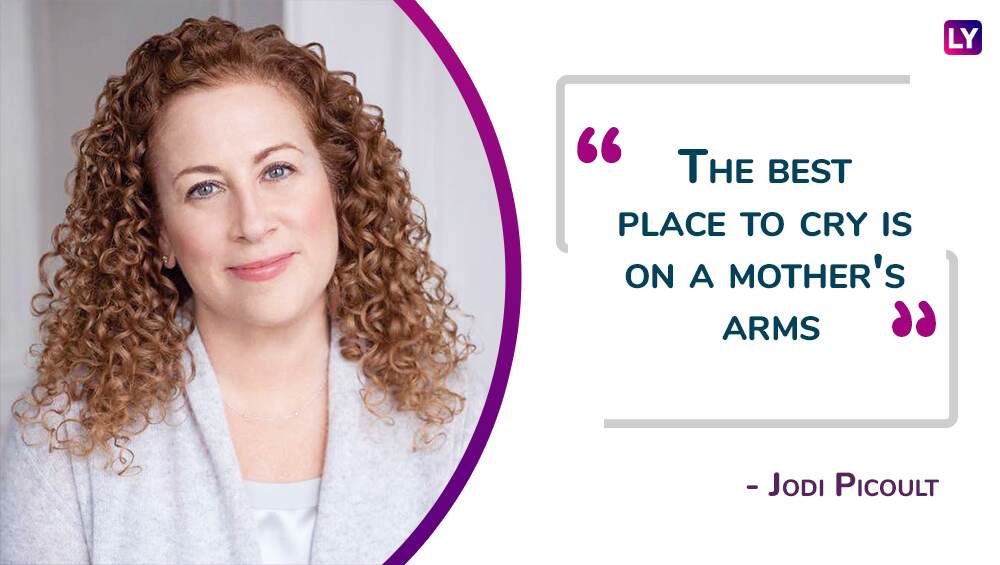 Jodi Picoult
1. The Best Place To Cry Is On A Mother's Arms -Jodi Picoult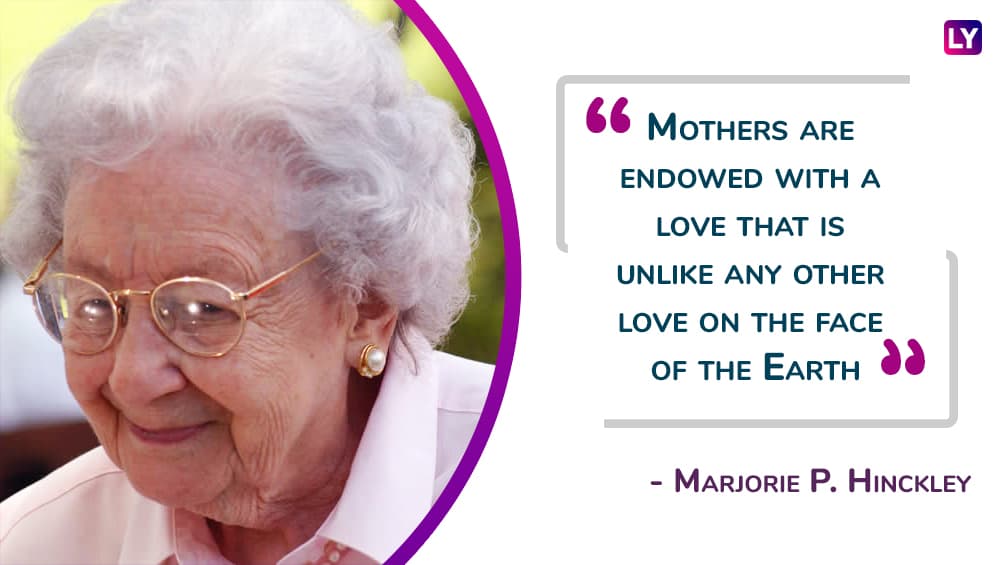 Marjorie P. Hinckley
2. Mothers Are Endowed With A Love That Is Unlike Any Other Love On The Face Of The Earth -Marjorie P. Hinckley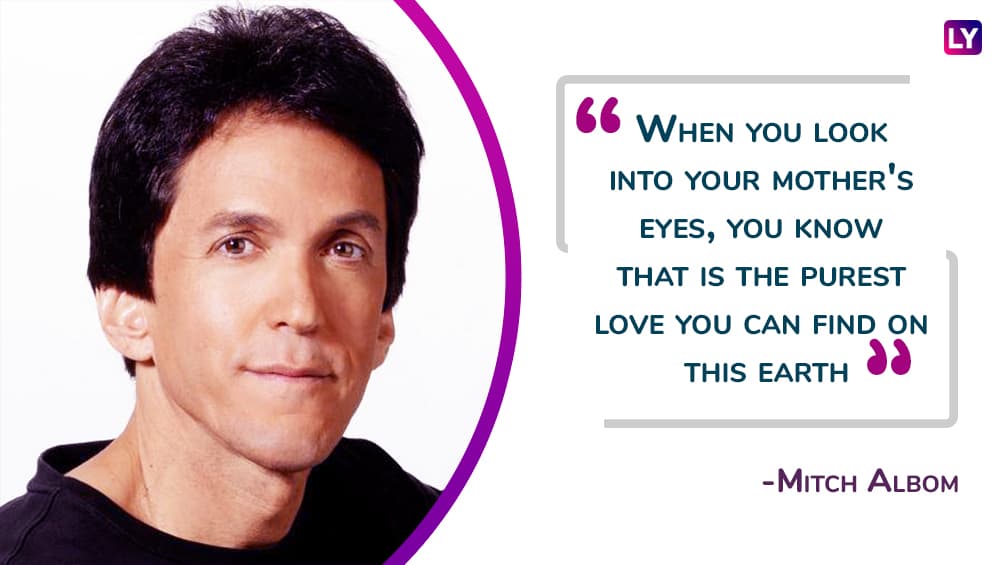 Mitch Albom
3. When You Look Into Your Mother's Eyes, You Know That Is The Purest Love You Can Find On This Earth -Mitch Albom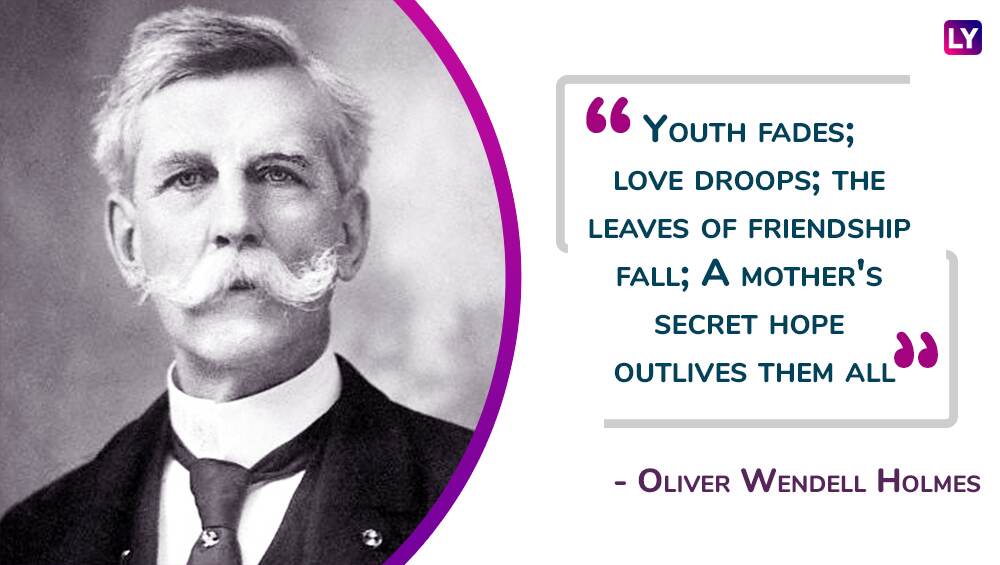 Oliver Wendell Holmes
4. Youth Fades; Love Droops; The Leaves Of Friendship Fall; A Mother's Secret Hope Outlives Them All -Oliver Wendell Holmes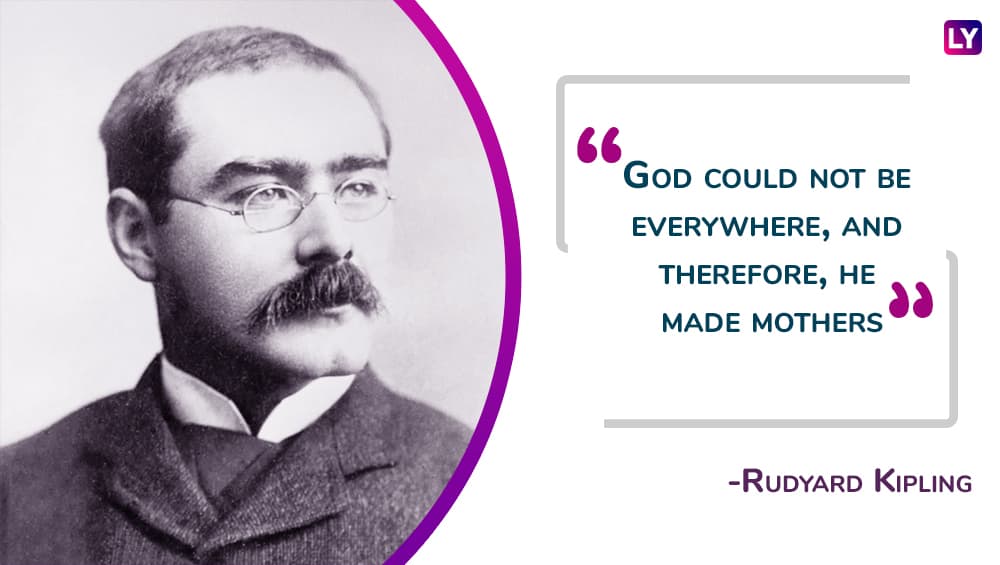 Rudyard Kipling
5. God Couldn't Be Everywhere, And Therefore, He Made Mothers -Rudyard Kipling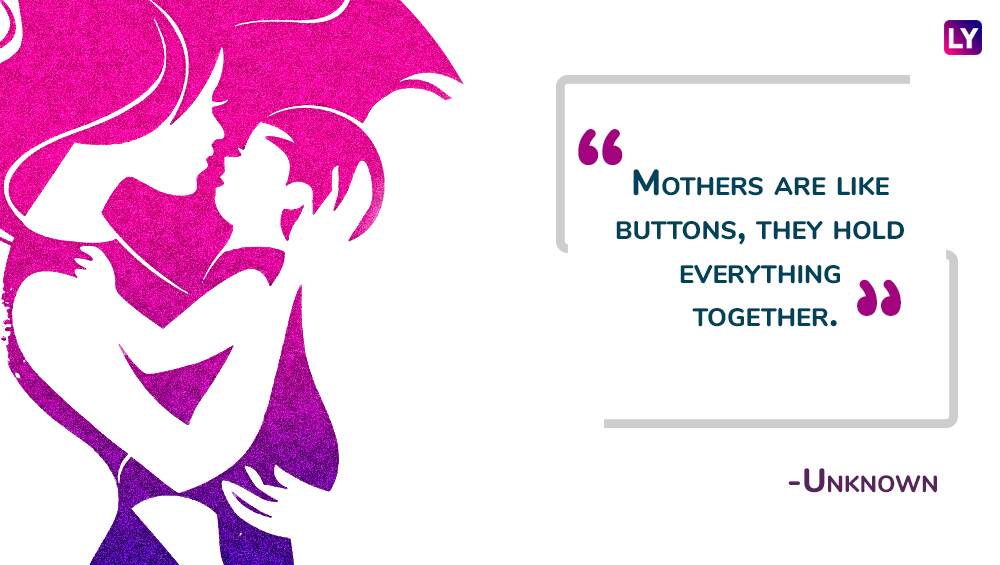 Happy Mother's Day
6. Mother's Are Like Buttons, They Hold Everything Together -Unknown
7. All That I Am, Or Hope To Be, I Owe To My Angel Mother -Abraham Lincoln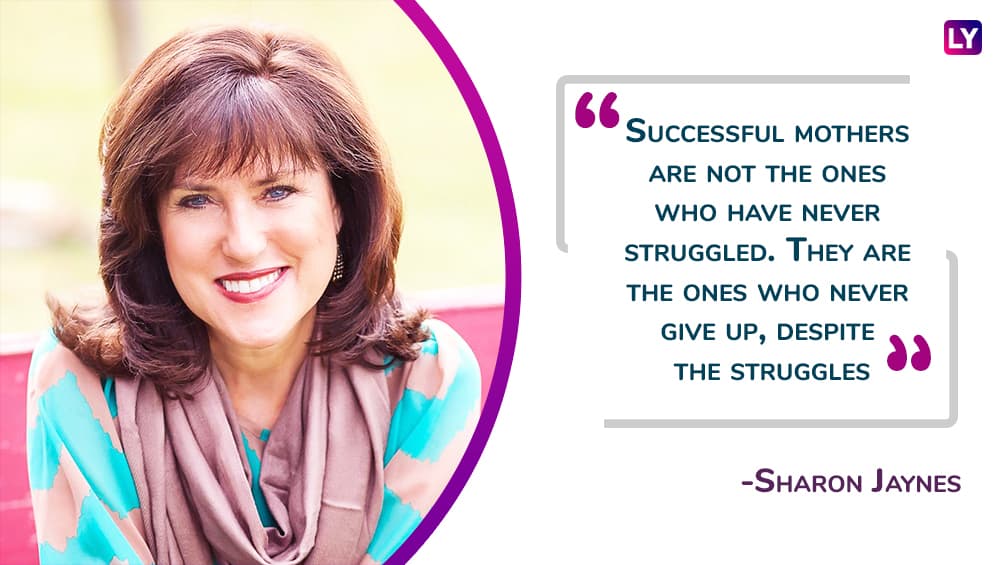 Sharon Jaynes
8. Successful Mothers Are Not The Ones Who Have Never Struggled. They Are The Ones Who Never Give Up, Despite The Struggles -Sharon Jaynes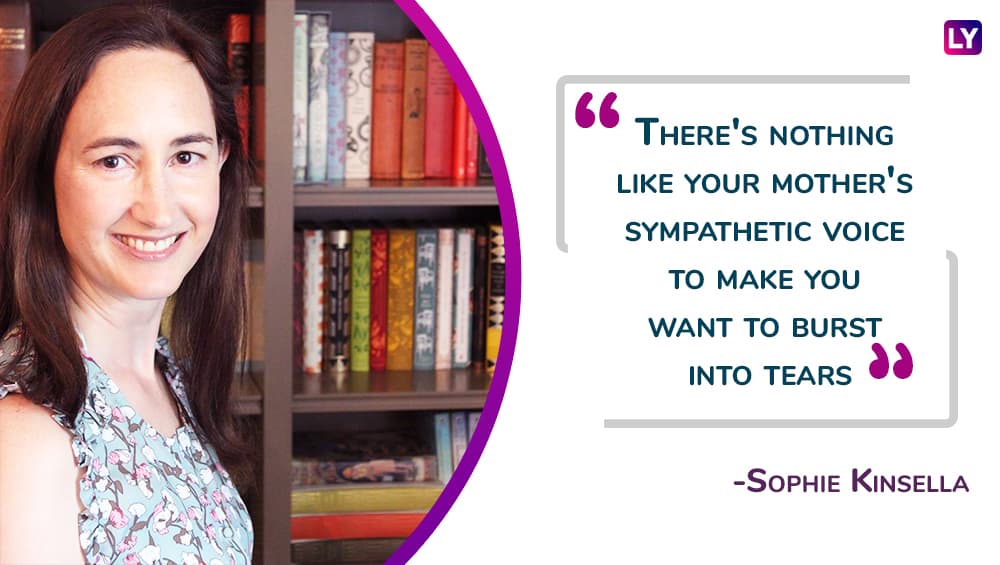 Sophie Kinsella
9. There's Nothing Like Your Mother's Sympathetic Voice To Make You Want To Burst Into Tears -Sophie Kinsella
Stephanie Wilson Precourt
10. There Will Be So Many Times You Feel Like You've Failed. But In The Eyes, Heart And Mind Of Your Child You Are Super Mom -Stephanie Wilson Precourt
Tenneva Jordan
11. A Mother Is A Person Who Seeing There Are Only Four Pieces Of Pie For Five People, Promptly Announces She Never Did Care For Pie -Tenneva Jordan
From getting scolded for not finishing our homework on time to sharing secrets or heartbreaks, the role of mothers in our lives is irreplaceable. While our love for our mothers remains the same always, a day to honour or showcase our love is sure to make her happy.  Back in times, we have noticed her downheartedness when we were upset and delight with joy in our happy times. She never failed to love us even at the ugliest and found us perfect despite all the imperfections. For the pains she took when we were ill, to the times she has supported us in our worst, let's thank her this Mother's Day 2018 for all the selfless love.
(The above story first appeared on LatestLY on May 13, 2018 08:45 AM IST. For more news and updates on politics, world, sports, entertainment and lifestyle, log on to our website latestly.com).