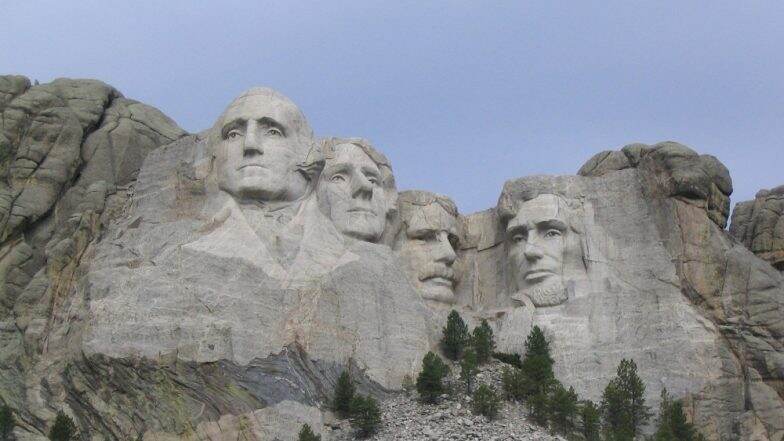 Washington's Birthday is celebrated in the United States on the third Monday of February every year. The day is observed in honour of George Washington, the first President of the US. It is a federal holiday in most states and is widely known as the President's Day. While Washington was born on February 22, 1732, his birthday is observed on a different date as the Congress passed the Uniform Monday Holiday Bill in 1968 moving certain holidays to Mondays. The change was to ensure workers had a number of long weekends throughout the year.
However, the idea was steadily criticised by those who believed remembrances should be celebrated on the actual date of observance only. As the debate on the bill continued, it was also proposed that Washington's Birthday should be renamed as Presidents' Day to also commemorate the birthday of Abraham Lincoln, 16th US President, who was born on February 12. While Lincoln's birthday is observed in many states, it was not considered an official federal holiday.
History
However, Congress rejected the suggestion and bill came into effect in 1971. But, later Washington's Day came to be colloquially known as Presidents' Day. Some also honour Thomas Jefferson, the third American President and the Founding Fathers of the US who was born on April 13, 1743, on this day.
The federal holiday honouring Washington was originally implemented by an Act of Congress in 1879 for government offices and expanded in 1885 to include all federal offices. In 1951, with the attempt to create President's Day, 'President's Day National Committee' was formed. It was made with the purpose to honour the office of the presidency, and not a particular President.
Nowadays, Presidents' Day is associated with sales and deals. People use the extended weekend holiday to flock markets to shop looking for the best discount. Sellers also use the observance to attract customers with fancy offers. Presidents' Day 2019 Sales: Best Technology Deals on Smart TVs, Gaming Console, Tablets, Laptops & More.
Presidents' Day, President's Day And Presidents Day
In states like Nebraska, New Hampshire, Tennessee, West Virginia, Alaska, Idaho, Maryland, Massachusetts and Wyoming, the day is observed as 'President's Day' or Washington Day paying homage to first president George Washington. Honouring both Washington and Lincoln, states like New Mexico, North Dakota, Pennsylvania, Puerto Rico, South Dakota, Oklahoma, Texas, Vermont and Washington observe it as 'Presidents' Day'. Meanwhile, Presidents Day is observed in Nevada, New Jersey, and Oregon remembering the contributions of Lincoln, Ronald Reagan and Washington, who were all born in February.
Cherry pie
Cherry pie preparation is a legendary association with the holiday. It is popularly said that Washington chopped down a cherry tree as a child and on being questioned by his father, young Washington admitted to the crime. He is believed to have said, "I can not tell a lie, I chopped down the Cherry tree." But, some also say Washington blamed someone else for it. However, cherry pie preparations are commonly made in his memory on this day.
Various community celebrations portraying the rich heritage associated with the day are held. In Alexandria,  Washington's hometown, month-long tribute called the nation's longest-running largest George Washington Birthday parade is held. Birthday celebrations are also held at George Washington Birthplace National Monument in Westmoreland Country in Virginia.